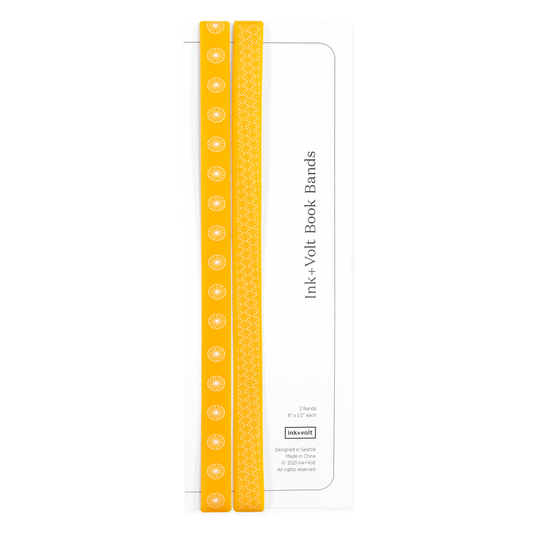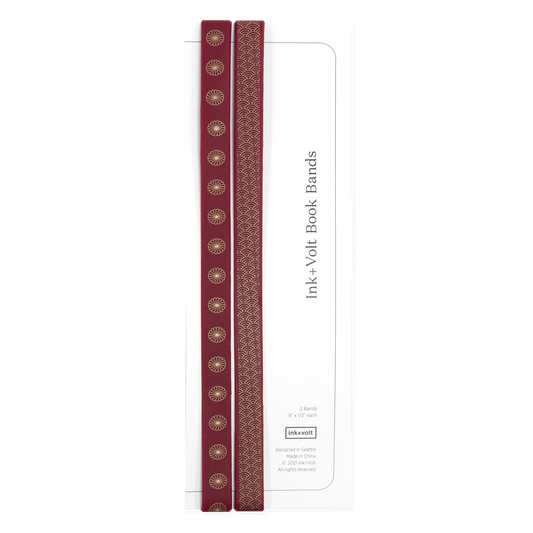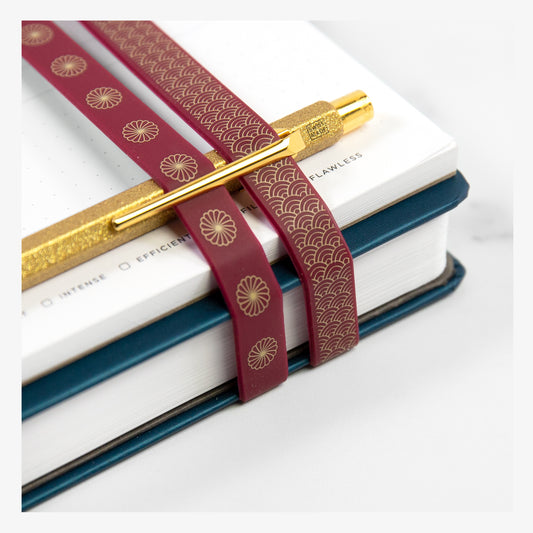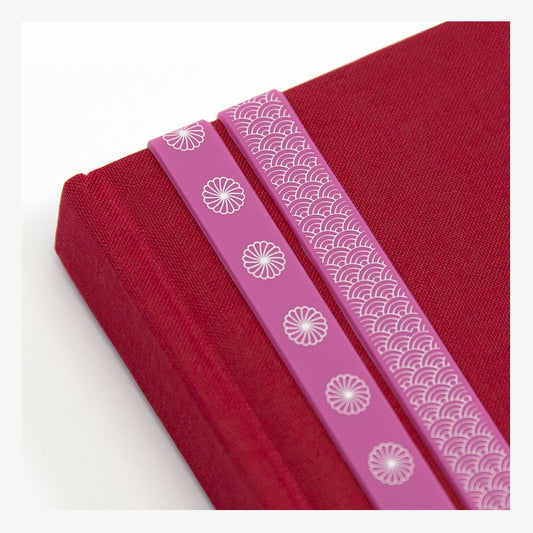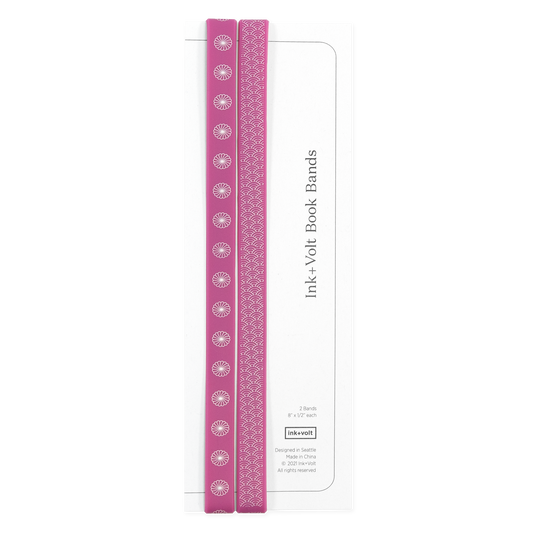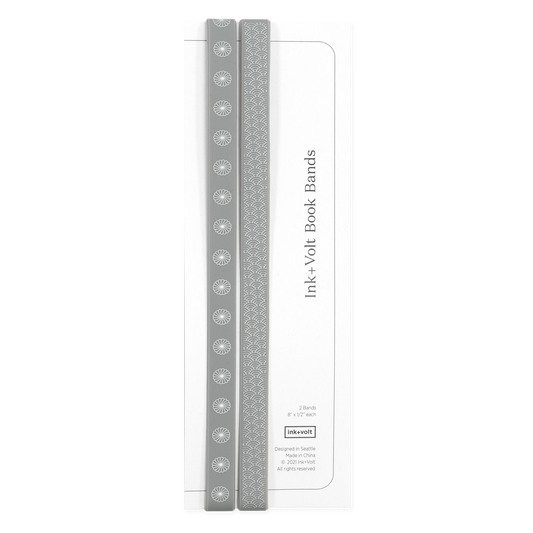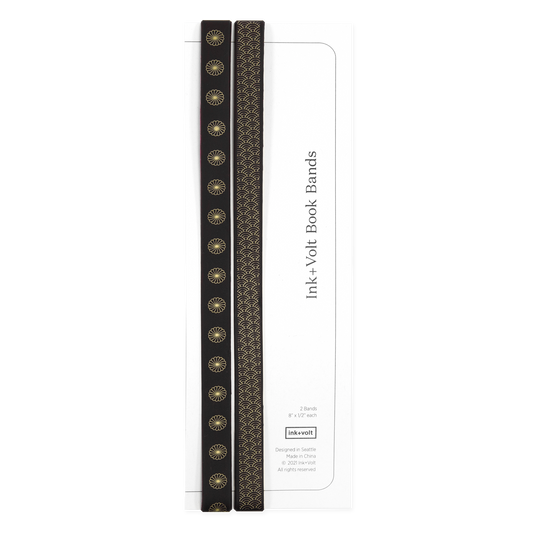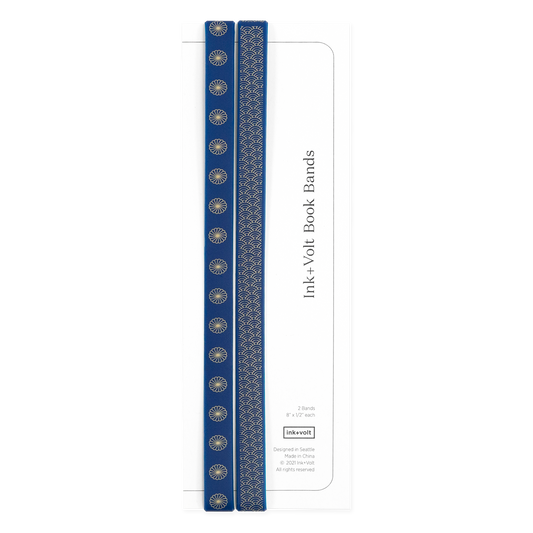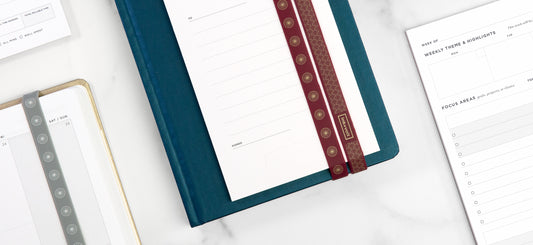 Book Bands - Wagara
Description

Introducing our very own book bands, made especially to fit your favorite Ink+Volt Planner like a glove. Avoid loose papers or notes falling out by securing your book with this tight-fitting band, and tuck a pen underneath for easy, not-going-anywhere storage.

Our bands are inspired by Wagara, meaning Japanese patterns or designs. These traditional patterns date back centuries to the Heian Period, and are still common in Japanese design. You'll find one band in "seigaiha" (ocean waves) and one in "kiku" (chrysanthemum).

These stretchy, durable bands are perfect for your planner or notebook (or anything really, from your favorite novel to a bag of chips – who are we to limit your creativity?). The possibilities are endless with these bands.

Each set comes with two bands, one of each pattern, with eight different color choices.
Product Specs

2 bands per set

7.95" x 0.5" - compatible with any A5 notebook

100% durable silicone


The Story
Lightweight, durable, and incredibly versatile, we love these book bands and you will too. Inspired by our favorite delightfully symbolic Japanese patterns, they are a joy to look at and are incredibly functional as well. You can use them on your goal planner, notebook, or even as a bookmark to hold your place in your current read.