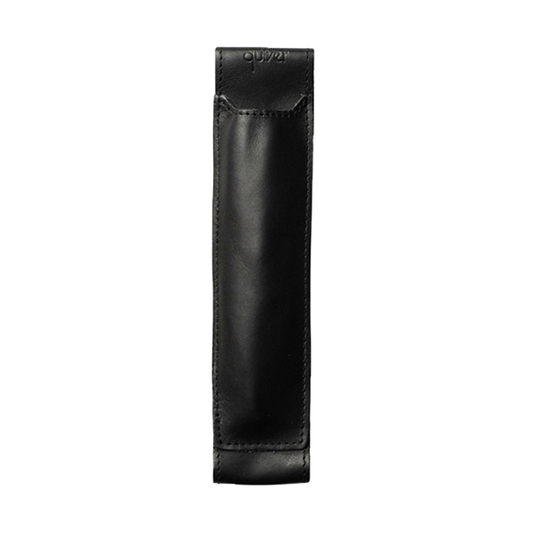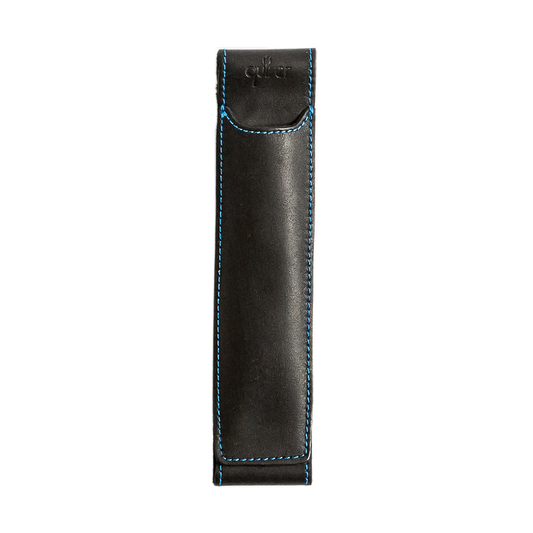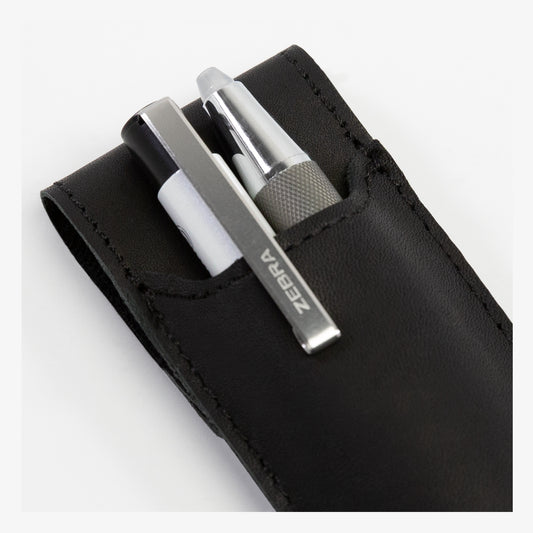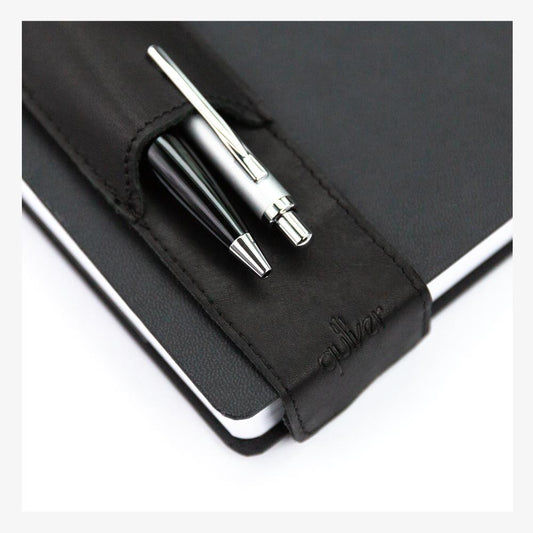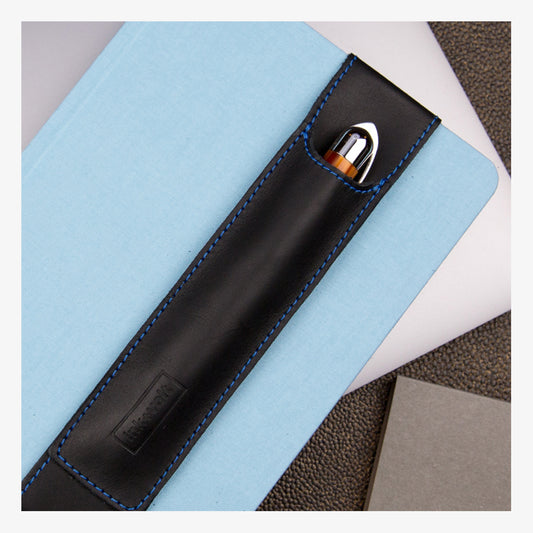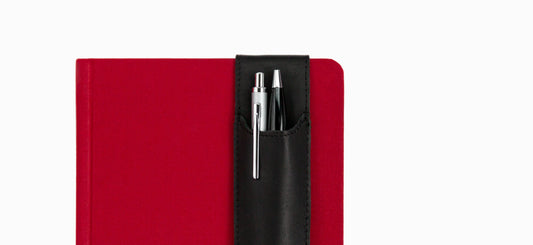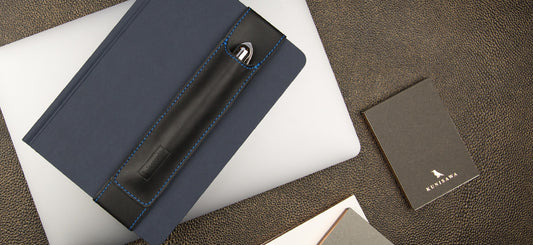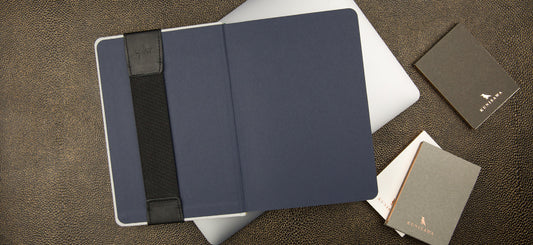 Quiver Pen Holder
Description

Never lose that favorite pen of yours ever again! With space to hold up to two pens in its pocket, the Quiver is made of American leather and high quality stitching. This pen holder has an elastic band that fits around the cover of most standard A5 notebooks (5.5″ x 8.25″), as well as the Apple iPad Mini and Samsung Galaxy Note 8″ tablet cases for your stylus.

We're happy to announce that our Quivers are now made especially for Ink + Volt, with our very own logo stamped into the leather. Available in blue or black stitching options.
Product Specs

Fits most A5 notebooks (8" - 9.5" tall)

Tablet and Kindle friendly

100% full-grain American leather

Hold two pens

Why We Love It
Pens and notebooks go together like peanut butter and jelly. So why are they always getting lost? With the Quiver, you'll always have your pen ready and safe instead of at the bottom of your bag or worse--lost and never to be found again. The Quiver is made with high quality American leather and will last you a long time with its durability.