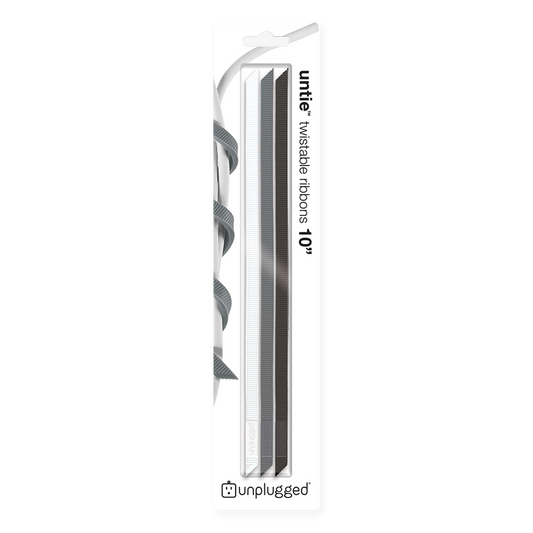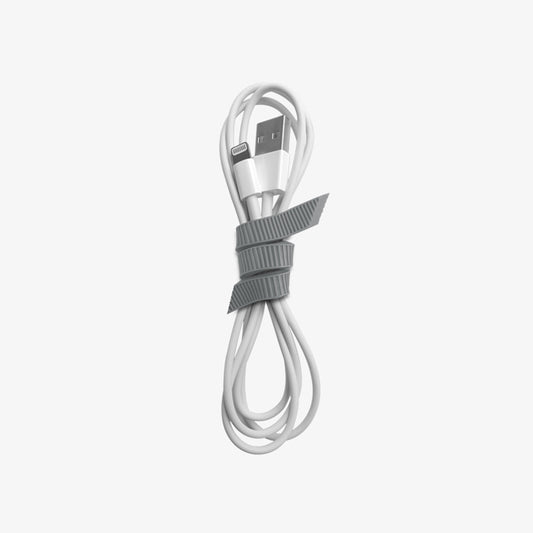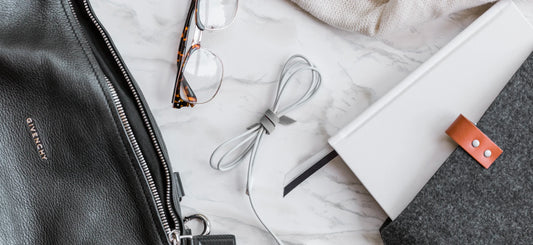 Untie 10″ Twistable Cord Ribbons
Description

Keep tangles at bay with these flexible, bendable ribbons. 

These twistable ribbons are designed for wrangling cords like charger cords and cables. If the cords behind your entertainment center or computer desk have gone wild, use a ribbon or two to keep things tidy and tangle-free. These ribbons don't just have to be used for tech supplies; keep a couple in the kitchen and wrap one around that open bag of snacks. Each pack comes with three 10″ ribbons and with two different color palette options, your cords will be managed with style.
Product Specs

Set of 3

10" x 5/16" x 1/8"

Flexible material
Why We Love It
A messy workspace can be a headache. But we've got just the thing. These are perfect for power cables, wires, and everything in between. Use them to keep cords manageable in your laptop bag or backpack, behind the desk, or even decorate a present with them (we love sustainable ideas!). Open bag of chips? Hey, these work great for that too.