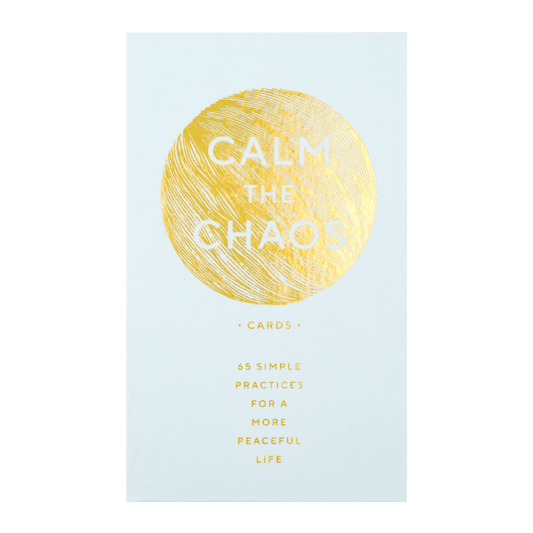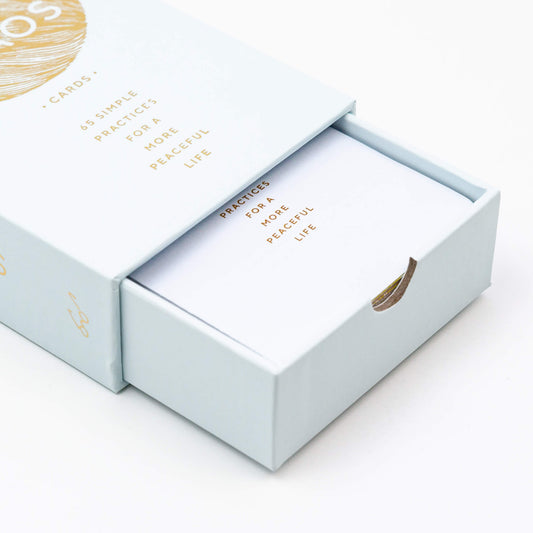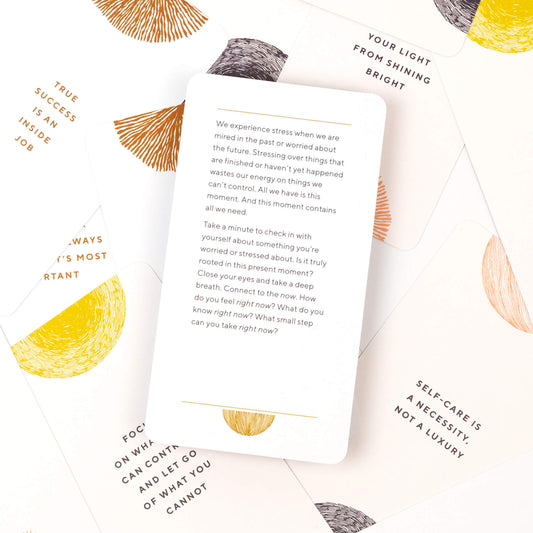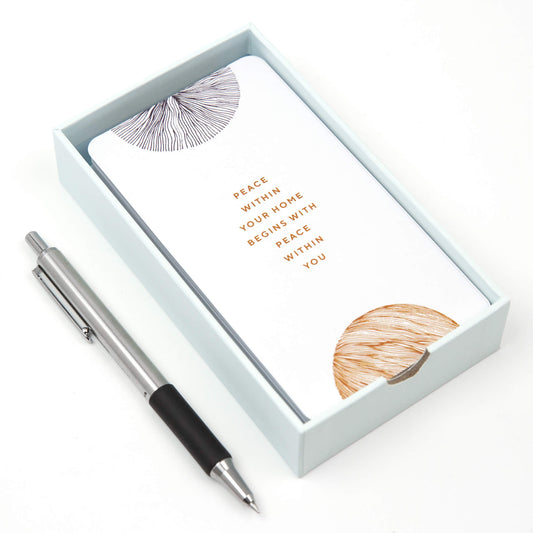 Calm The Chaos Cards
Just a few left. Order soon.
Description

Add some excitement into your self-care routine with a card deck designed to encourage mindfulness, awareness, grounding, and more! These cards are perfect for busy individuals that can benefit from taking a few minutes to themselves each day to center themselves, reflect, and destress from the overwhelming journey of life. 

Featuring a gorgeous foil-stamped box, this sleek set looks aesthetically pleasing in the office, on a nightstand, or on-the-go for busy individuals and will have you looking forward to each card, every time.
Product Specs

Deck of 65 gorgeous cards that encourage creative self-care practice while cultivating more mindfulness into your daily routine

Contains foil-stamped box with sliding tray that makes the perfect gift for anyone on your list.

3.65in. x 1.55in. x 6.05 in.



Why We Love It
The Calm The Chaos cards are our go-to gifting item at the Ink+Volt office. Featuring a gorgeous box and lux cards that prompts self-care and mindfulness, these cards make great gifts suitable for just about anyone.