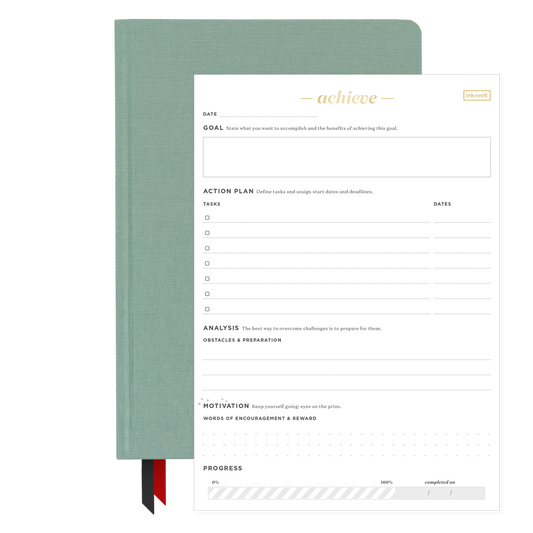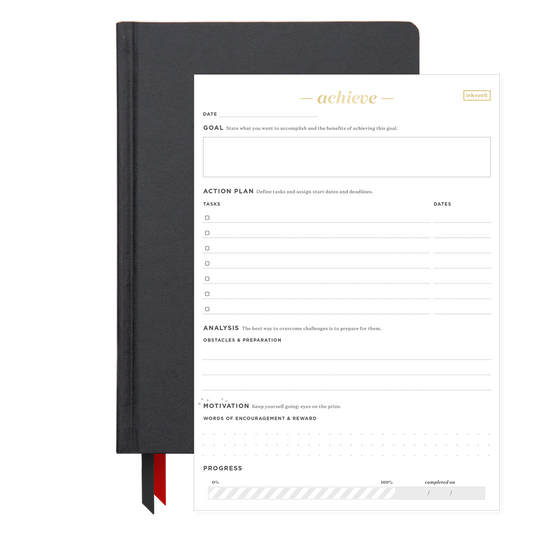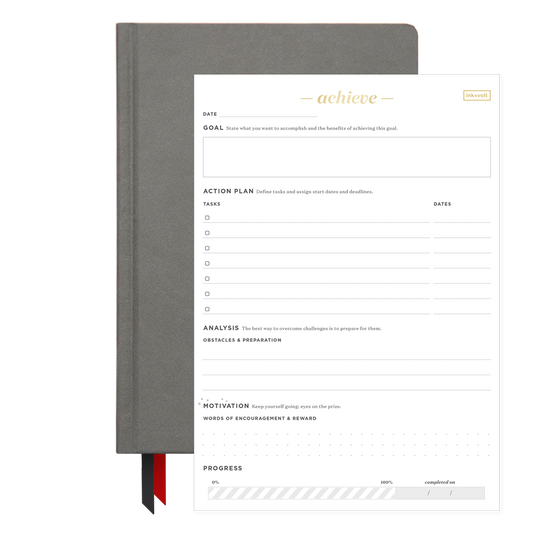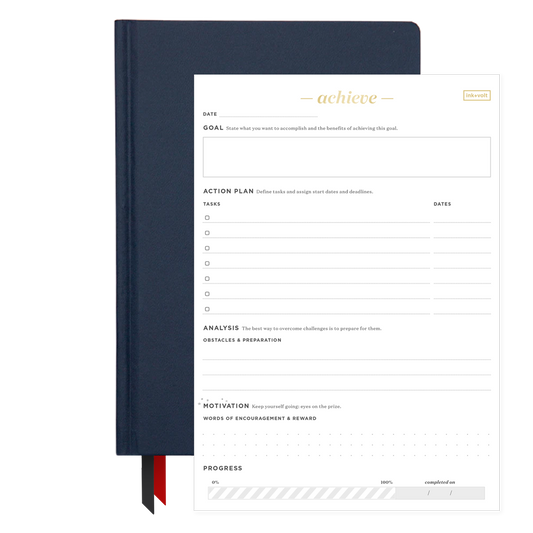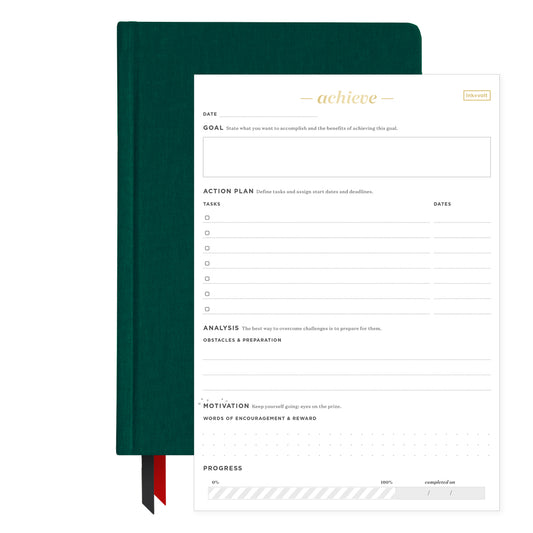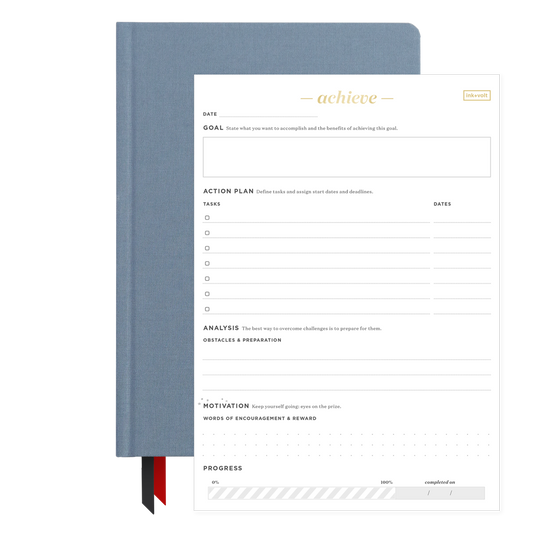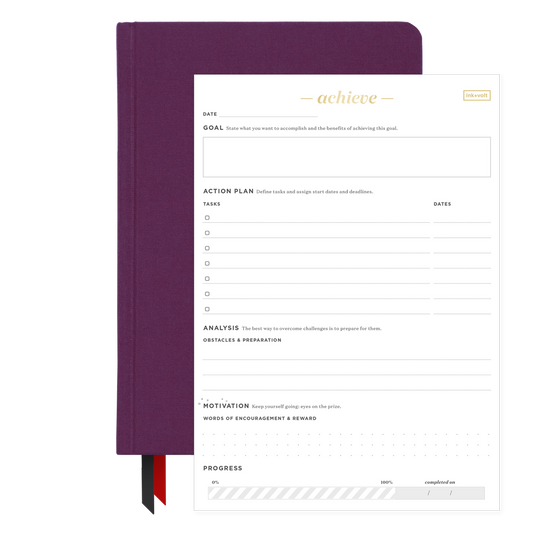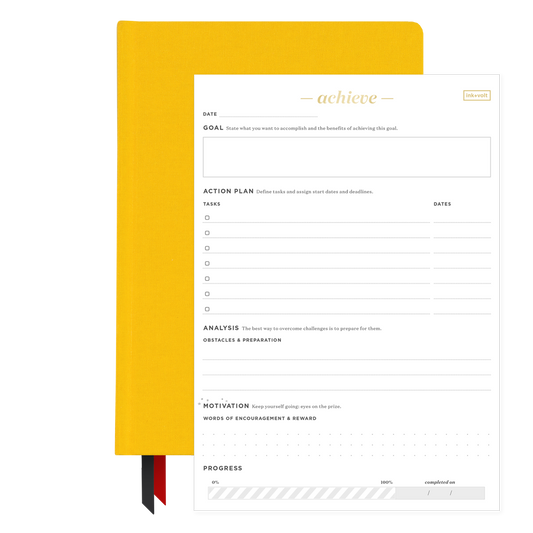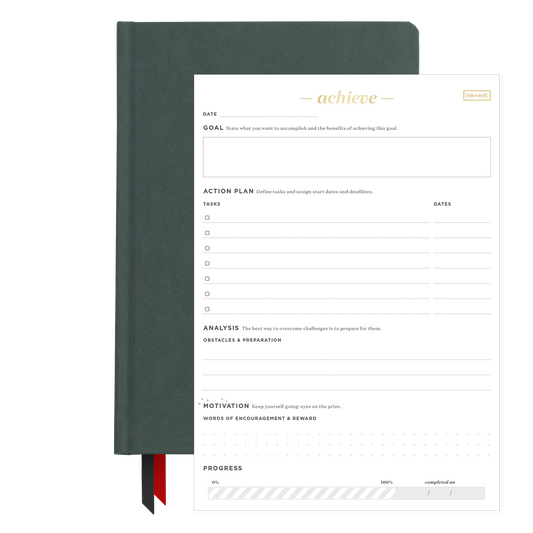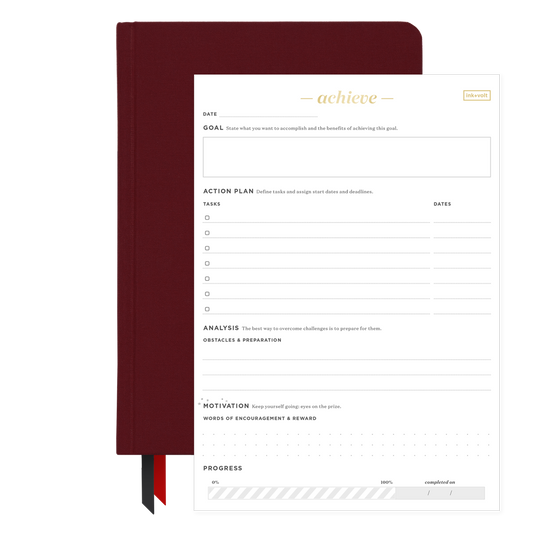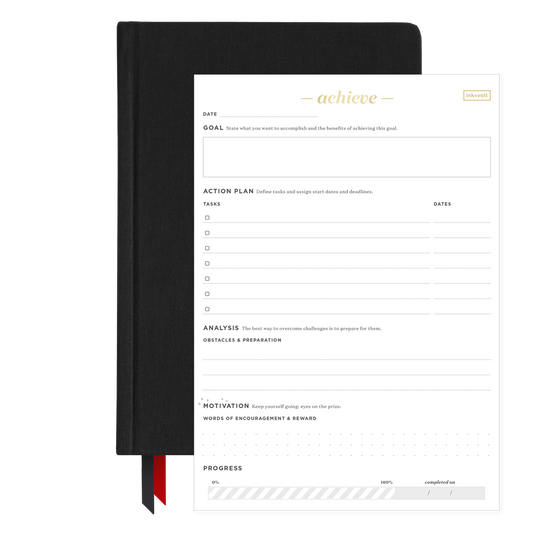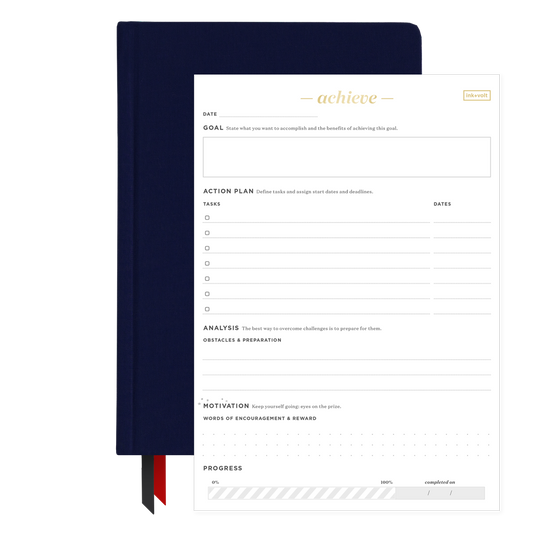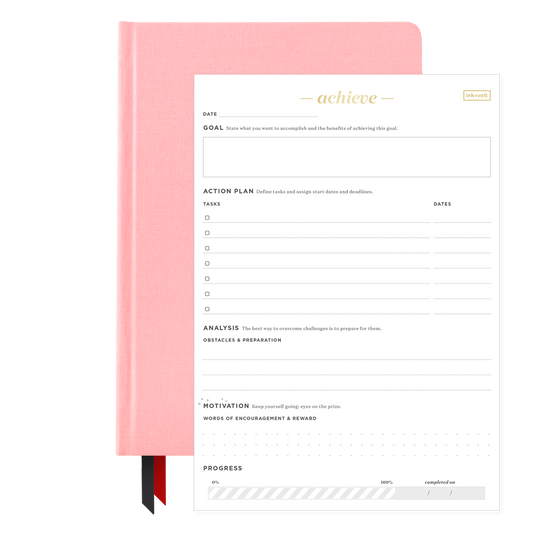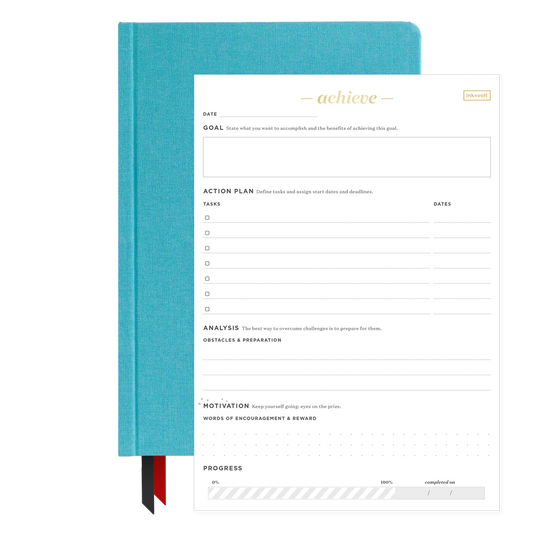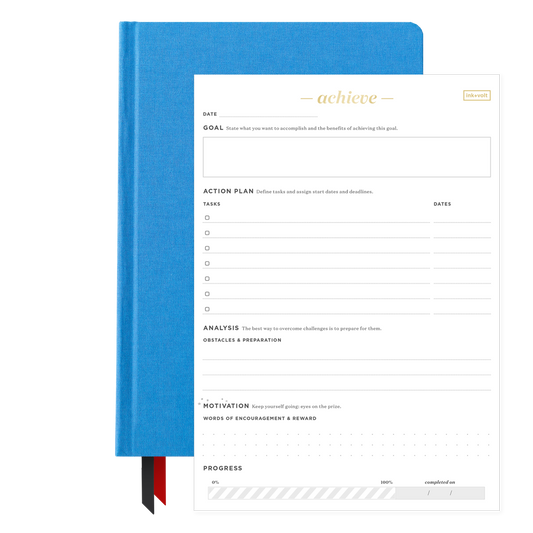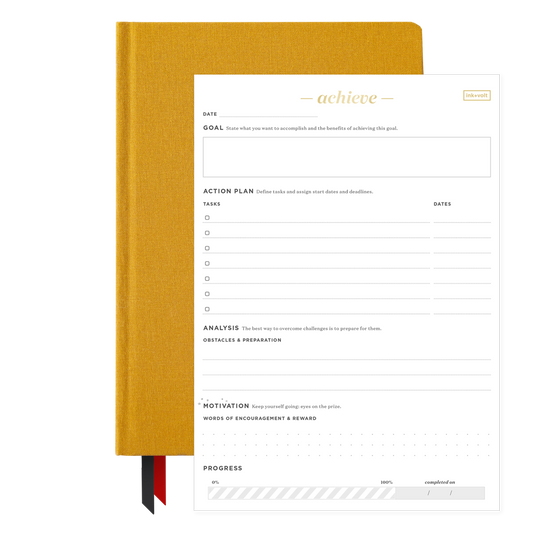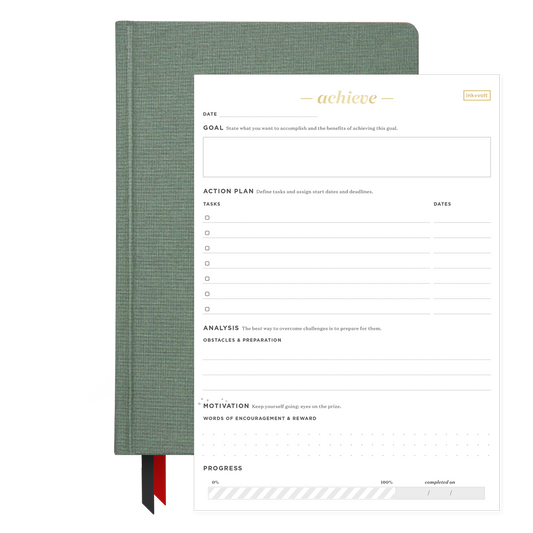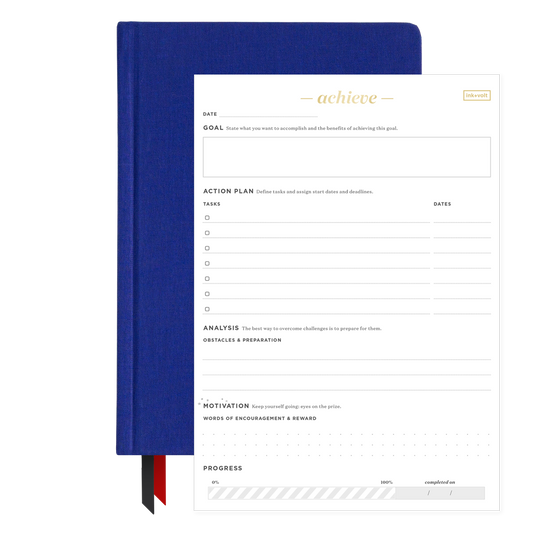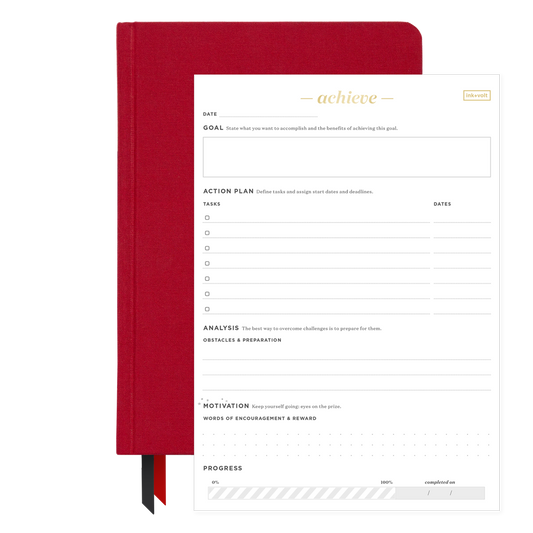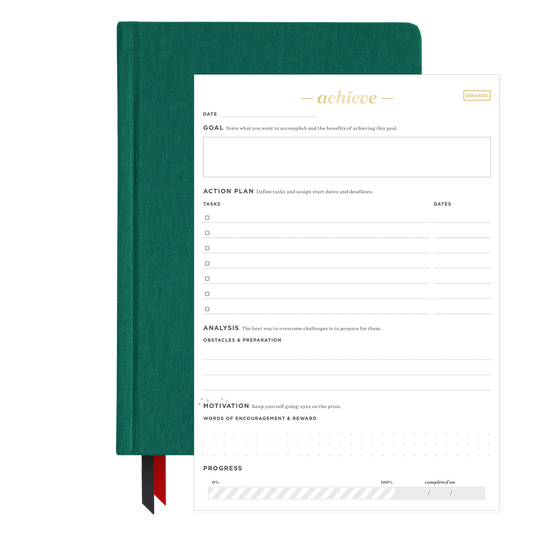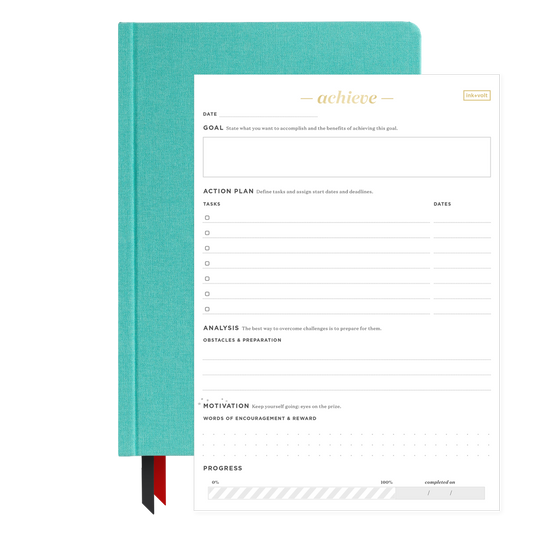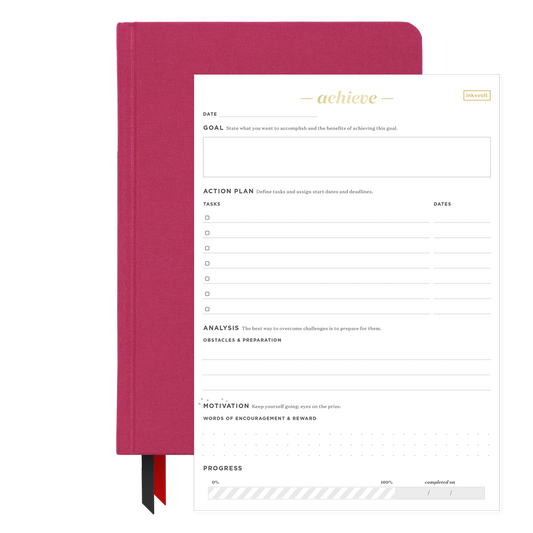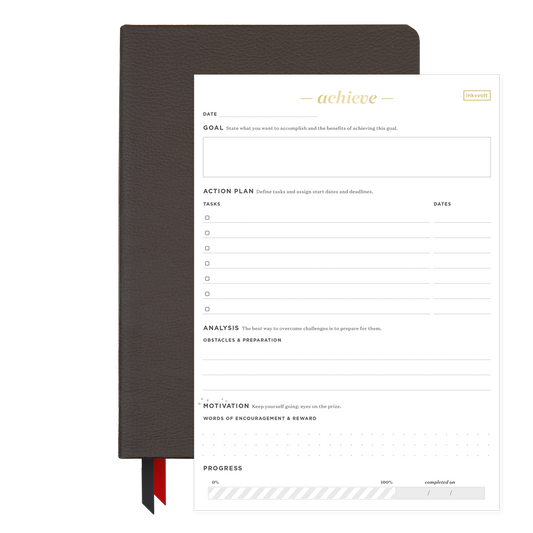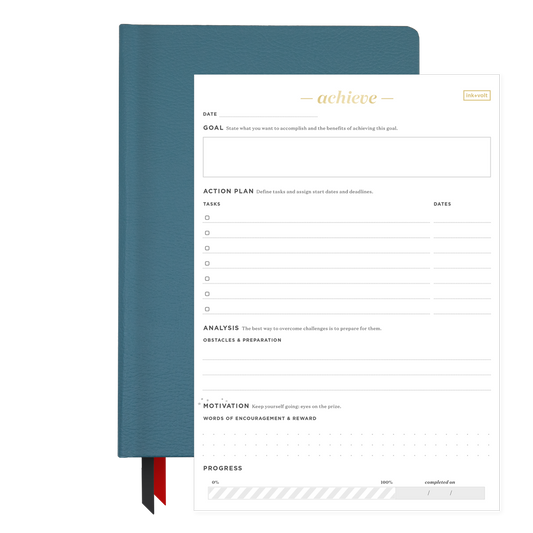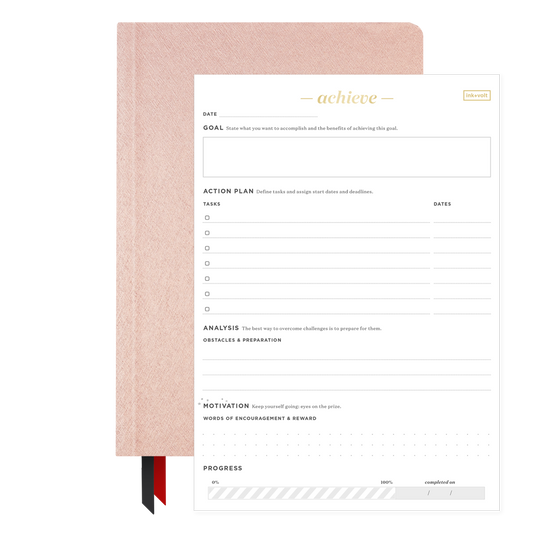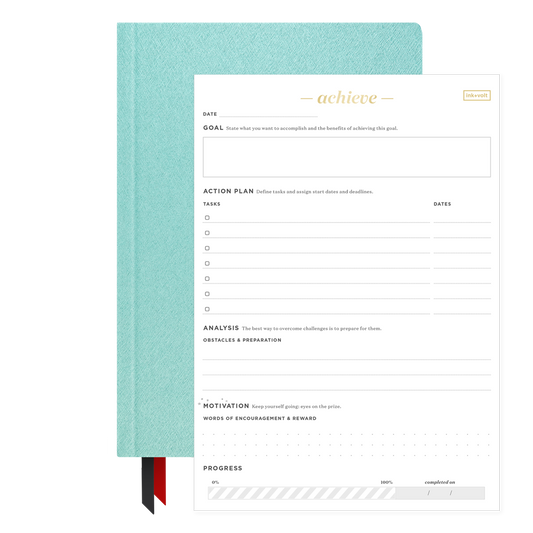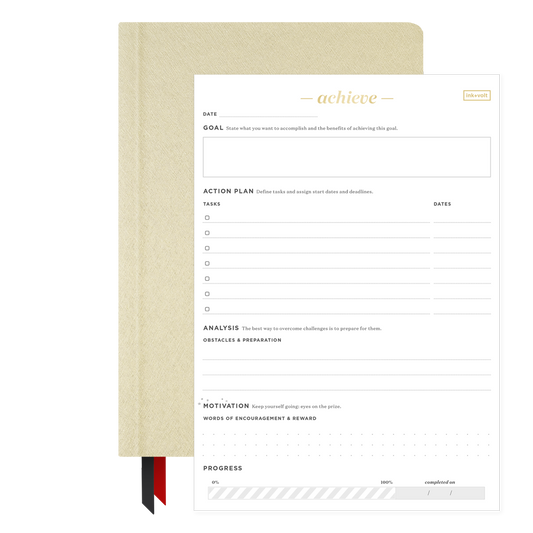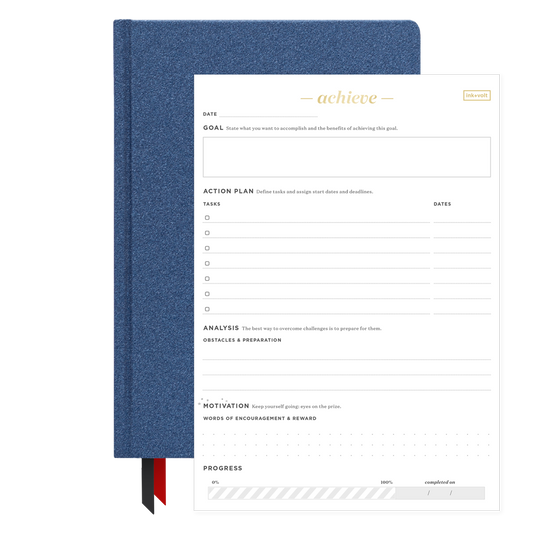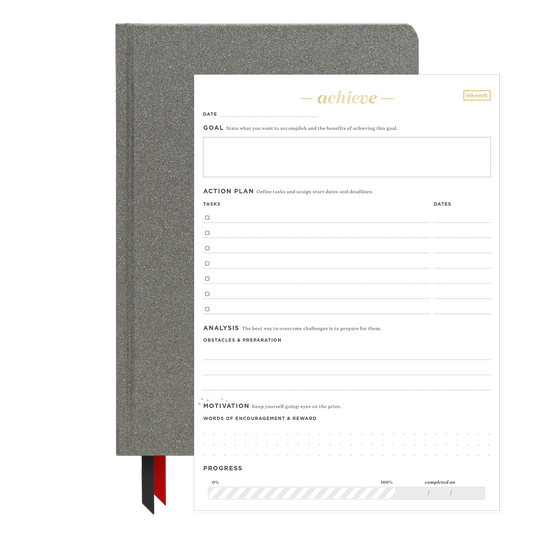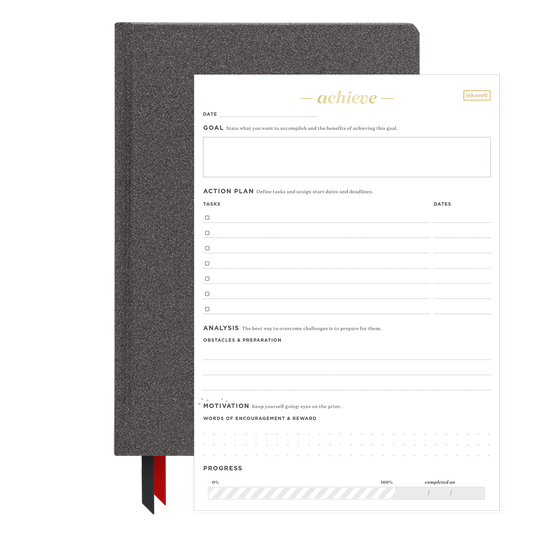 2024 Goal Planner & Goal Planning Pad Bundle
Description

Take your biggest dreams and turn them into a reality with this goal-planning powerhouse. 


The Ink+Volt 2024 Goal Planner and Goal Planning Pad pack a powerful planning punch. The planner walks you through our proven goal-setting template to a year of focused work, and the notepad lets you plot each goal into smart, strategic steps. Big picture, meet daily progress. You'll accomplish more every day, always working in exactly the right direction towards your biggest dreams.

Each bundle includes one 2024 Goal Planner and one Goal Planning Notepad. Take advantage of our special bundled price while it lasts!

Both products are proudly made in the USA.
The Story
Our bestselling Ink+Volt Goal Planner has a tried-and-true formula for taking your big ideas, dreams, and goals, and bringing them to life. Each planner includes 6 goal-setting pages to set up your big-picture plans for the year, but what about the other short-term and micro-goals along the way?

That's where this powerful bundle comes in. Combine your annual planner with this sleek pad of goal-setting pages, so you're never without a clearly defined plan. Goodbye half-baked ideas and cluttered post-it notes, hello clarity and confidence.