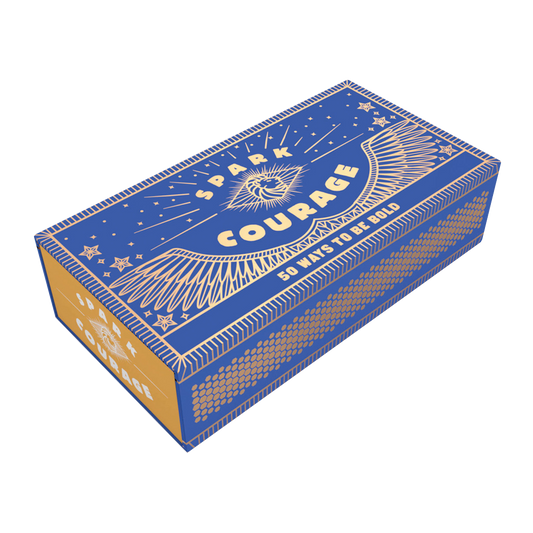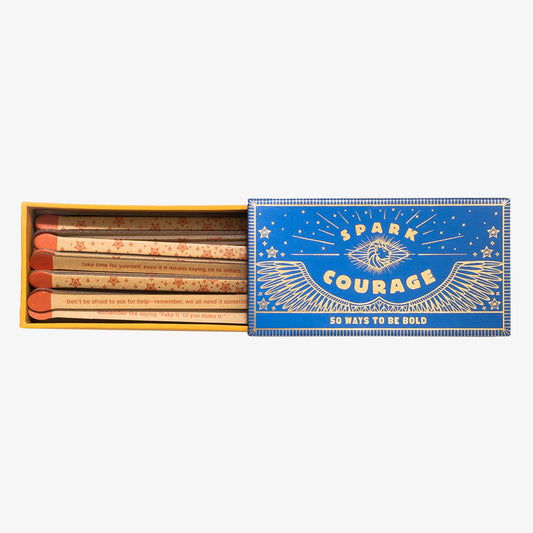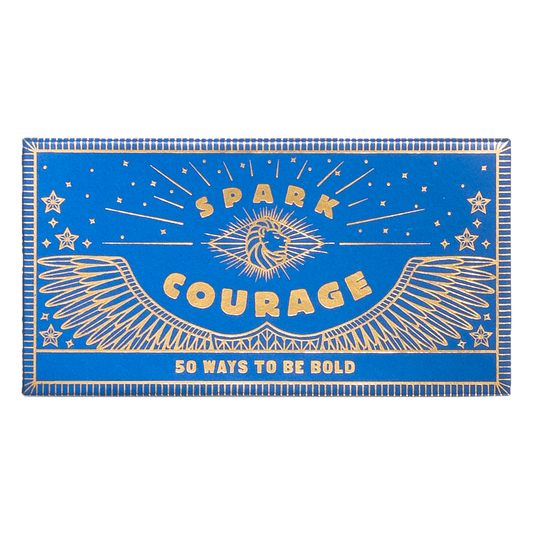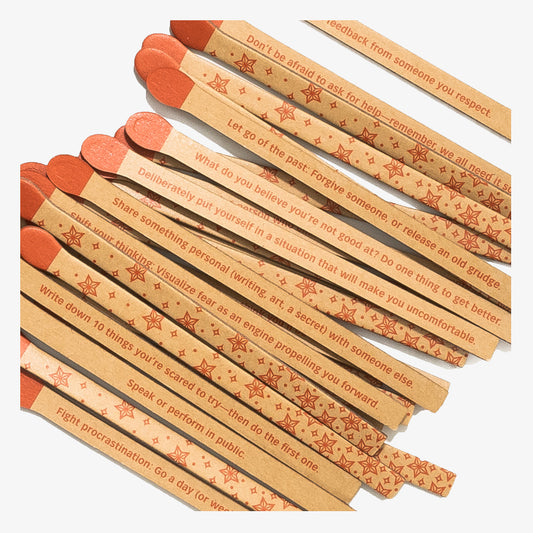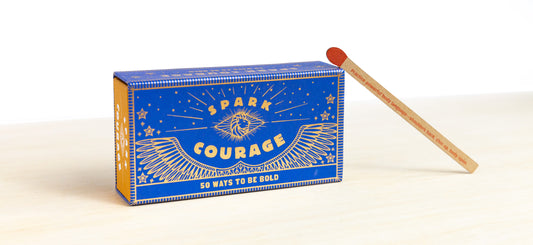 Spark Courage: 50 Ways to Be Bold
Just a few left. Order soon.
Description

Be brave. Be bold. Be courageous. 

Introducing Spark Courage– it's basically bravery in a box. With unique prompts that inspire bold, confident action, this kit will guide you through facing fears, acting with confidence, living authentically, and pursuing your dreams. Some examples of prompts you'll find in this box include:

Stand up for something you believe in, even if it's not popular. 
Spend time with a person who challenges your beliefs or assumptions. 
When you see someone in need, be the first person to step in and help. 

Simple yet powerful ways to practice bravery in your everyday life. This set would make a great gift too; encourage someone you love to embrace fearlessness, take action, and speak their mind with confidence.

Includes 50 faux matchsticks with printed prompts.
Product Specs

Matchbox-style packaging

50 prompts
Why We Love It
Being courageous isn't as easy as you think. Sometimes it takes lots of practice–and the tiny ways you practice being brave each day can add up to something bigger. That's why we love these Spark Courage "matchsticks." The prompts are creative, original, and just might spark a little newfound courage in you. Here's to being brave!