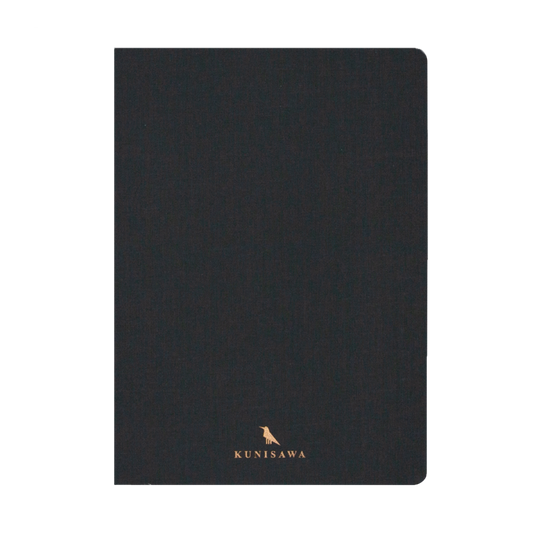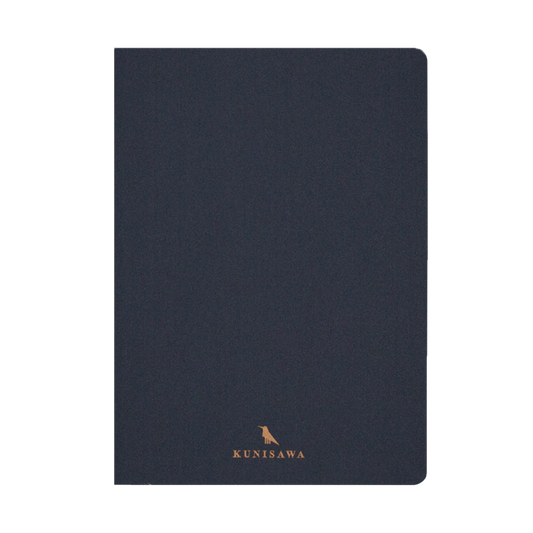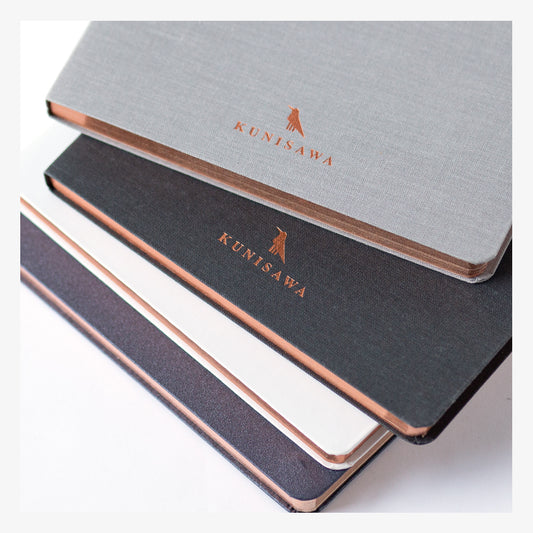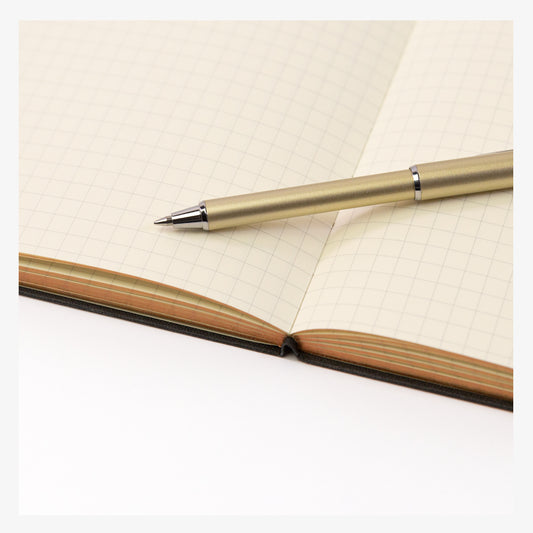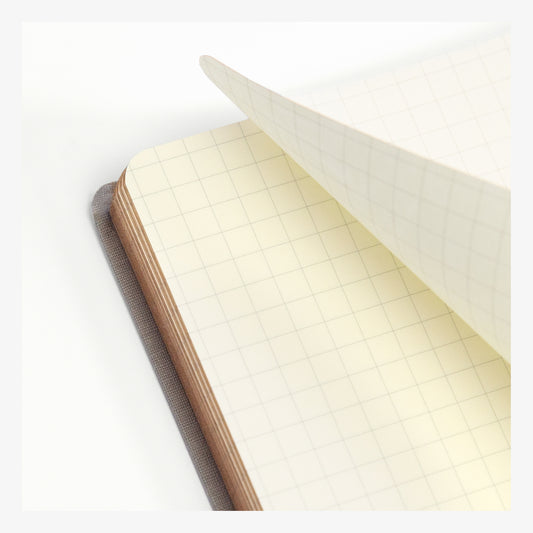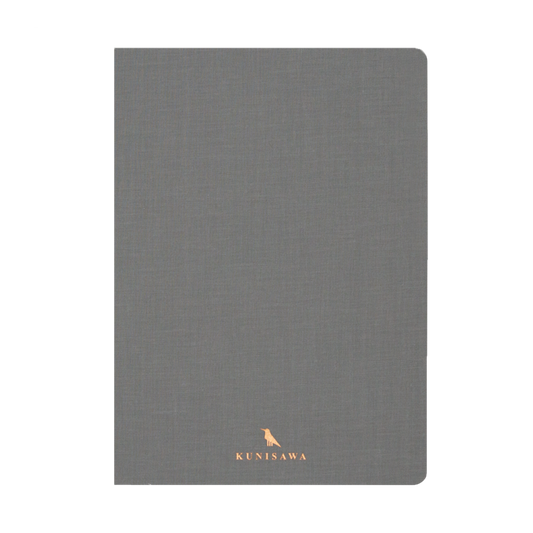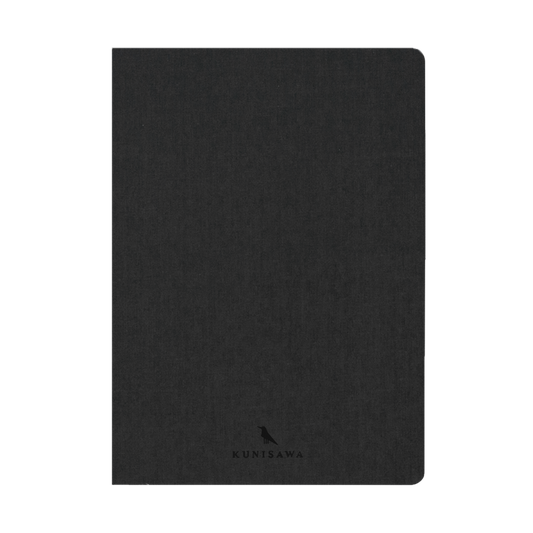 Kunisawa Find Note Hard Notebook
Description

"i do not seek, i find."

This is the philosophy behind the Kunisawa line of notebooks. And this Find Note Hard notebook certainly inspires some thought and imagination. We wonder, even if you find exactly what you're looking for, how will you know when to stop searching?

This notebook comes straight from a Japanese printing company in Shimbashi, Tokyo. Made especially for fountain pen users, the Kunisawa line uses a special paper that's flawlessly smooth and feels amazing to write in. The modern look and high quality construction makes this the perfect notebook for business, journaling, or even everyday notes and lists.

We are honored and proud to say that in addition to being the first store in the U.S. to carry Kunisawa stationery, we have the widest offering of their original line of notebooks and pads. 
Product Specs

Official A5 size

192 pages

Gilt edge foiling

Square grid pages

Passepied cream paper

Hardcover book

Lay flat binding

Made in Japan
Why We Love It
We are so excited that the Kunisawa line is part of our Ink+Volt store. In fact, the brand's U.S. debut was right here at Ink+Volt. Like all things Kunisawa, you are truly getting a special product. Kunisawa notebooks are made with the finest paper. When you glide your fingers across the page, it feels so smooth and slick you almost can't believe it's paper. In fact, the company describes the paper as being "as smooth as silk." We can verify that claim.

The truly special and unique part of the Kunisawa line is the amazingly smooth paper. Kunisawa has done endless research and testing of the best papers available for fountain pen users particularly. With the seal of approval by even the toughest pen critics, their "Passepied" cream paper is ultra smooth and performs well with all types of pens.