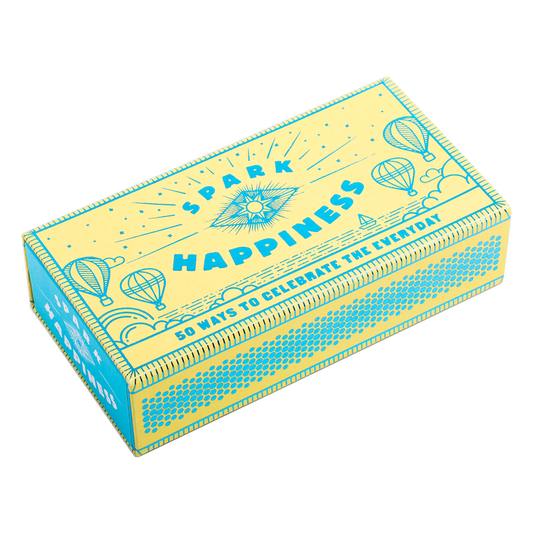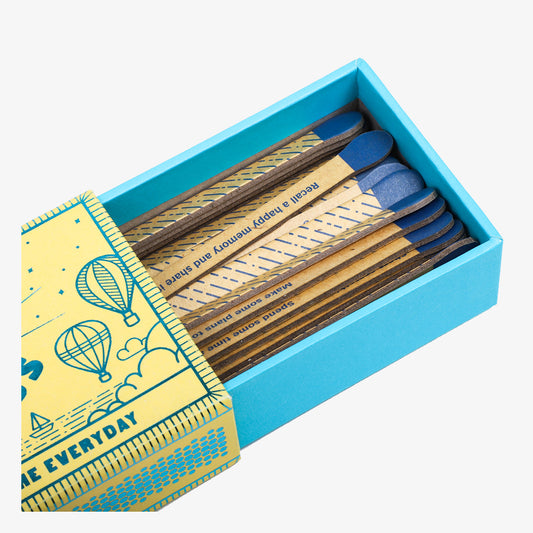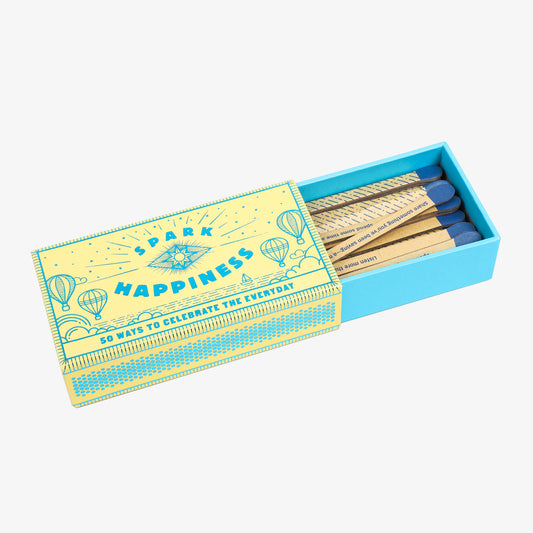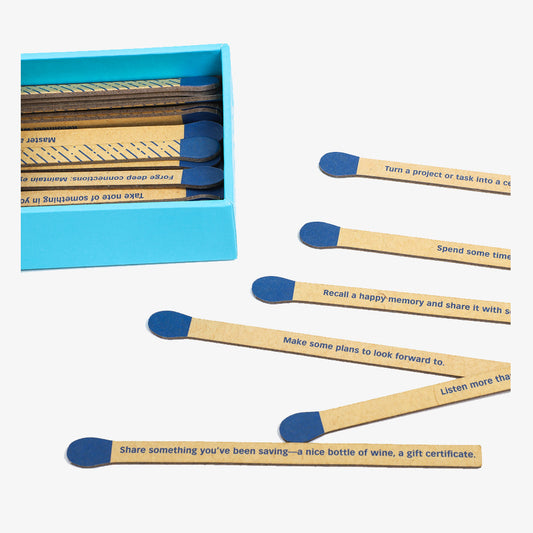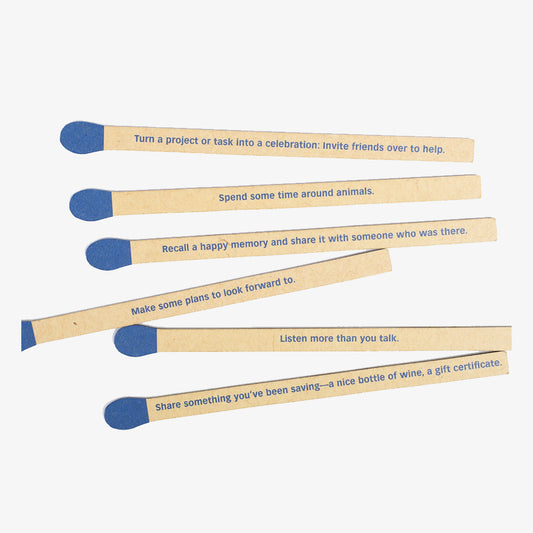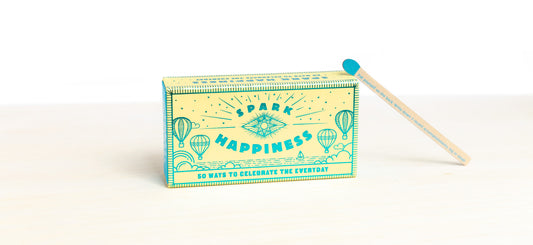 Spark Happiness: 50 Ways to Celebrate the Everyday
Just a few left. Order soon.
Description

Spark happiness in your everyday life with this clever set of "matchsticks," each printed with a prompt, idea, or activity designed to bring a little joy into your day.

This happiness-in-a-box contains awesome ideas for sharing and cultivating moments of delight, appreciation, and celebration in every day. Some examples of prompts you'll find in this box include:

Write down one thing you love about 5 different people.
Share something you've been saving–a nice bottle of wine, a gift certificate.
Start a new tradition with your friends or family. 

This is a great way to affordably give the gift of a new perspective and fresh discoveries to someone you love, perfect for a birthday or holiday!

Includes 50 faux matchsticks with printed prompts.
Product Specs

Matchstick-style packaging

50 prompts
Why We Love It
We love quick and easy ways to add happy vibes to our day. That's why we love these Spark Happiness "matchsticks." The prompts are easy to do, fun, and we love that they can be done with others or as a solo activity to bring a little more joy into every day!