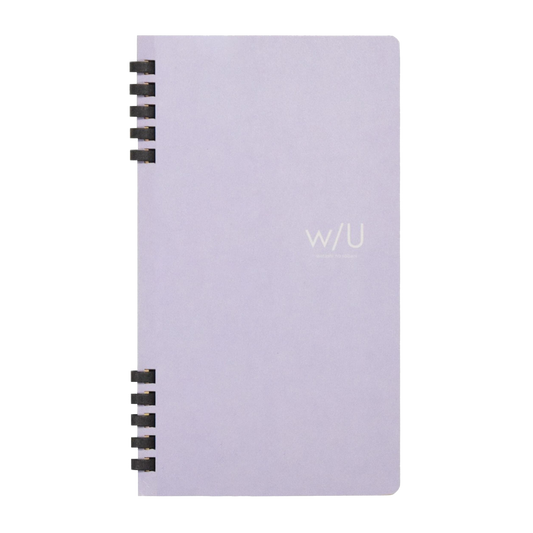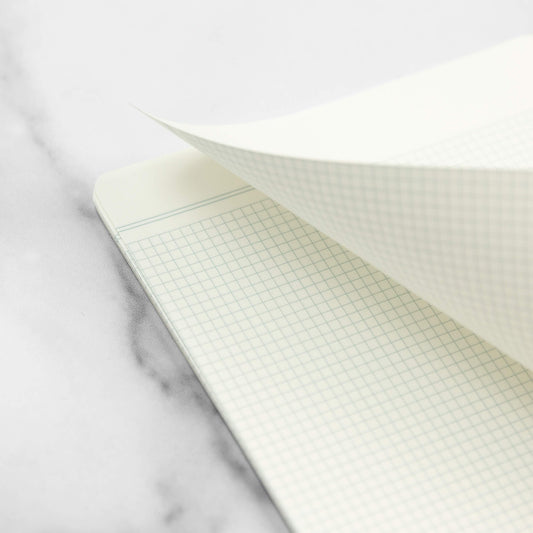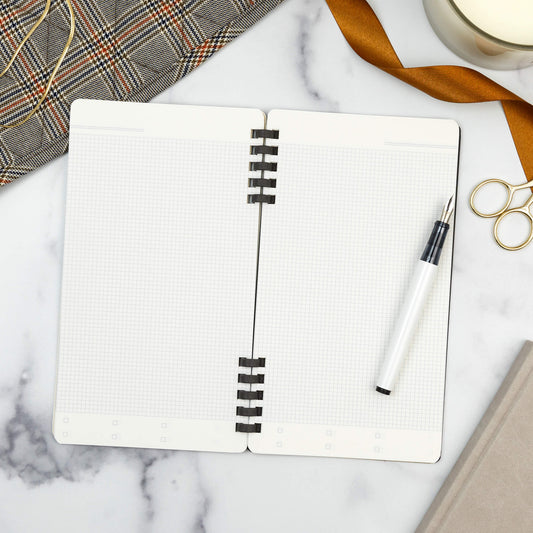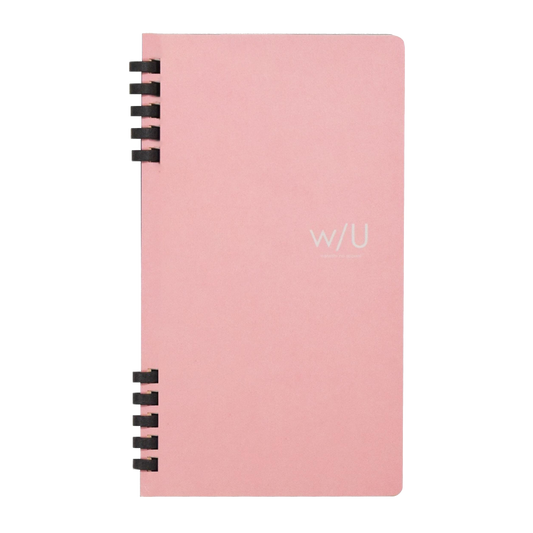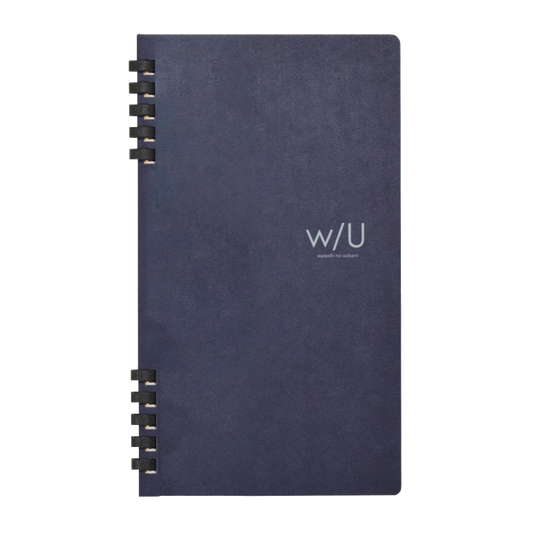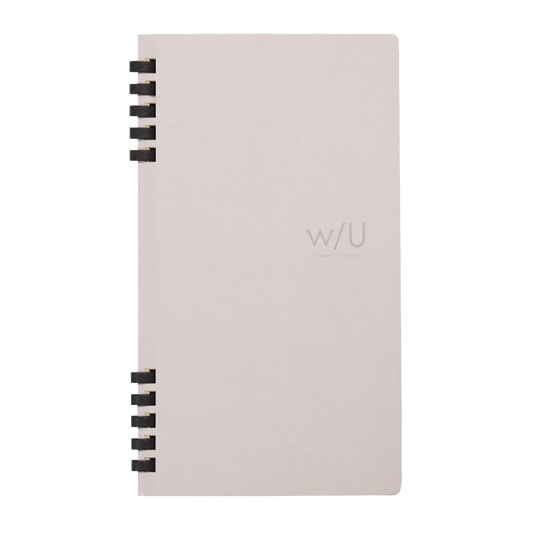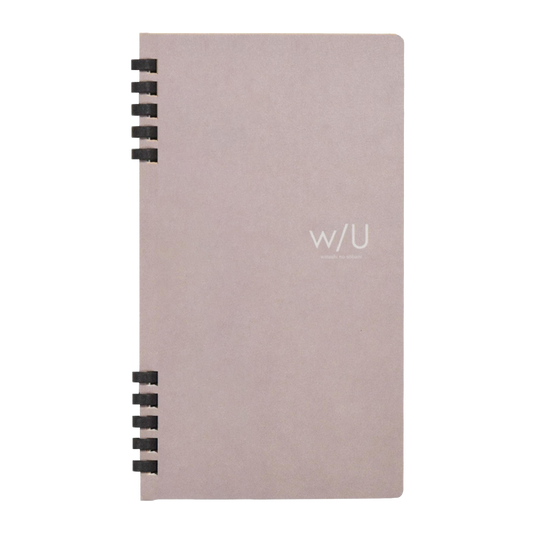 w/U A5 Slim Notebook - Grid
Just a few left. Order soon.
Description

Elegance and practicality. The art of living and writing well. Meet your new favorite travel-friendly notebook.

The grid style paper is very versatile, and the cover material is flexible but strong enough to hold up to weeks and months of use. Don't let the slim construction fool you – you'll want to bring this notebook everywhere, and it's up for the task. Thanks to its slim size, it's the perfect list-making notebook. It would even make a fantastic daily planner for those who prefer to bullet journal or create their own format. The double-coil design allows the book to lay entirely flat or wrap around itself for compact traveling. 

This notebook is made of 100% paper material making it entirely recyclable and an excellent eco-conscious option. 
Product Specs

Slim A5 size - roughly 8 1/4" x 4.75"

40 pages

Entirely recyclable - 100% paper

Square grid pages

Made in Japan
Why We Love It
We love the slim format of this notebook. Our favorite way to use the w/U notebook is for making lists of all sorts; to do lists, reminders, packing lists, etc. We tested this notebook for several months – we were especially impressed by its durability.