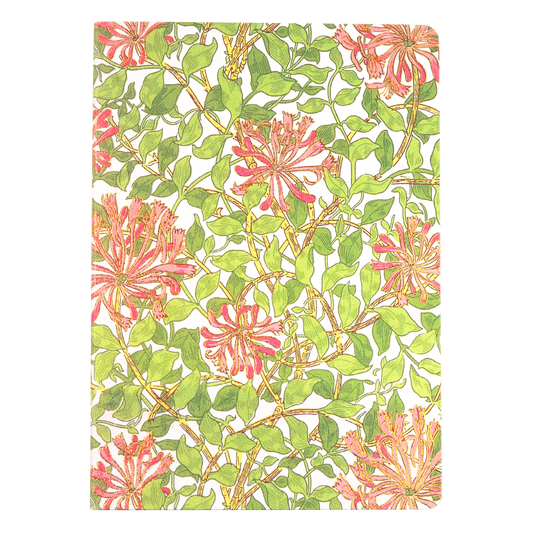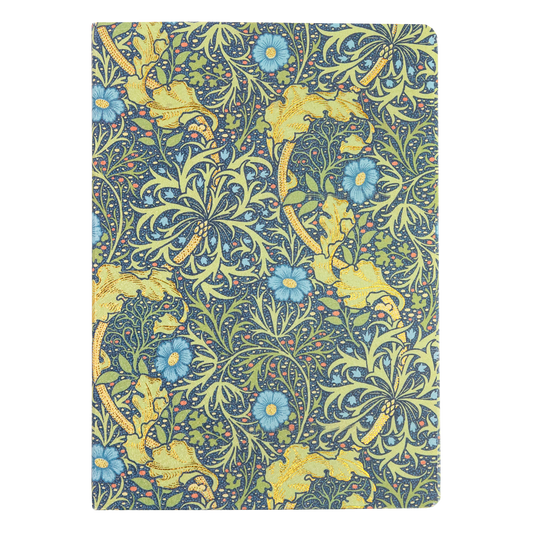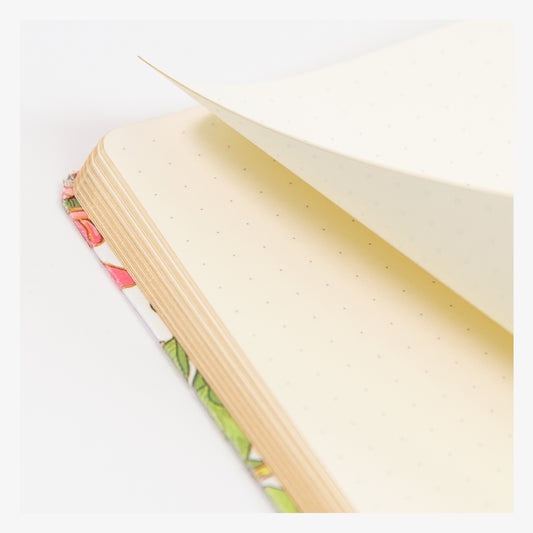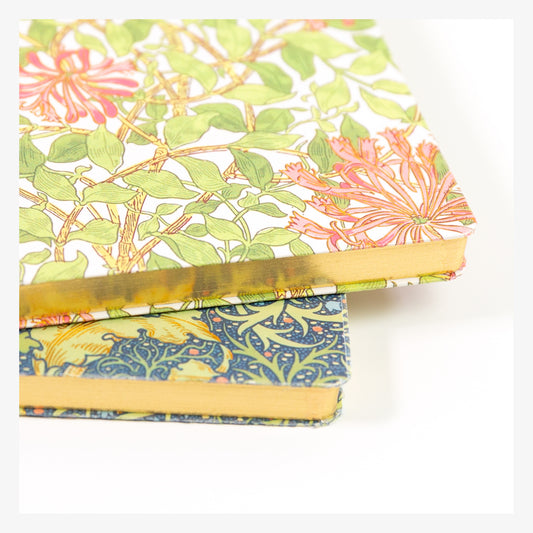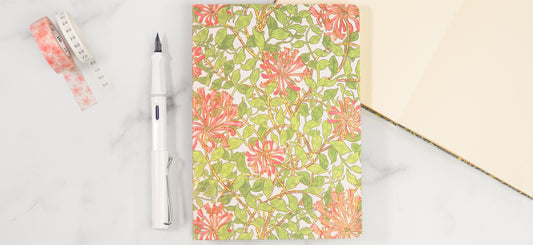 Pont-Neuf William Morris Notebook
Description

Inspired by the prolific British textile designer William Morris, these intricately decorated notebooks are truly one-of-a-kind.

These notebooks feature the finest paper, smooth and buttery to the touch and fountain-pen friendly. The foil-printed covers express the beauty and surreal nature of Morris' original masterpieces. Each notebook has gilt-edge gold foiling, taking it to a whole new level. The fresh floral patterns are decorative yet still classy and mature. 


These unique designs can travel with you to appointments, or serve as your daily journal. Their beauty and flair will surely inspire great things.  
Product Specs

Roughly 5 1/2" x 7 5/8"

192 pages

Gold gilt edge foiling

Dot grid pages

84 gsm paper

Passepied paper

Hardcover book

Lay flat binding

Made in Japan

Why We Love It
Pont-Neuf is the sister stationery brand of Kunisawa, and is inspired by art, fashion, and craft. Their philosophy is that Pont-Neuf gives everyone a chance to shine in a unique way. These William Morris notebooks certainly embody these values. The intricate floral details with gold foil are luxurious and delicate. Express your individuality and personality with these unique and sophisticated notebooks.