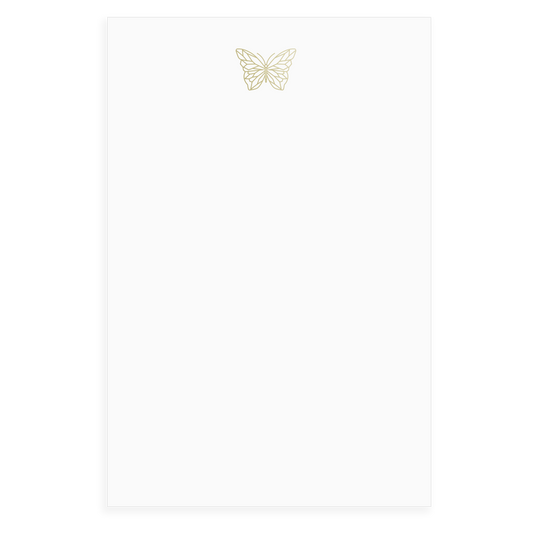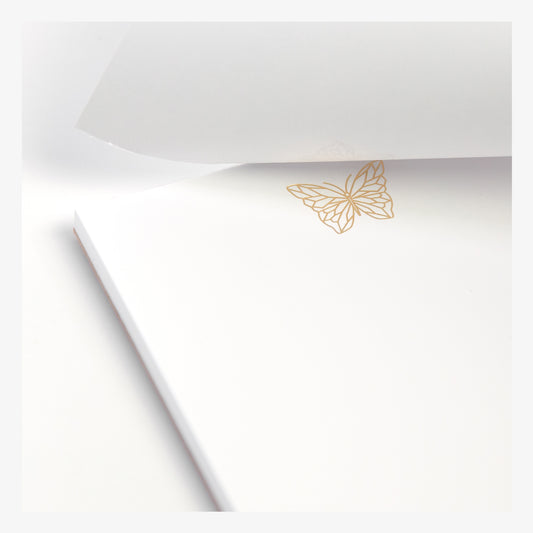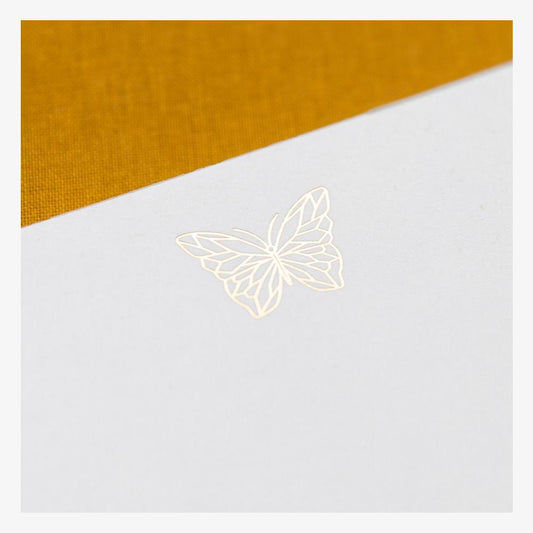 Butterfly Faceted Foil Notepad
Description

We believe stationery should be simple to use and lovely to look at. This notepad is both. The delicate faceted gold design makes this pad a truly special piece. 


We love the butterfly because it's a beautiful, delicate, and charming creature. They are unique and colorful. This butterfly notepad will add a touch of delight to your day. 

The paper on this notepad feels super smooth to write on. Whether you're taking phone messages or brainstorming a new idea, you'll elevate every little thing you do with this charming notepad. It makes everyday tasks feel a little bit more glamorous. Who doesn't want a little gold shine in their day?

Want the complete set? Shop the Animal Foil Notepad Set to get one of each of the animal designs: hummingbird, butterfly, crab, and elephant. 


Proudly made in the USA. 
Product Specs

4 1/4" x 6 1/2"

50 sheets

70# quality paper

Gold foil details

Made in USA
Why We Love It
When we first decided to make a set of fun, creative notepads, we decided on a faceted gold design that would mimic the many facets of your personality. Life and work are complex; ideas and people are interconnected, and one beautiful thing can spark another. This 4-part set has a notepad for every facet of your life and personal style. Among our biggest inspirations as we designed this collection of notepads was the idea a butterfly - a timeless symbol of the beauty of change. The butterfly on this notepad is playful yet mature, and the gold foil design reflects the shimmery beauty of a real butterfly. Celebrate the many ways that you continue to evolve and grow more free and beautiful with this elegant notepad.