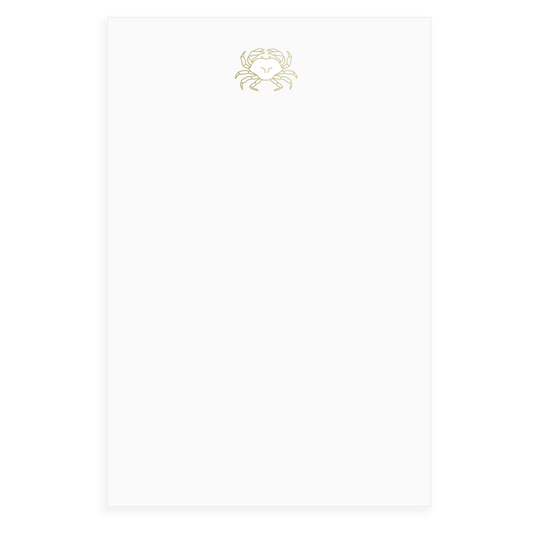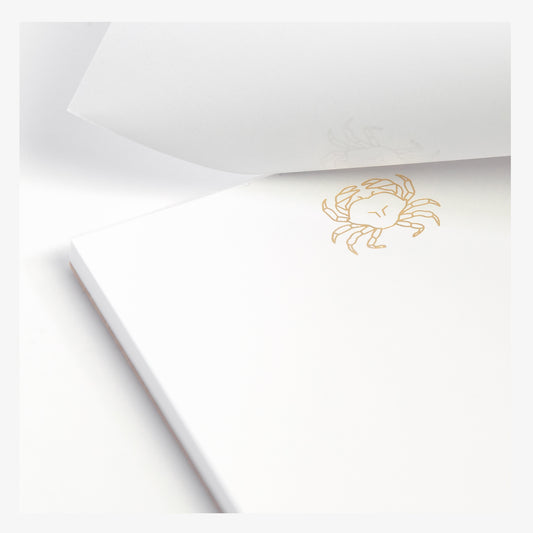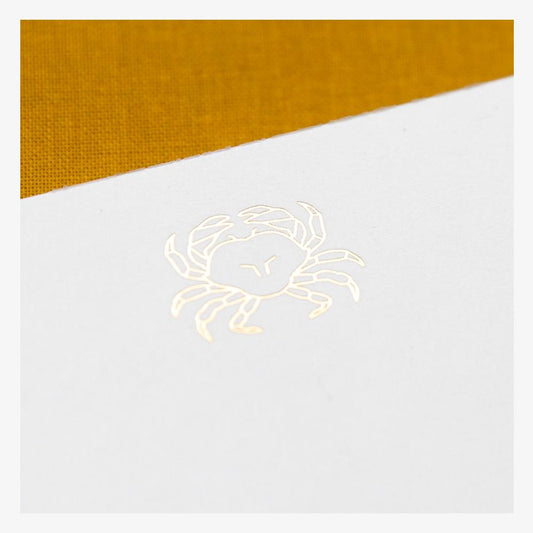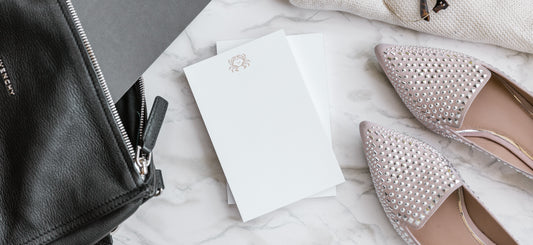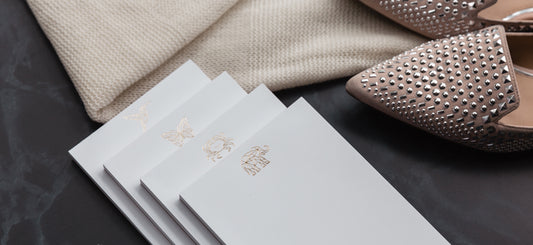 Crab Faceted Foil Notepad
Description

Can't you just smell the salt water in the air? Bring the joy of summer beach nights to your desk every day with this intricately illustrated crab notepad.

We believe stationery should be simple to use and lovely to look at. This notepad is both. The delicate faceted gold design makes this pad a truly special piece. 

The paper on this notepad feels super smooth to write on. Whether you're taking phone messages or brainstorming a new idea, you'll elevate every little thing you do with this charming notepad. It makes everyday tasks feel a little bit more glamorous. Who doesn't want a little gold shine in their day?

Want the complete set? Shop the Animal Foil Notepad Set to get one of each of the animal designs: hummingbird, butterfly, crab, and elephant. 


Proudly made in the USA. 
Product Specs

4 1/4" x 6 1/2"

50 sheets

70# quality paper

Gold foil details

Made in USA
Why We Love It
When we first decided to make a set of fun, creative notepads, we decided on a faceted gold design that would mimic the many facets of your personality. Life and work are complex; ideas and people are interconnected, and one beautiful thing can spark another. This 4-part set has a notepad for every facet of your life and personal style. As we brainstormed this elegant notepad collection, we kept coming back to a sketch we had of this little crab - it just brought a smile to our face, and reminded us of summer and the ocean. The design on this pad will add a sparkle of delight to your days as you embrace the spirit of the crab -- tough but delicate, strong but always moving with the motion of the ocean.