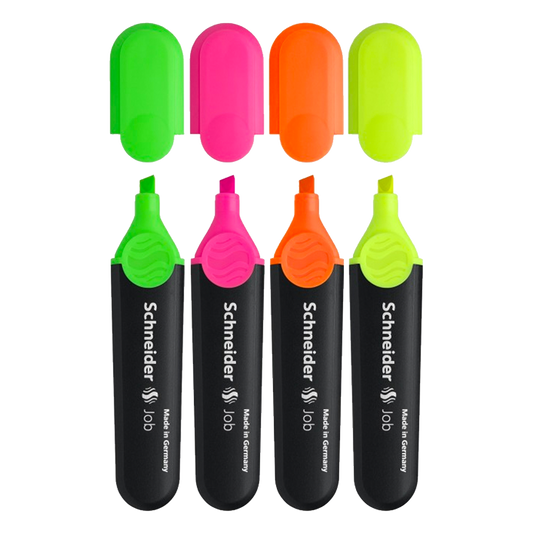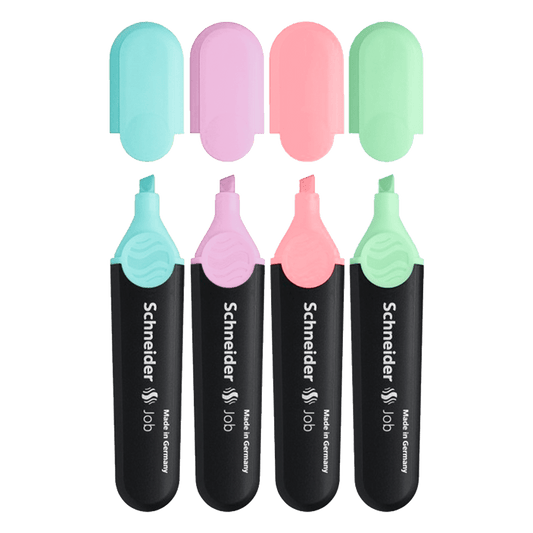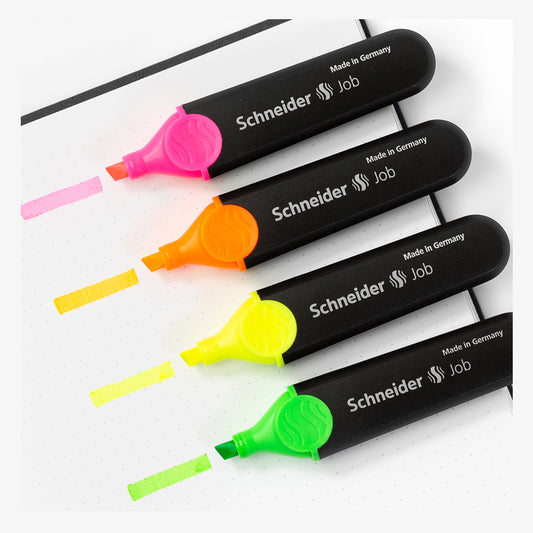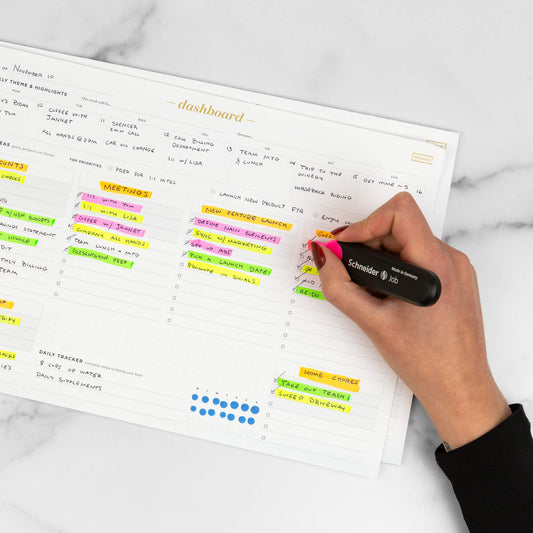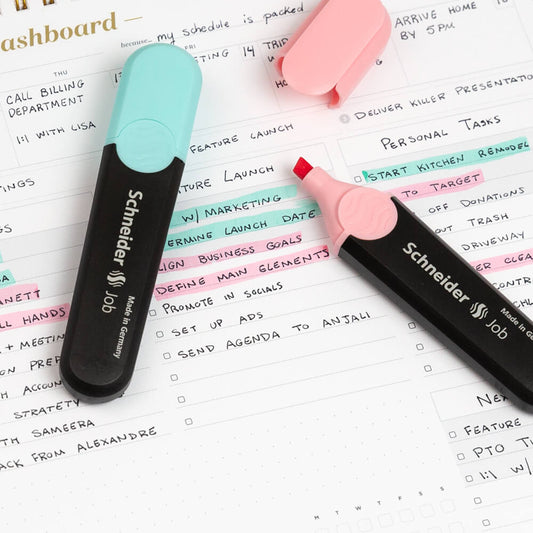 Schneider Job Highlighters 4-Pack
Description

Make your work stand out with a highlighter that's up for the job. 

The Schneider Job Highlighter set features 4 highlighter colors with a modern barrel design. The slimmer and shorter shape is perfect for sticking in your pocket or pencil case, and the chisel tip makes both thick strokes and narrow lines with ease. This product won the prestigious Red Dot Design Award. 

The perfect highlights for on-the-go! At just 4 inches in length, these wallet highlighter pack are idea for busy individuals that jump from home to office. 



Product Specs

Set of 4

Chiseled tip

Highlights 15,000 words

Made in Germany

Ergonomic grip
Why We Love It
We chose the Job Highlighters for their classic bright colors that stand out on the page, and for their modern and unique barrel shape. Whether you're highlighting textbooks, important documents, or planners, you will love the bright and saturated colors. If you love a traditional highlighter, this is the set for you.