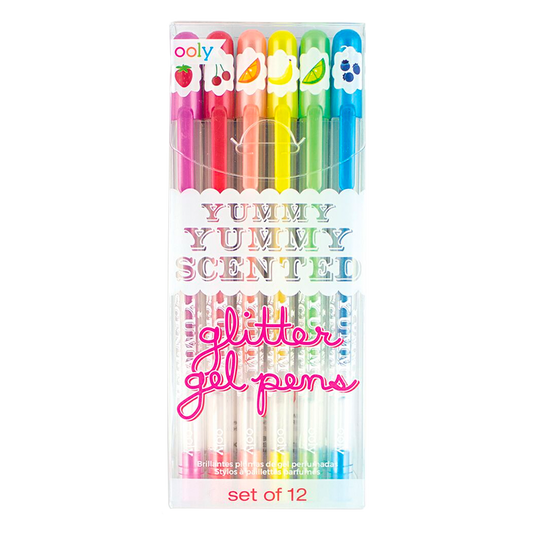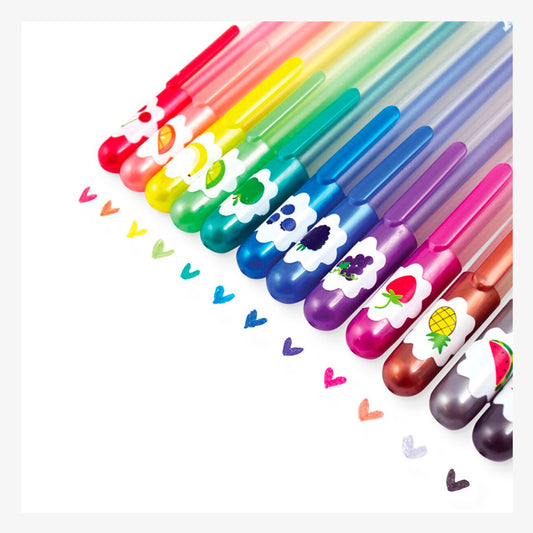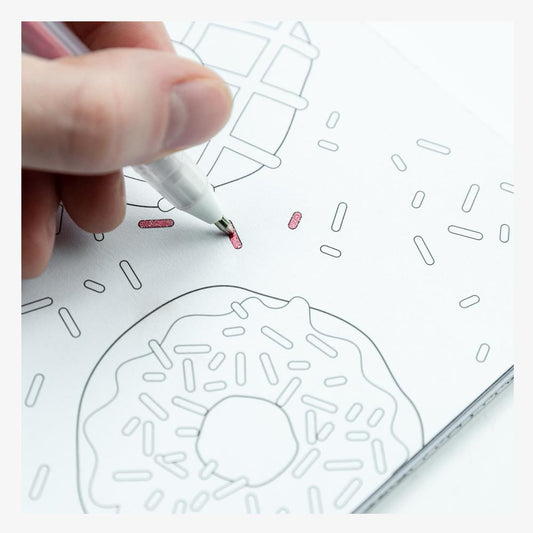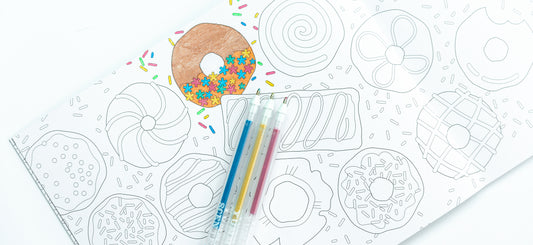 OOLY Yummy Yummy Scented Glitter Gel Pens
Just a few left. Order soon.
Description

The Yummy Yummy Scented Glitter Gel Pens are an OOLY bestseller for a reason. With a range of 12 vibrant colors and a sparkly glitter finish, these gel pens are the perfect choice for coloring books or adding a little sparkle to your writing. 

hese pens have great control, and your art will dazzle with these bright colors and super smooth ink flow. The 1.0mm bold line makes it easy to create and color, and comes in a pack of 12 fruity colors, including: purple, red, pink, yellow, silver, grey, orange, sky blue, blue, lime, green, and brass. 
Product Specs

Set of 12

Lightly scented

1.0mm point

Gel glitter ink
Why We Love It
It's no exaggeration to say we've tested dozens of gel pens in our Ink+Volt Coloring Book. These Yummy Yummy Scented Glitter Gel Pens are a huge hit with our team. Because they are not your typical strongly scented markers, you won't be overwhelmed with fragrance (which we especially appreciate). They're clog-free, super vibrant, and have the perfect sized tip for coloring fine details. We love the range of colors, and how the glitter makes everything more beautiful. The pen rolls super smoothly on the page and the gel ink leaves a diamond-like sparkle that dazzles.