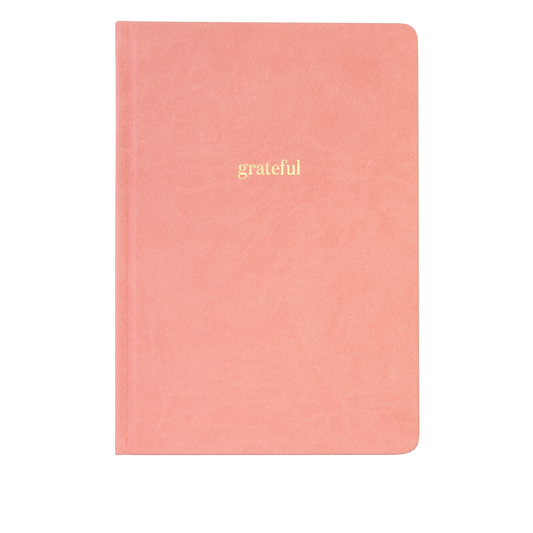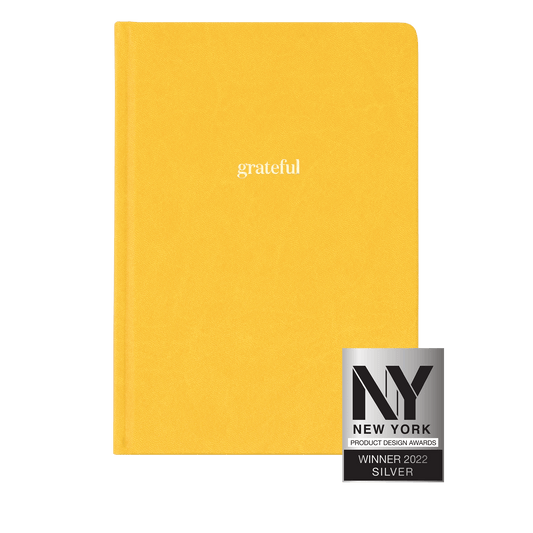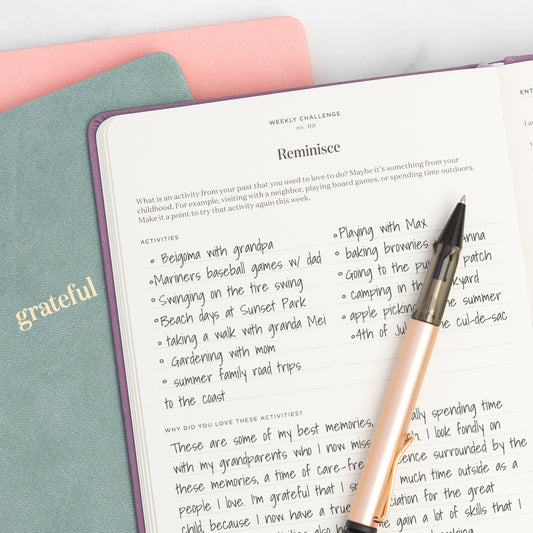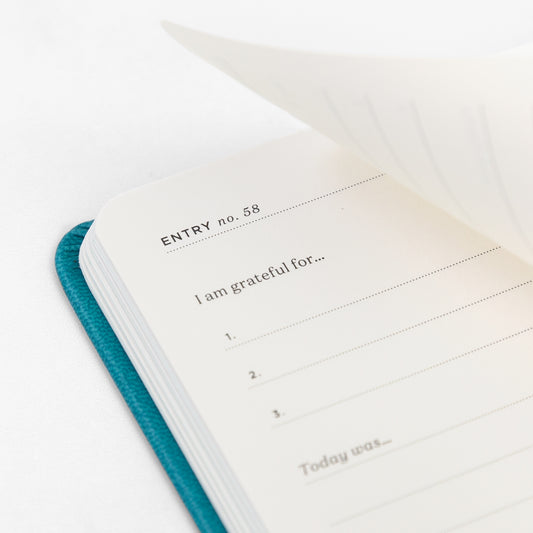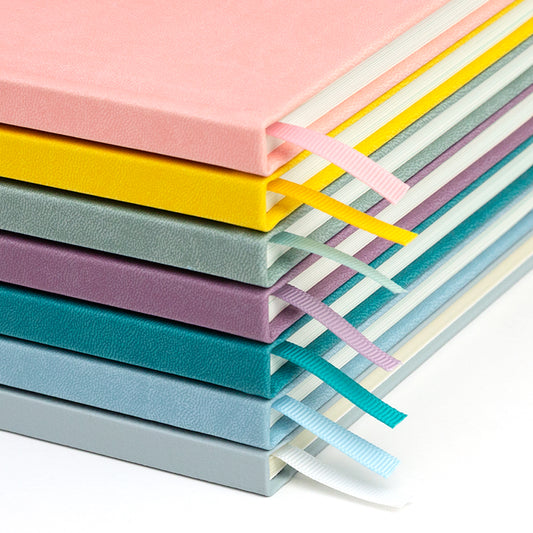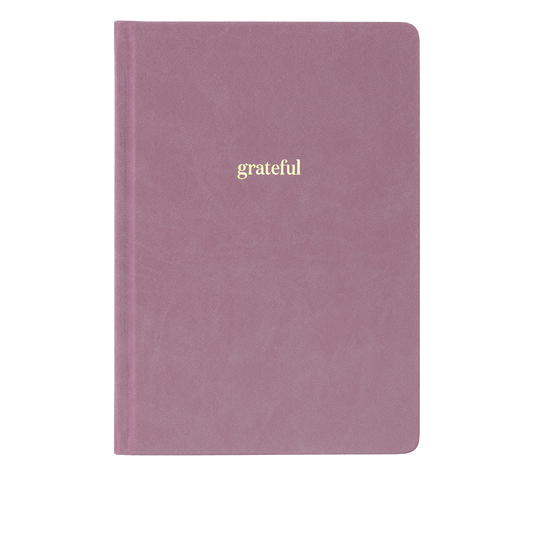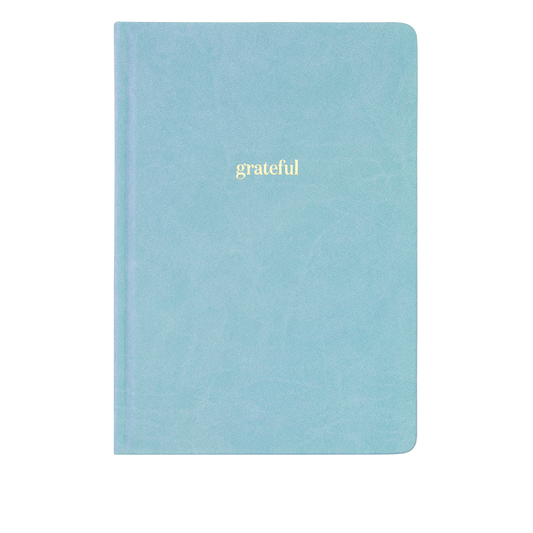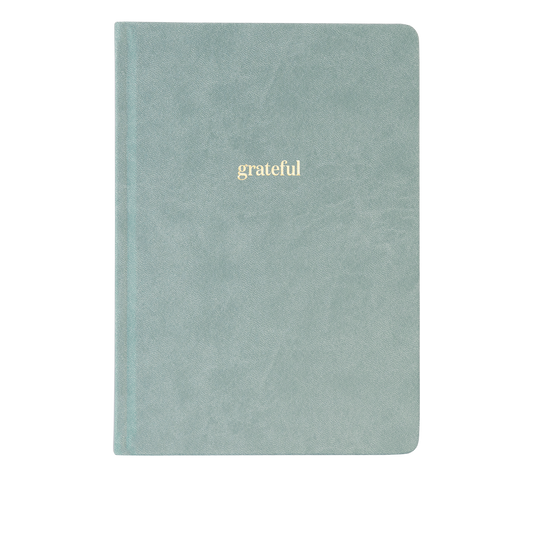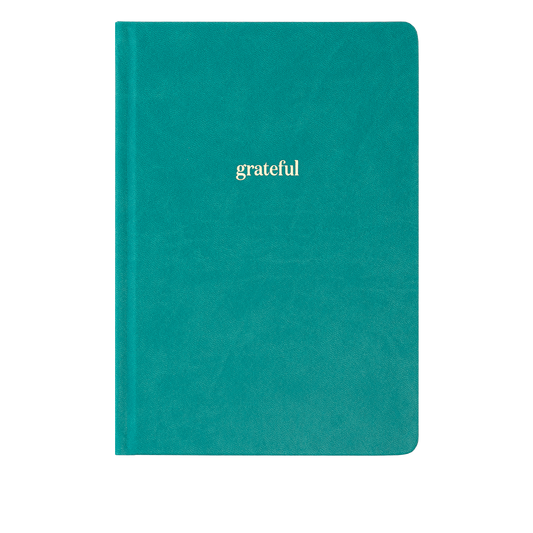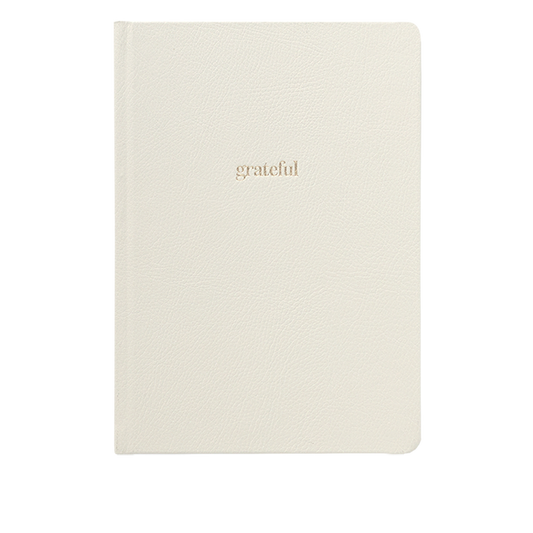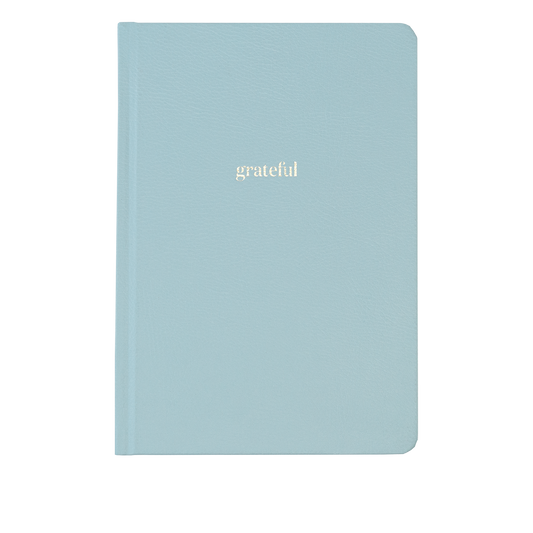 "I love these journals and now give them as gifts." —Katelyn M.
Gratitude Journal
Description

"Enjoy the little things, for one day you may look back and realize they were the big things." —Robert Brault

Cultivating a consistent gratitude practice is scientifically proven to make you happier. And it doesn't have to be challenging or time-consuming. All it takes is commitment, the right attitude, and the Ink+Volt Gratitude Journal. 

Designed to be treasured, this award-winning journal will look polished on your desk or nightstand and help serve as a daily reminder. With keepsake-like qualities, this journal will memorialize all of the small, wonderful things to be grateful for. Offered in a variety of colors and textures of faux leather grain, this journal will feel luxurious and velvety in your hand. Looking for something smooth and soft to the touch? Our newest colors offer a wonderful suede-like feel. 

This journal has 60 blank daily entries where you can record your observations and reflections, plus 10 weekly challenges to help you to enhance your gratitude practice. Inspirational quotes found throughout the journal will encourage and motivate you; by the end we hope you find more joy and happiness (and write to us to share your story!).

For a Closer Look
Preview each key layout of the journal here.
Product Specs

6" x 8 1/2"

96 pages

60 days' worth of entries

10 weekly challenges

High quality materials

One ribbon bookmark

Lay flat binding
The Story
A successful life is about more than accomplishments. Happiness and gratitude are what make all your success worthwhile. 

Our founder, Kate, started her own gratitude journey 12 years ago and still has the journals she kept all those years ago. With her work in mind, we set out to design an incredibly effective and sophisticated gratitude journal that will help you feel and spread the benefits of gratitude. 

We sampled countless books, journals, and notebooks as part of our research. We combed through articles and studied the science of positivity and gratitude. This version of our bestselling gratitude journal is the culmination of more than a year of testing and designing, customer feedback, and thousands of copies sold. We hope you love it as much as we do. 

Every detail of this journal has been carefully tested and selected. From the luxurious, tactile covers, a color selection ranging from vibrant to calm hues, to each and every activity in the journal, our team has created a journal that is not just a wonderful keepsake but an everlasting testament to the power of gratitude in your life too. Featured in The EveryGirl, Hunker, and Glamour, this journal is loved by many.

We hope you love it and that it can be one more step on your journey to the most amazing you possible.