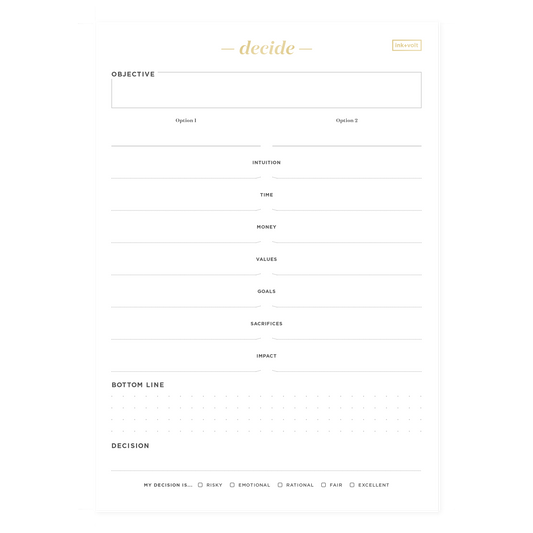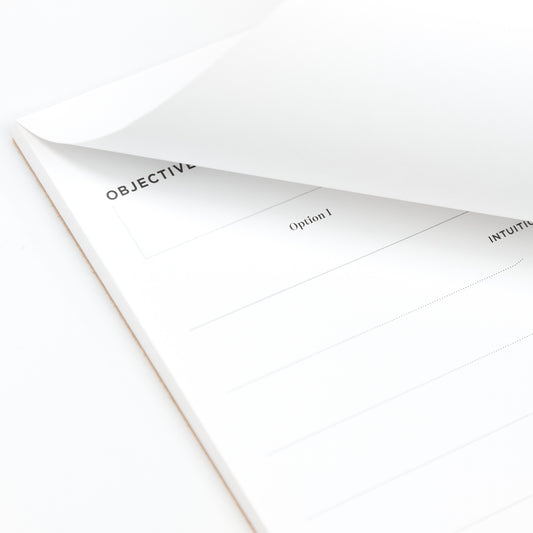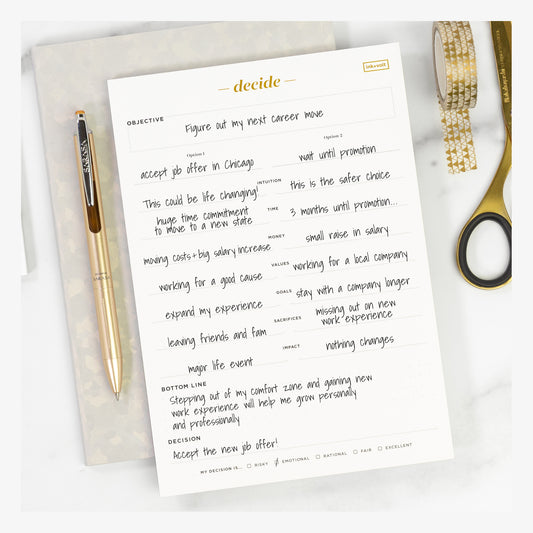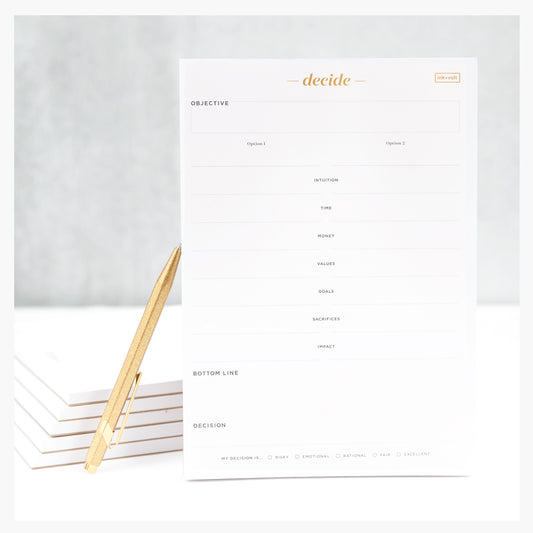 Decisions Pad
Description

Those who are successful have decision making down to a routine formula. Great decision makers are objective, self aware and decisive. They rely on their morals, use data, process input, and reflect on their inner voice. The Ink+Volt Decisions Pad will help you systematically engage the factors in front of you to enable great choices for you. 

This notepad helps you organize your thoughts, and serves as a system to guide your decision (particularly when the pros and cons aren't that clear). Because decision-making as a skill is very important to success. 

The Ink+Volt Decisions Pad features an outline focused on critical decision-making factors that help you evaluate your options. These factors include money, time, sacrifices, core values, goals, pros, and cons, impact, instincts, and input from outside sources. 

Once you get past the difficulty of making a decision, you can put your focus on the execution and overall goal of the decision. This pad is here to help you streamline the decision-making process so you can get back to the work you do best.

Proudly made in the USA.
Product Specs

5 3/4" x 8 1/2"

50 sheets

70# quality paper

Incredibly functional

Gold foil detailing

Made in USA
The Story
The Ink+Volt Decisions Pad goes beyond the simple pro/con or strength/weakness evaluation system. Most decisions in life and work are so much more complicated than that, which is why we built a pad that takes into consideration the many important factors that affect our decisions. The pad also offers space for an evaluation of your decision as extra reinforcement and encouragement that you made the right choice.