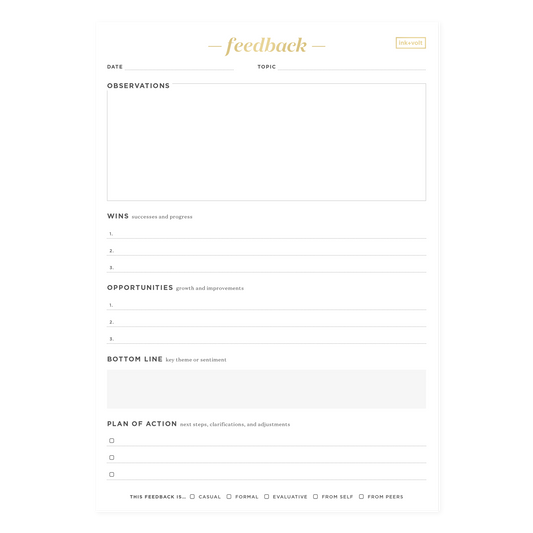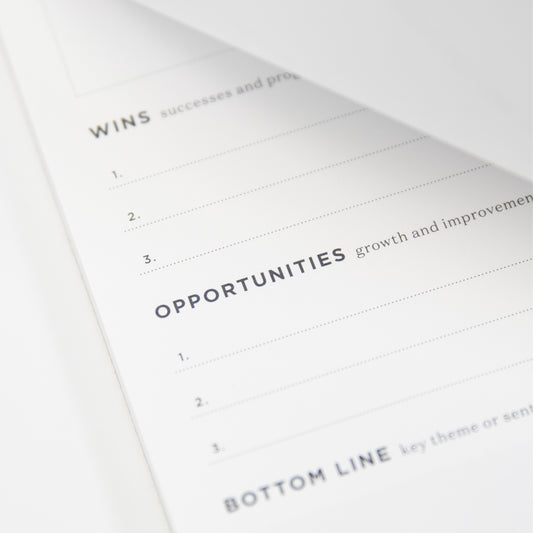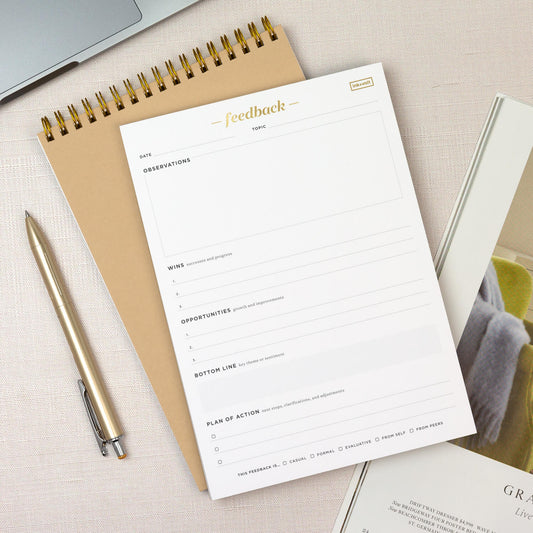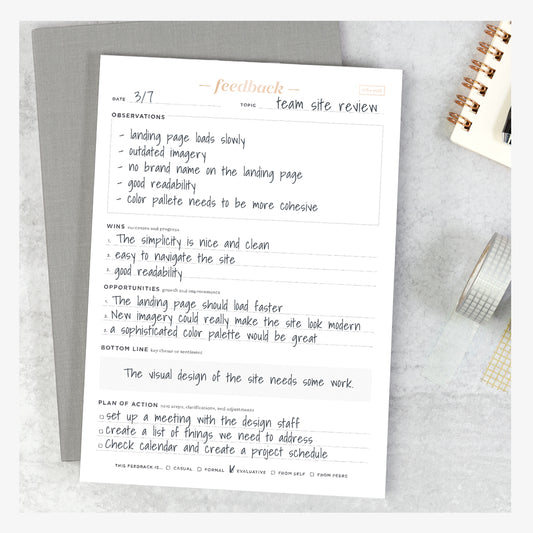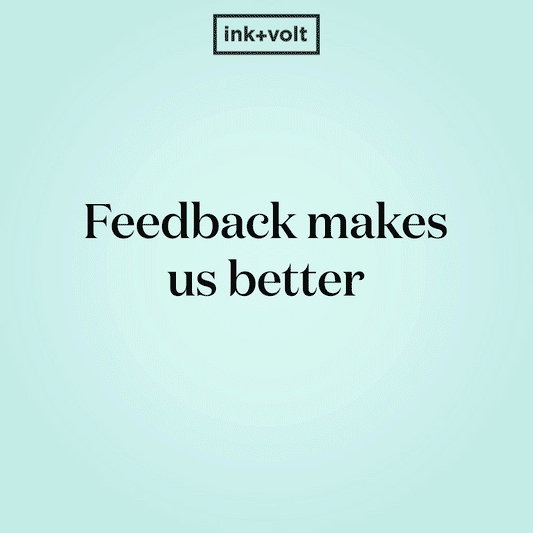 Feedback Pad
Description

Rarely do we strike gold on the first swing; it's what you learn along the way that adds up into your success. 

If you want to improve the quality of your work, build your skills, and be more successful, this Feedback Pad is the best investment you can make. The Ink+Volt Feedback Pad is specifically designed to help you organize and process all kinds of feedback because getting feedback from your manager, team members, and colleagues is hugely important in bettering yourself. 

This notepad works for a wide variety of scenarios. Take notes, reflect on the wins, and draw out opportunities and action items from critique. You can use it to give yourself feedback, receive feedback, or give feedback to a colleague or peer.  

Success cannot happen without learning. Elevate your abilities both personally and professionally with this essential notepad.

Proudly made in the USA. 
Product Specs

5 3/4" x 8 1/2"

50 sheets

70# quality paper

Incredibly functional

Gold foil detailing

Made in USA
The Story
Bill Gates once said, "We all need people who will give us feedback. That's how we improve." Even one of the world's most successful people agrees that good feedback is crucial. 

Soliciting and accepting feedback are important skills to develop. And it's not always easy – when you've worked hard on something, it can be challenging to have it under scrutiny. However, feedback is what makes us better. It's an opportunity to learn and make adjustments. This notepad is designed to help you not only organize and analyze feedback, but to encourage you to take action and gain knowledge out of the process.