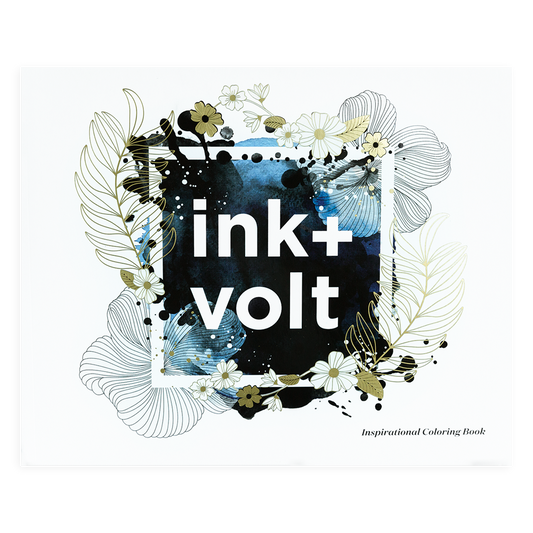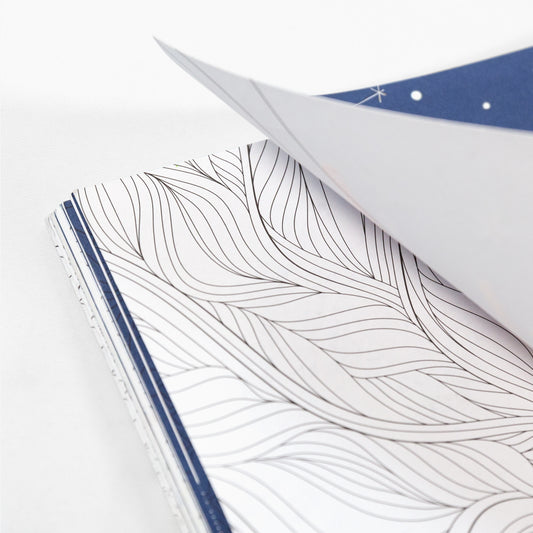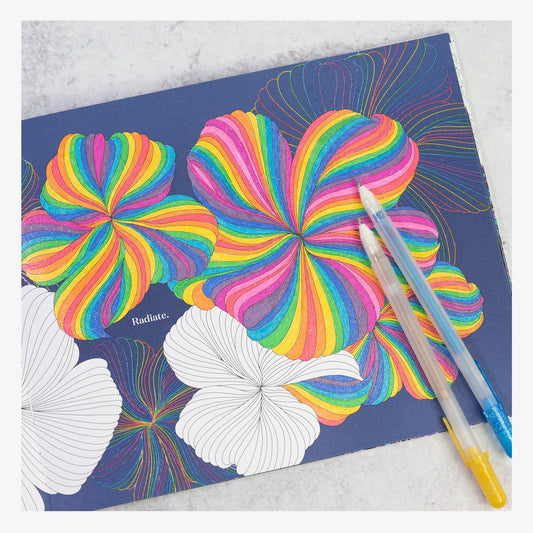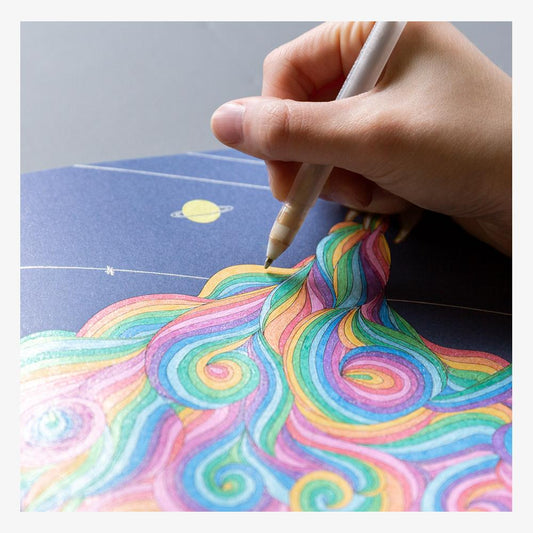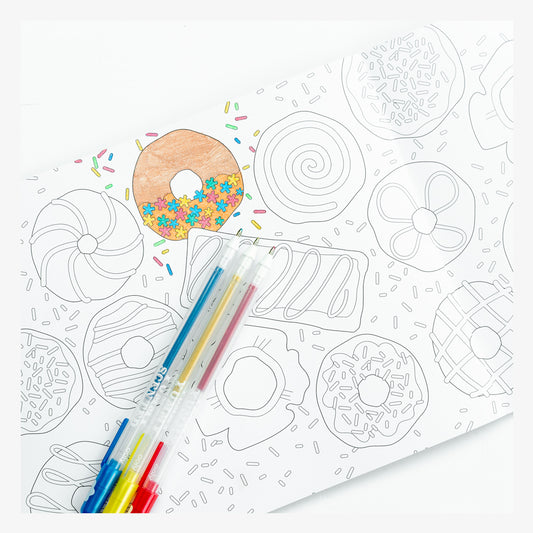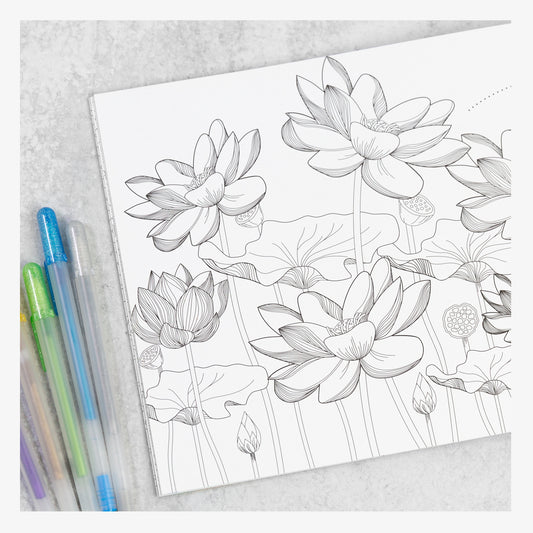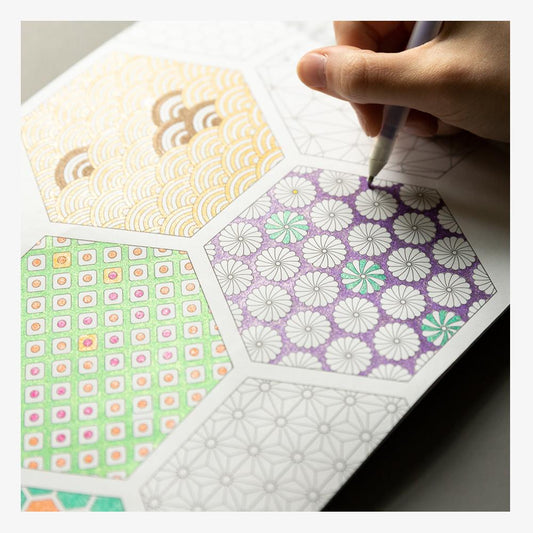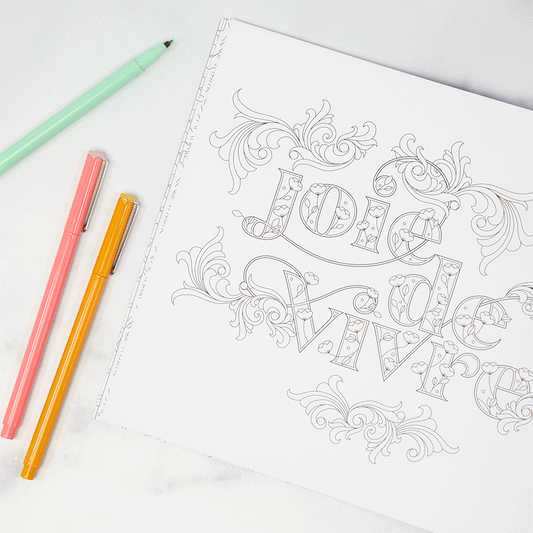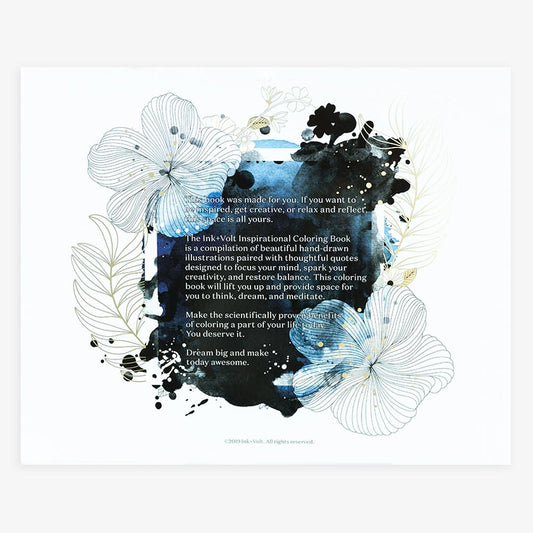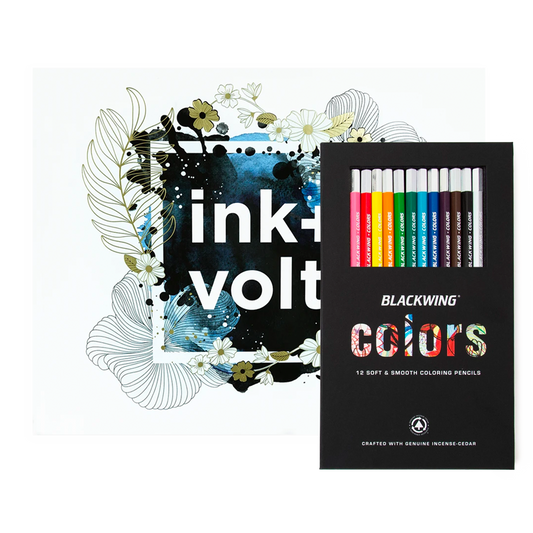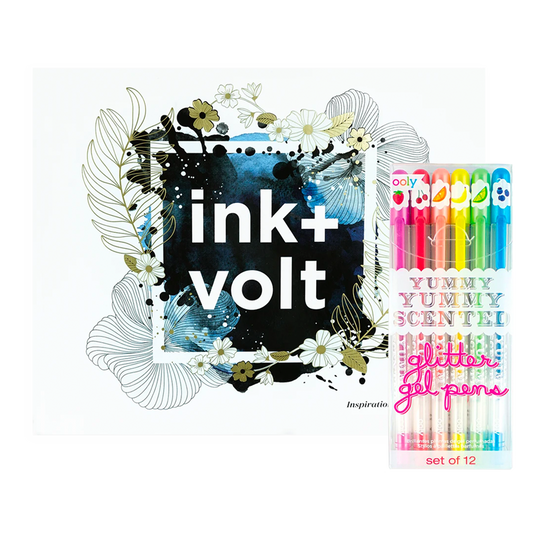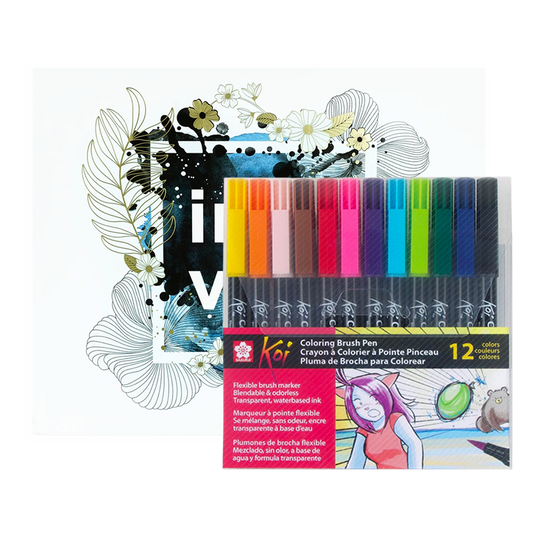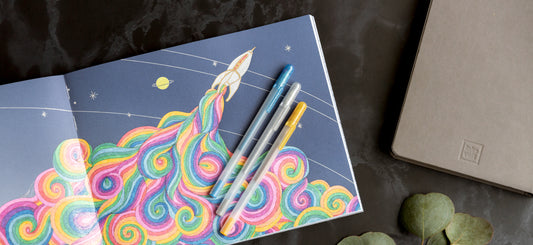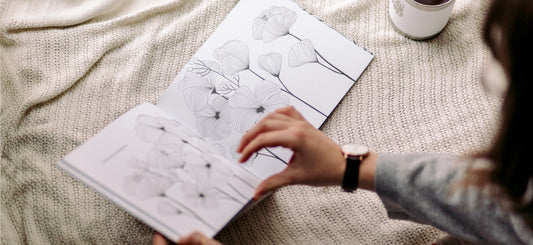 "I've been trying to color one page a day to unwind each night from work. It's been such a calming activity and has been helping me a lot while I work more on myself this year" —Gillian
Inspirational Coloring Book
Description

Escape into your own world, where you can be creative and expressive through color. Feel happier, calmer, and more focused with the Ink+Volt Inspirational Coloring Book.

Each page in this book combines an inspiring phrase with an intricate, beautiful illustration to color. The phrases are drawn from our large collection of inspiring "Volts of Wisdom," our favorite quotes and sayings we live by at Ink+Volt. Every page is meant to inspire you to live your best life and do your best work, while helping your mind unwind and your creativity grow.

Studies show that creative activities like coloring improve productivity and reduce stress. When life feels out of control, coloring can provide the satisfaction of a job well done. It can even help you organize your thinking and help you process big ideas, as a meditative practice that allows your mind to relax and recharge.

That's ultimately why we decided to make our very own coloring book. We want you to live a life that is creatively fulfilling, while helping you continue to grow to be your best self. This book comes with 22 page spreads of immersive designs that will challenge you. All of the lines and textures in the book were placed with intent, to provide depth and style to each illustration. And be sure to check out our recommended pen and pencil collection specially curated for this book.

Bundle and save when you add one of our recommended coloring sets to your coloring book! Learn more about them here: 
OOLY Yummy Yummy Scented Glitter Gel Pens
Koi Coloring Brush Pens
Blackwing Colors Pencil Set
Product Specs

10" x 8"

22 spreads of illustrations

Thick, quality paper

Lay flat binding
The Story
This is no ordinary coloring book. Like most of the products we create here at Ink+Volt, this coloring book was designed thoughtfully, carefully, and intentionally to help you live a life that brings you success and satisfaction.

Each page offers intricate lines and details, forming all sorts of shapes and patterns just waiting for your color to hit the paper and bring them to life. It wouldn't be an Ink+Volt product if we didn't attempt to inspire you along the way, which is why each illustration is paired with our most favorite inspirational sayings and mantras! 

We started as a company focused on creating products and systems to help you reach your goals and go after your dreams. And what we learned is that your personal progress is just as important as your professional progress. Everything from practicing gratitude to finding what brings you joy are also a huge part of leading a happy and successful life.

The benefits of coloring are clear: reduced stress, improved focus, heightened creativity, and even better sleep. That's why a coloring book is the perfect tool for releasing stress and tapping into your creative side. Because the right side of your brain, which helps process things like color, shapes, music, and art, is just as important as your logical, goal-oriented, and rational left side of the brain. Balance is key. Unleash creativity and calm, and make this inspiring coloring book a part of your self-care ritual.