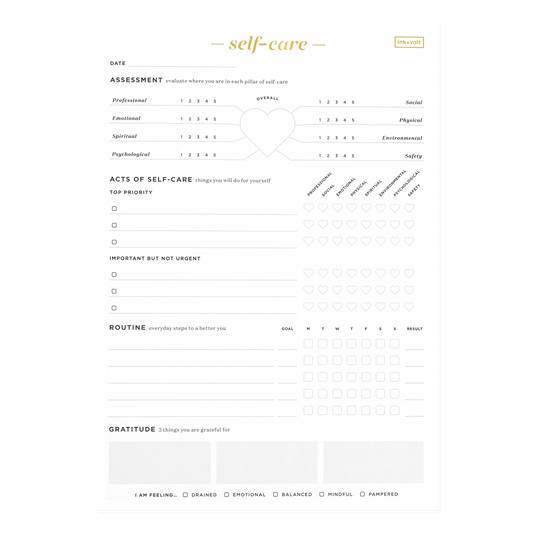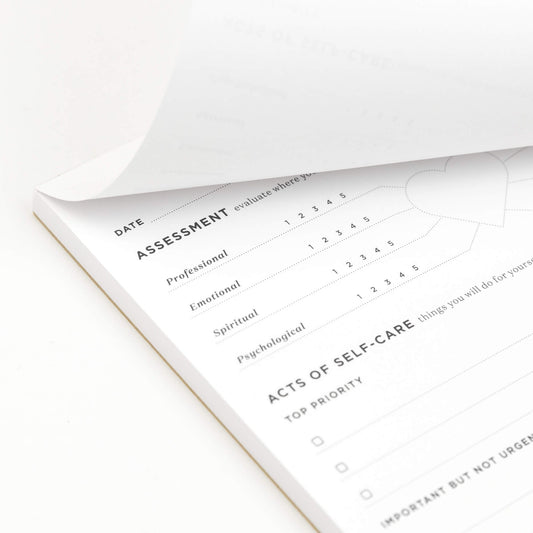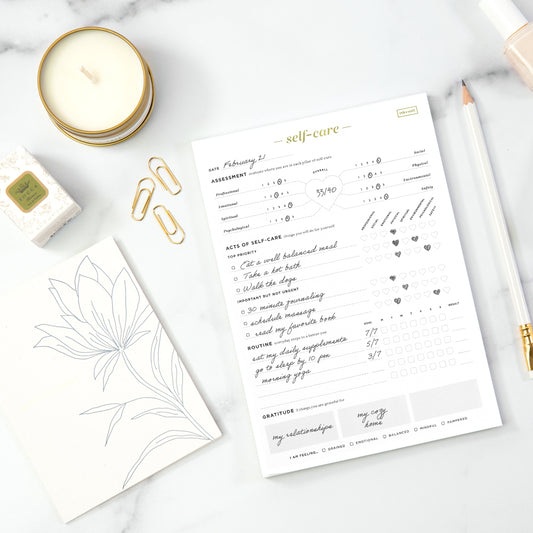 Self-Care Pad
Description

If you want to be at your best, it's important to put yourself first sometimes.


What exactly is self-care? It's simply the practice of habits or activities that contribute to your wellbeing. Acts of self-care promote overall health, including mental, emotional, and physical health, and can make you more resilient and relaxed in the face of life's challenges. With the hustle and bustle of life and responsibilities, it's easy to put your own needs on the back burner. This can result in stress, lack of focus, or total burnout. 

This notepad will help you understand your current state, define what areas need the most attention, and how to create a proactive plan for self-care. Keep track of your progress and stay motivated by coloring in the hearts. You'll find that self-care doesn't always require hours of your time every day, and if you treat self-care as an obligation like any other, there will always be time for yourself. A healthy mind and a healthy body results in your best possible self. 

Proudly made in the USA. 
Product Specs

5 3/4" x 8 1/2"

50 sheets

70# quality paper

Incredibly functional

Made in USA
The Story
We created this notepad so you can be at your best. With the everyday pressures of work and life, we all deserve time for ourselves to recharge and get back in balance. There are countless benefits to self-care, including boosted self-esteem, better stress management, good physical health, and positive feelings. When we make time for ourselves, we can start each day with focus, positivity, and greatness. Self-care should be intentional, routine, and most importantly, enjoyable. It should be dedicated time to yourself, and taking care of your body and mind.  

Be sure to check out our free self-care worksheets to get into the practice of self-care.