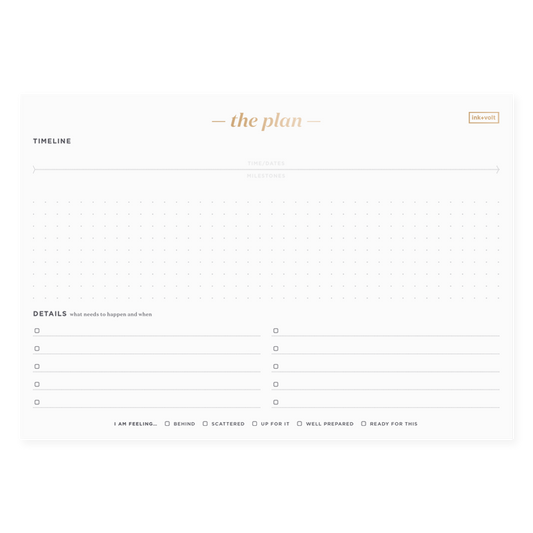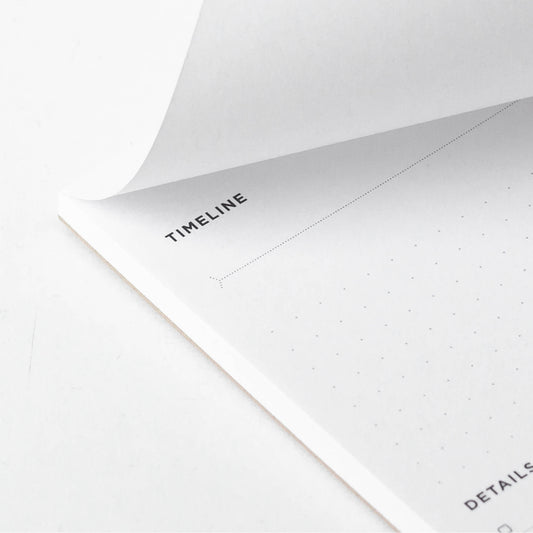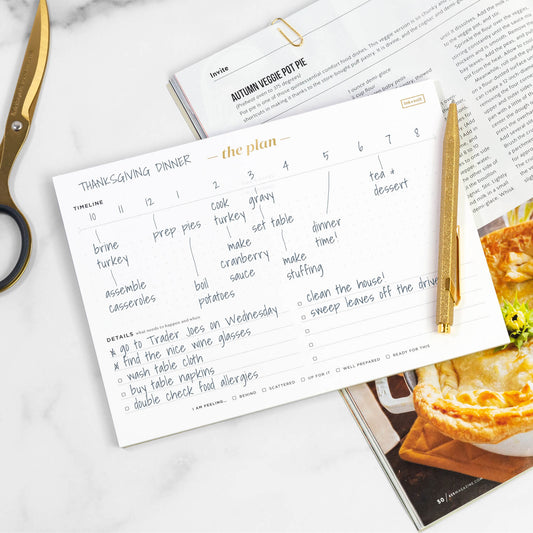 Planning Pad
Description

Whether you're planning a work project, a house project, or an event, creating a visual timeline is a great way to stay on track and organized. 

The Ink+Volt Planning Pad is the solution for times when a project management tool isn't a fit, but neither is a simple task list or a calendar. The main feature of the Ink+Volt Planning Pad is the timeline. By seeing key dates and dependencies in one view, you can set milestones and lay out the steps that need to happen along the way. 

This notepad offers plenty of flexibility. Use the timeline to map out dates for a project plan, or times for day-of planning. We left plenty of space under the timeline for crucial notes, tasks, and key milestones. 

Make the Ink+Volt Planning Pad a part of your planning process and you'll never miss a thing.

Proudly made in the USA.
Product Specs

5 3/4" x 8 1/2"

50 sheets

70# quality paper

Incredibly functional

Made in USA
The Story
Here at Ink+Volt, we love lists – there's no denying it.  But sometimes lists aren't always the best way to organize and visualize information. That's why we created the Ink+Volt Planning Pad. Making a timeline of important dates and milestones for a project or event is a great way to stay organized and on top of all the details. We tested a number of scenarios on this notepad, from projects to parties. The Planning Pad offers just the right amount of structure and flexibility for the big plan.