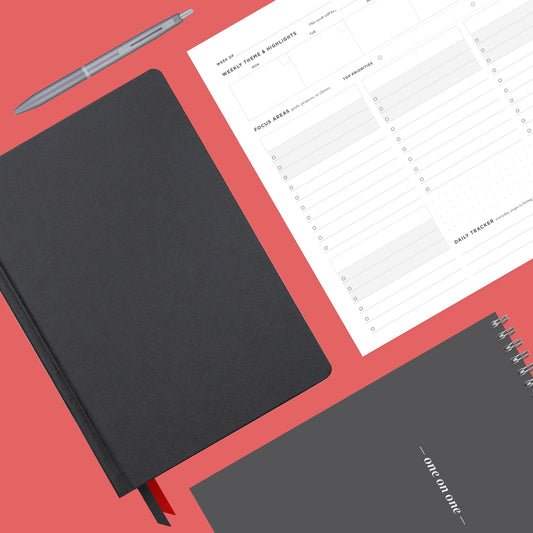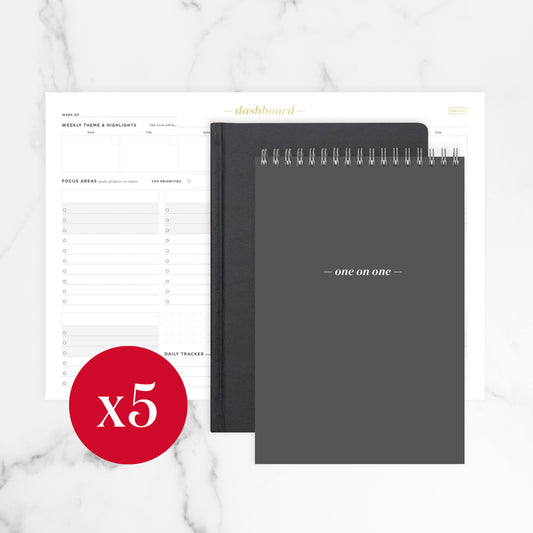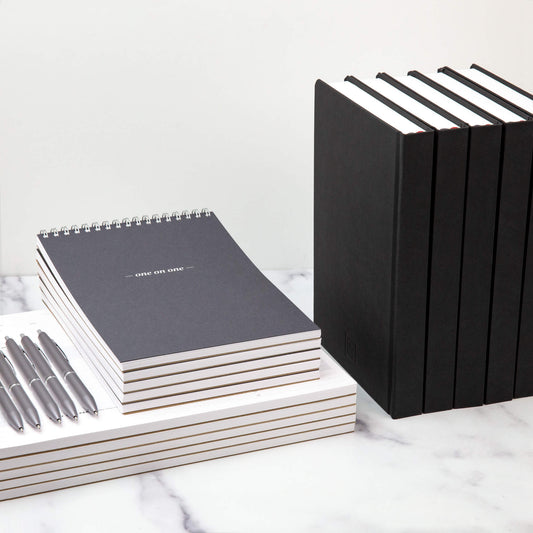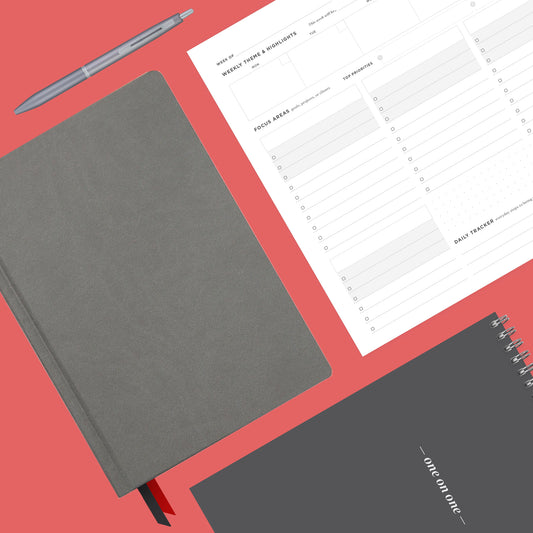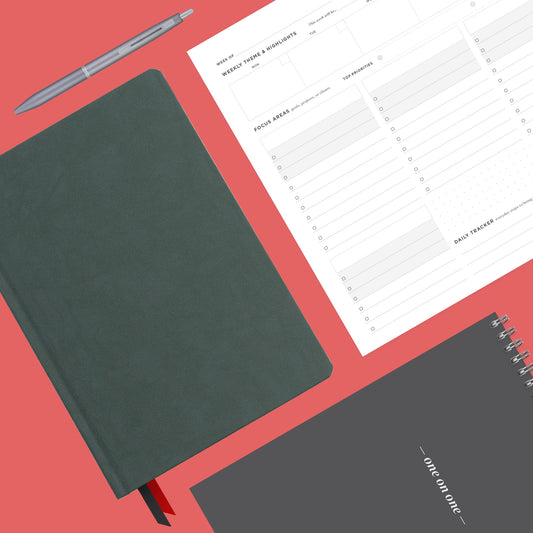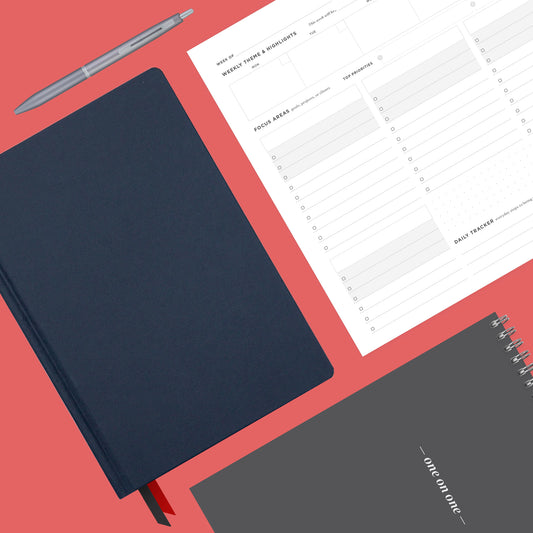 Ink+Volt Ultimate Team Manager 5-Pack
Just a few left. Order soon.
Description

Looking for a gift for your entire team? The Ink+Volt Ultimate Team Manager gift bundle is perfect for any corporate managers. Give something that's elegant, useful, and focused around their success as a person. It will show them you care! 

You will receive:

(5) Ink+Volt 2024 Goal Planners - lay out goals and track success with our bestselling planner
(5) Ink+Volt Dashboard Deskpad - our bestselling productivity tool to help organize all areas of your work
(5) Ink+Volt Spiral 1:1 Notepads - meeting notes for your regular 1:1s, essential for a strong manager-report relationship 
(5) Pilot Acroball Ballpoint Pens - because your best work needs a pen that can keep up

Valued at over $525, this gift pack is offered at a special, limited-time only price of $475. 
Why We Love It
Give them something they'll appreciate and actually use – we curated all of the essentials for those who care about their success. As a leader, you can provide them with tools they'll use professionally and personally.