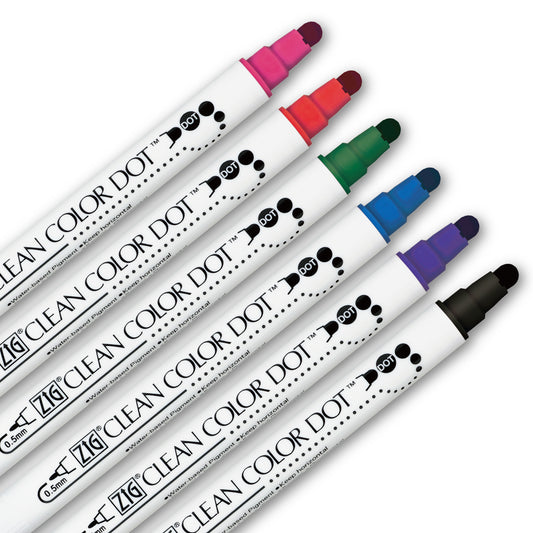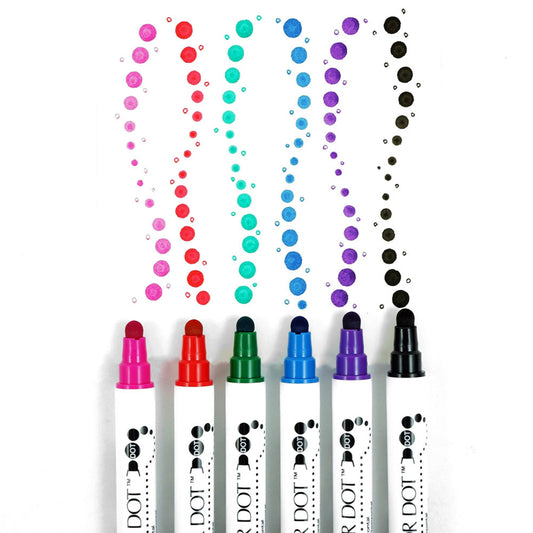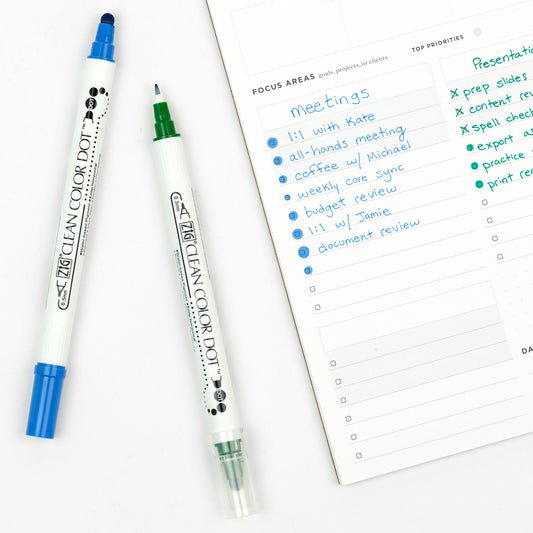 Kuretake Clean Color Dot Twin Tip - Assorted 6-Pack
Description

Bring your organizing and planning to life with these colorful, twin-tip markers.

These markers are popular among bullet journaling enthusiasts and those who do financial or schedule planning. One end features a 0.5mm fine tip, and the other has a flexible 'dot' point. By adjusting the pressure you apply when using the dot side, you can create dots in a wide range of sizes.

The unique dot side of these markers is not only great for tracking habits, goal planning, and general color-coordinating, but they are also a fun tool for decorating cards, envelopes, scrapbooks, and more. 

Set includes 6 bold colors: black, red, pink, blue, green, and violet. 
Product Specs

Set of 6

Double ended

Water-resistance and quick-drying

Made in Japan
Why We Love It
There are so many great ways to use these Clean Color Dot markers. We like to use them in our Dashboard Deskpad to color-coordinate different tasks and highlight important to-dos, and in our planners to keep track of goals and weekly planning. You'll be looking for excuses to use these!