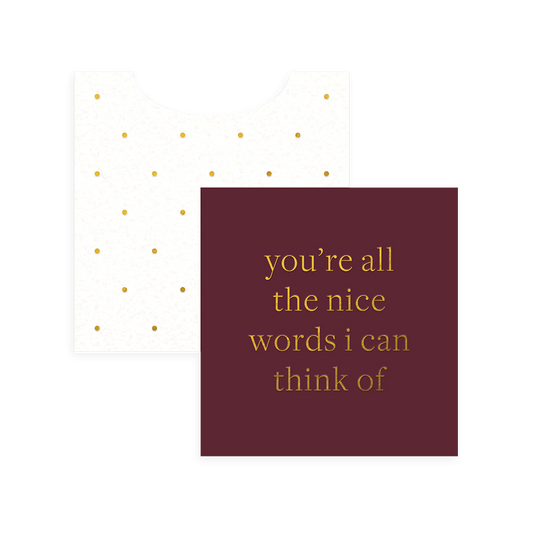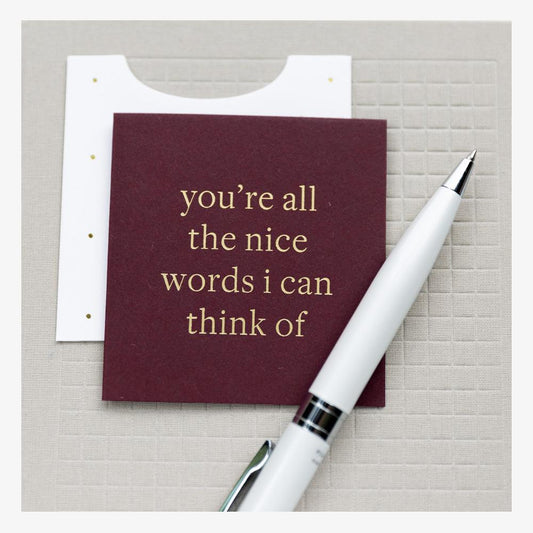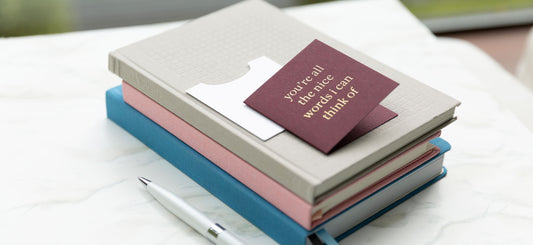 Nice Words - Mini Enclosure Card
Description

A petite but pretty note for that special someone. "You're all the nice words I can think of" – for that special someone who can't be described with just one word! The thick, rich paper and burgundy color give it a special, almost romantic vibe. Foil stamped details make it all the more special. This is best attached to a gift, hand-delivered, or tucked into a bag or pocket, as it cannot be delivered through USPS.

This card was printed on a traditional letterpress machine right here in the U.S.
Product Specs

3" x 3"

Gold foil details

Made in the USA
Why We Love It
Though this card is small, it packs a lot of heart and richness! We think it'd be wonderful as a sweet note to tuck into a bouquet of flowers, a small gift, or perhaps on its own–just because.