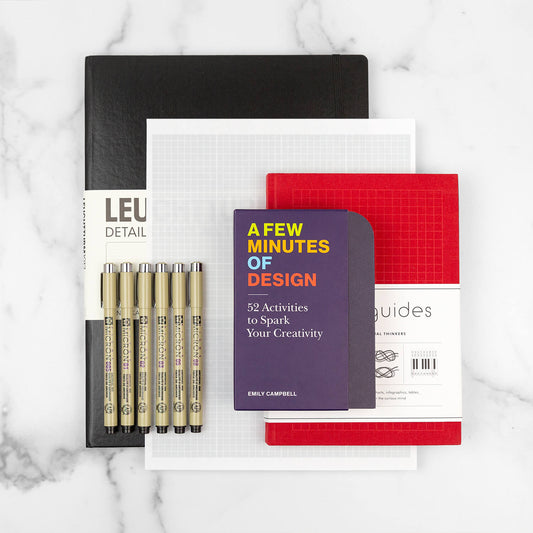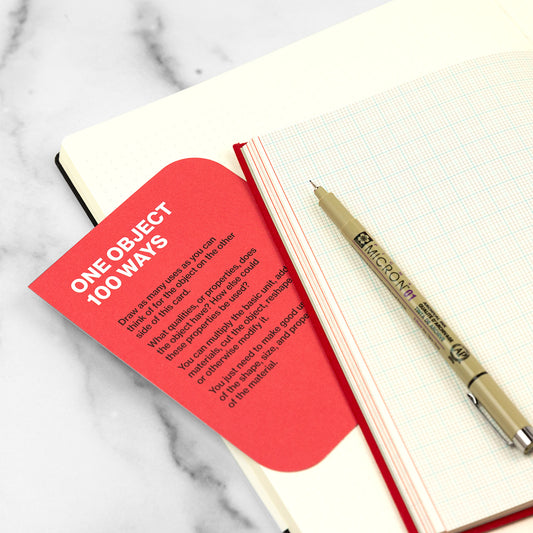 The Design Mind - Gift Set
Just a few left. Order soon.
Description

The perfect gift bundle for the right-brained thinker in your life. For the creatively inclined, the visual thinkers, and the great problem solvers, this Design Mind Gift Set packs our best goods. Perfect for designers, engineers, and creative professionals. 

This set includes: 


(1) Leuchtturm1917 Master Slim Notebook - this extra large format is great for mapping out ideas, sketching, and outlining
(1) Grids and Guides Notebook - features 8 unique page layouts perfect for visual thinkers
(1) A Few Minutes of Design - a card deck featuring 52 unique ideas to spark your creativity and get the juices flowing
(1) Pigma Micron Pens - set of 6 black Pigma pens with varying line widths; perfect for light sketching, making tables, charts, and diagrams
(1) Mind Map Patterns Digital Worksheet - this set of printable sheets has 5 unique patterns to accompany your creative process (*delivered digitally to your email*)

Valued at $93, you can get this limited-time gift set for only $84. 
Why We Love It
We love beautifully designed tools, and this bundle is packed full of them. Inspire the creative person in your life with this powerful bundle that will spark their inspiration when they open it up - and long after too.