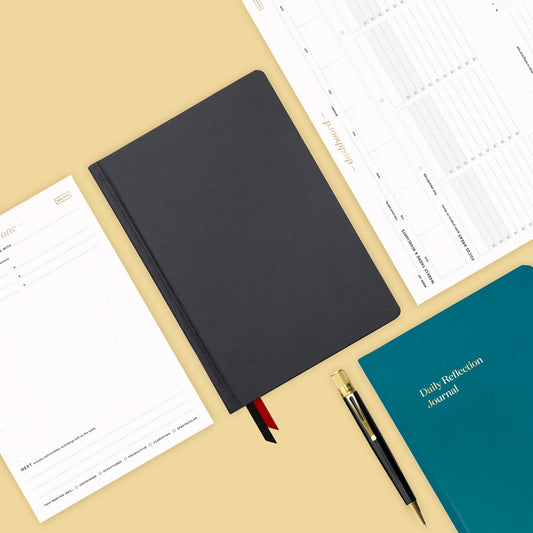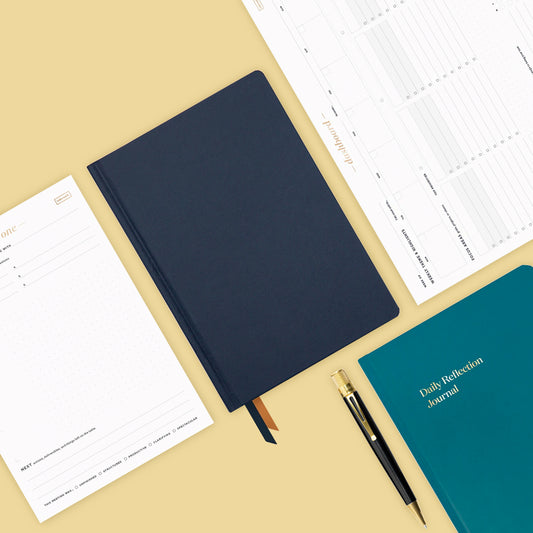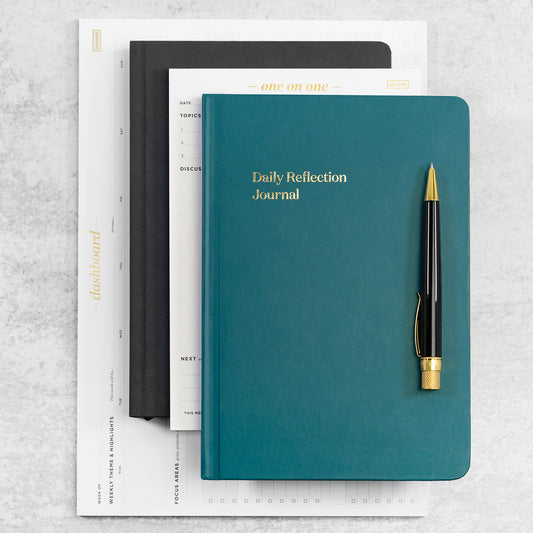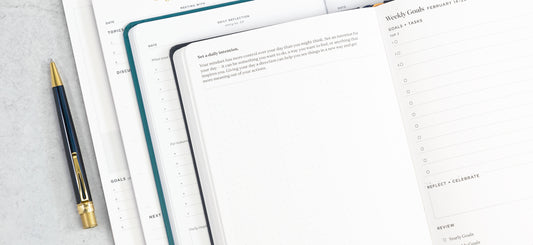 The Ink+Volt Success Suite
Description

If you're serious about success and ready to take yourself to the next level, this Success Suite was made for you.

Setting goals, making progress, and focusing on growth are key elements of success. While you may not move mountains every day, your daily consistency is what makes your dreams come alive. The Ink+Volt Success Suite features five game-changing products that, when used together, are your recipe for success.

This set of five includes:

(1) Ink+Volt 2023 Goal Planner- set big goals for 2023 and break them down each month and week
(1) Ink+Volt Daily Reflection Journal - improve your performance through daily reflection and action
(1) Ink+Volt Dashboard Deskpad - manage everything on your plate with strategically compartmentalized planning
(1) Ink+Volt 1:1 Pad  - get more out of your regular check-ins
(1) Retro Tornado Rollerball Pen - the pen that goes everywhere you go 

Valued at over $130, you can get this limited-time suite for only $112. 

The Story
We know you are a superstar. That's why we hand-picked this incredible suite for you, full of our most effective products, so you can reach your highest level. See just how amazing you can be when you have all the right tools and the right attitude.