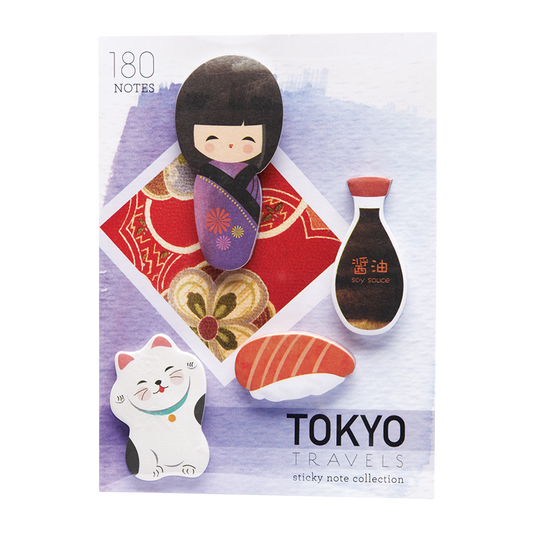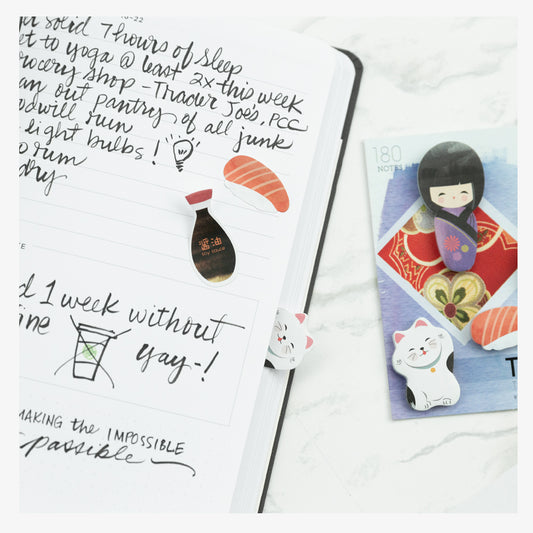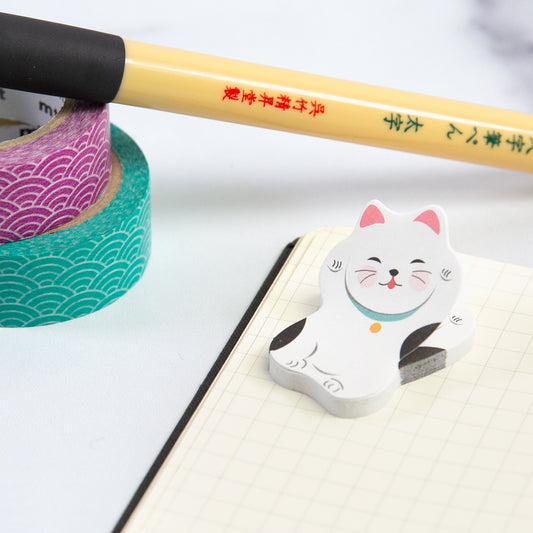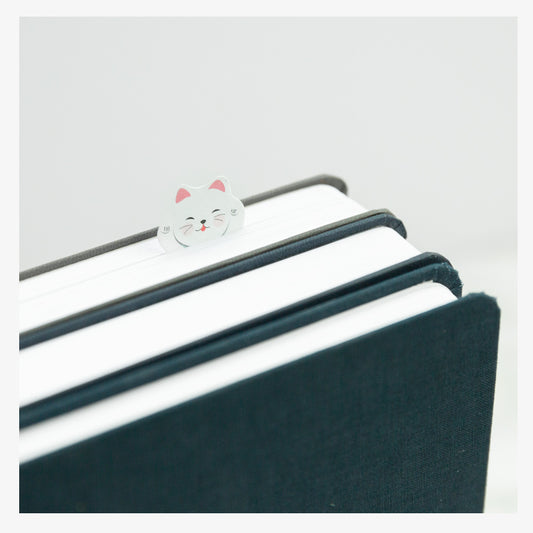 Wanderlust: Tokyo Travels Sticky Notes
Description

Dive into the wonders of Tokyo — a busy metropolis that's rich in culture — with these delightful sticky notes. 

These unique sticky notes are inspired by the bustling city of Tokyo, Japan. They are charming reminders of the bustling city, featuring a traditional Kokeshi doll, soy sauce, a lucky cat, and sushi. Perfect as a bookmark, in a scrapbook, or stuck in your planner for some Japanese flair. 
Product Specs

180 sticky notes

Gentle adhesive
Why We Love It
Wanderlust: a strong desire to travel. Taking trips and exploring new corners of the world is one of our favorite things to plan for. Get inspired for your next adventure — and show off your love for sushi — with these Tokyo-themed sticky notes. Dress up your planner, write quick reminders, and brighten up your workspace with these charming little notes.