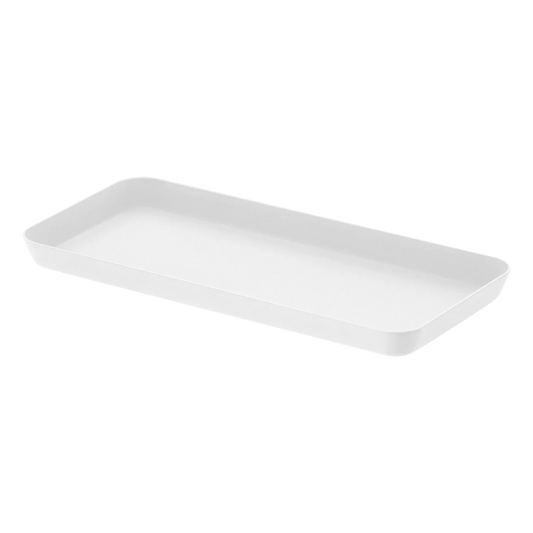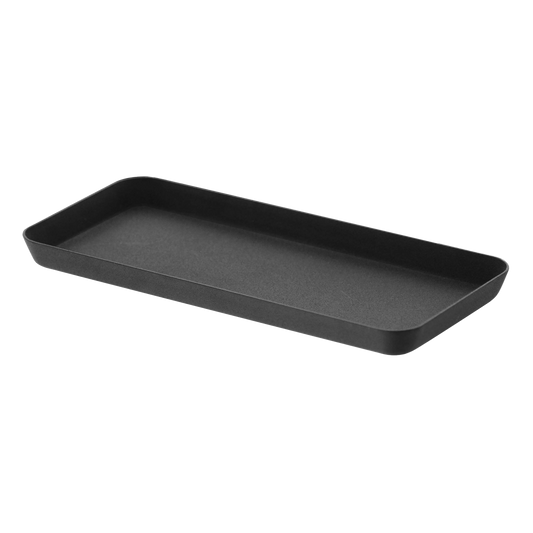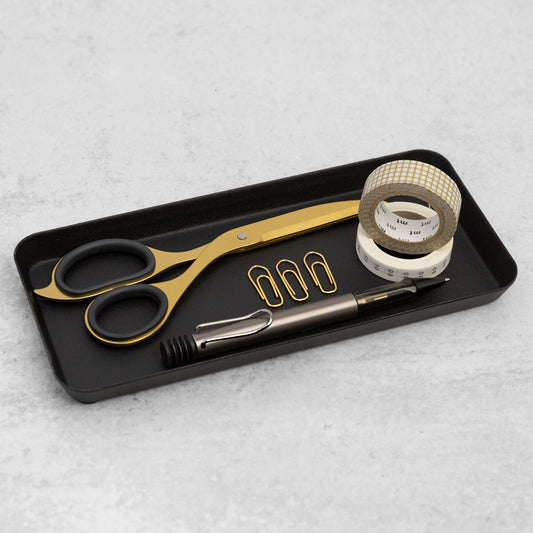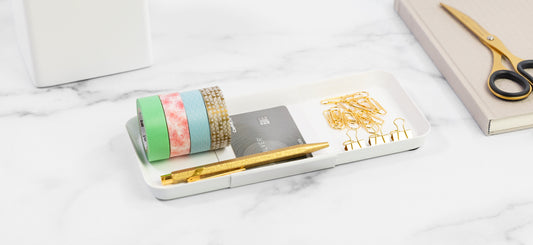 Yamazaki Metal Desk Tray
Description

Clear your desk of clutter once and for all. 

It can be as easy as adding a simple tray to house all of your odds and ends, accessories, and anything else causing clutter on your desk. This Yamazaki Metal Desk Tray is great for items like glasses, keys, loose change, sticky notes, watches, lip balm, and anything else you want within reach but out of the way. The weighty brushed metal is high quality and holds up to scuffs and scratches. 

Choose white for a bright, airy look, or black for a modern, sleek appeal.
Product Specs

3.9" x 8.7"

Steel material

Designed in Japan
Why We Love It
You'd be surprised how something as simple as this tray can make such a big difference. It also offers incredible flexibility–it can be used not only on your desk, but in other areas of your home like the entryway, bathroom, nightstand, and more. For the complete look, shop the entire Yamazaki line.