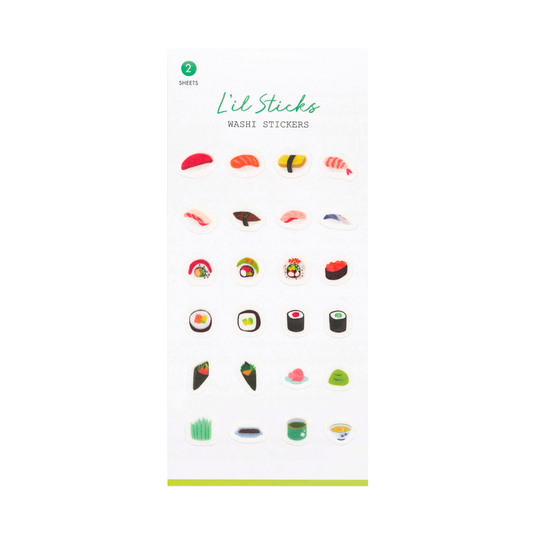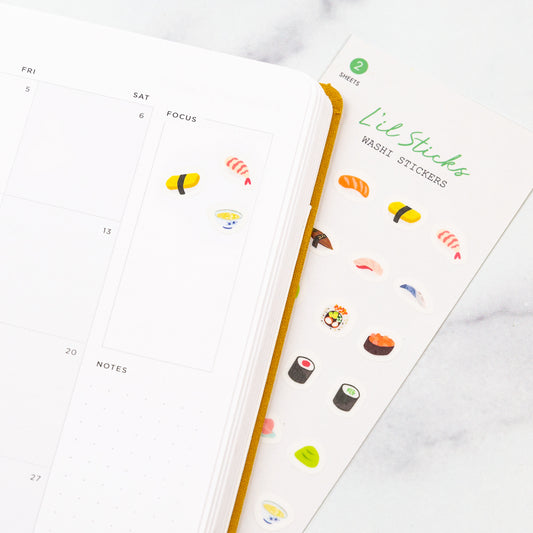 L'il Sticks Washi Stickers - Sushi
Just a few left. Order soon.
Description

Add a little flair to your planners, notebooks, calendars, cards, and more with these petite washi sticker sets. 


Vibrant colors and fun designs make your work that much more exciting. This "sushi" themed set, featuring tasty rolls, nigiri, and other sushi favorites, might make you hungry, but they will certainly put a smile on your face! Made of washi paper material, these stickers are super thin and easy to use. 

Each set has 2 sheets of stickers.

Product Specs

2 3/4" x 6"

2 sheets

Washi material
The Story
An incredibly fun design for bullet journaling and weekly planning. We especially love the paper-thin material. Gift to your sushi-loving friend, or grab a set for your planner.