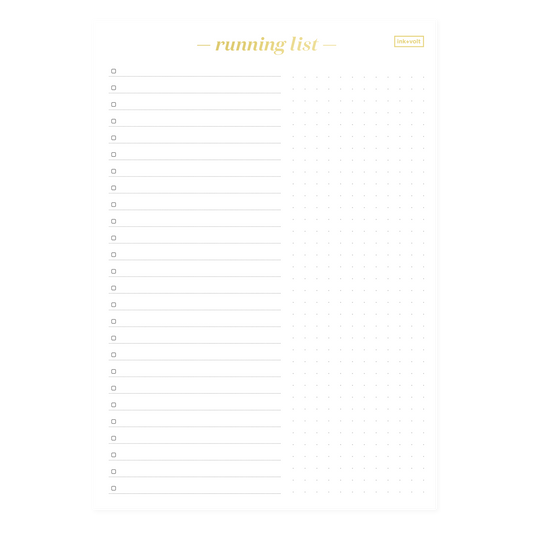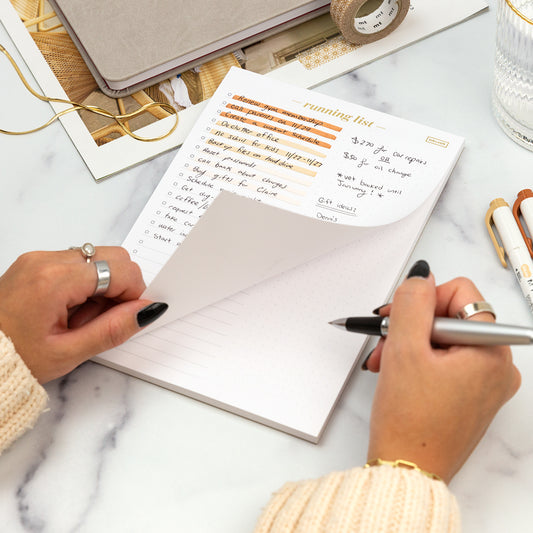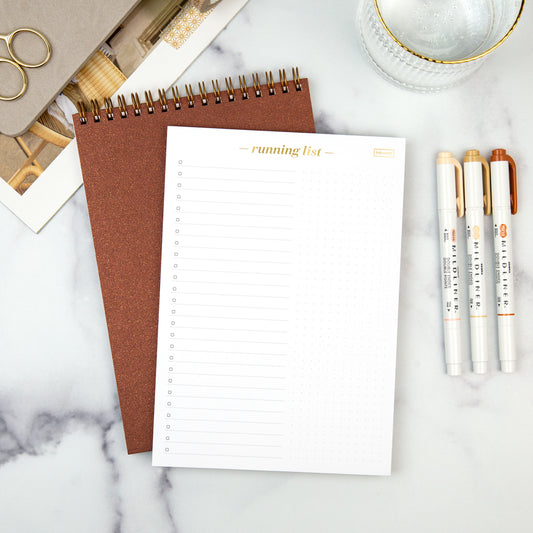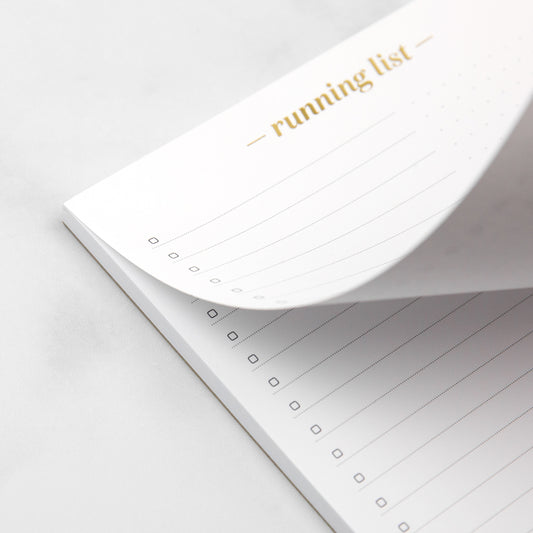 Running List Pad
Description

 If your to-do list never seems to end, this notepad is for you. 

The Running List Pad is your streamlined to-do list, great for anyone who values at-a-glance task management. Simply put, it's all of your tasks in one place.

With plenty of checkboxes (26 to be exact!) and plenty of space for notes, this pad is perfect for gathering all of your to-dos as they come up. Say goodbye to rogue sticky notes and scribbles on scrap paper. By consolidating all of your tasks in one place, you'll not only have a better sense of what needs to get done, but you'll feel incentivized to start checking them off your list. 

Proudly made in the USA. 
Product Specs

5 3/4" x 8 1/2"

50 sheets

70# quality paper

Incredibly functional

Made in USA
The Story
There's no better feeling than checking off all your to-dos! The Running List Pad is checkbox heaven. It's a must-have on our desk to house every little task so nothing gets left behind or forgotten.