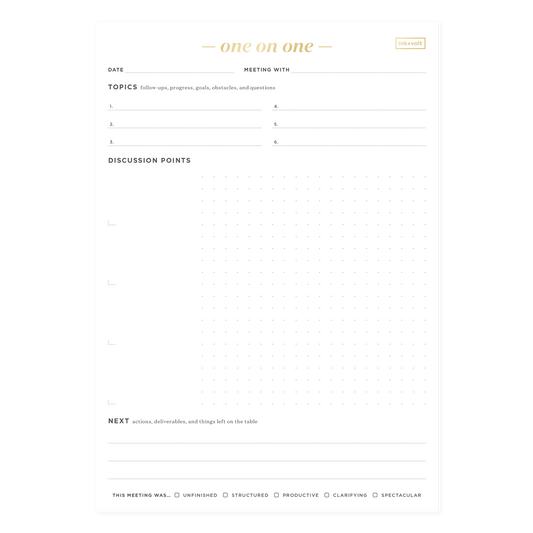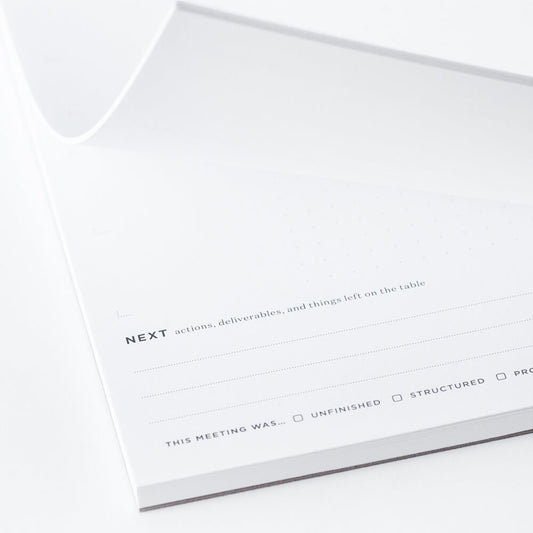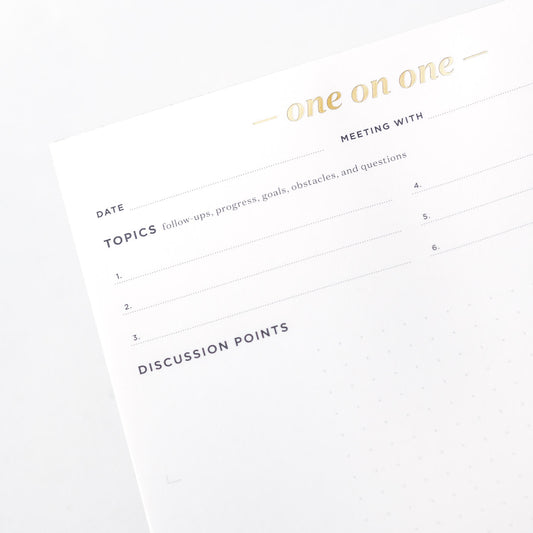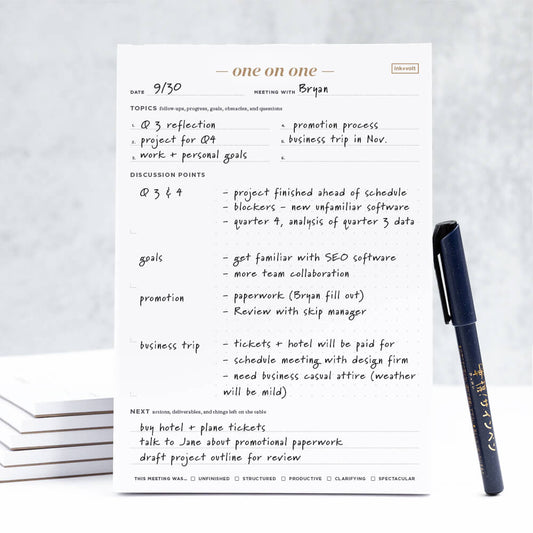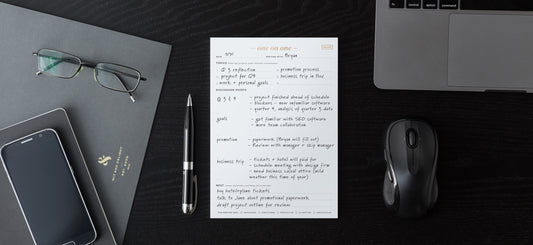 "This pad is invaluable at keeping the notes organized and easy to refer back to from meeting to meeting." —Bethany C.
One On One Pad
Description

There are lots of reasons to prioritize good 1:1 meetings – like increased employee retention, engagement, rapport, and productivity – so we designed a tool specifically to help you maximize these check-ins. 

The Ink+Volt 1:1 Pad offers a strong but simple note-taking structure that will improve the effectiveness and efficiency of your regular check-ins. Each person will walk out of the meeting feeling like they got a lot of value from it. 

Use the Topics section to determine what will be discussed and set expectations beforehand. Record your discussion notes on the pad, as opposed to on a computer – studies show that taking notes by hand aids in memory retention and better comprehension. Finally, you'll outline the next steps to ensure that everyone involved will remember action items and topics to follow up on next time. 
Product Specs

5 3/4" x 8 1/2"

50 sheets

70# quality paper

Gold foil detailing

Made in USA
The Story
Time is valuable. That's why, in true Ink+Volt fashion, we stopped and thought about what kind of tools in the workplace will help you be more productive and successful. We know that meetings are a huge part of that–especially meetings with your employees or your boss. But it's up to you to make the most of that meeting time and come prepared.