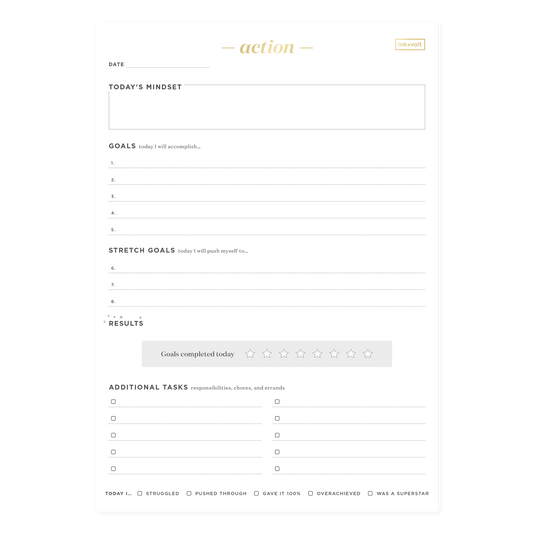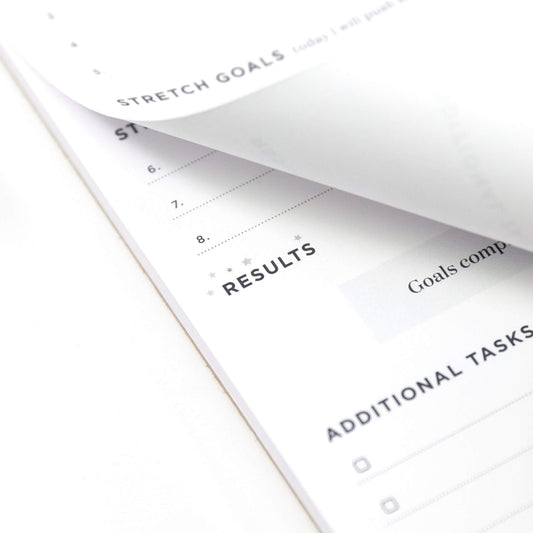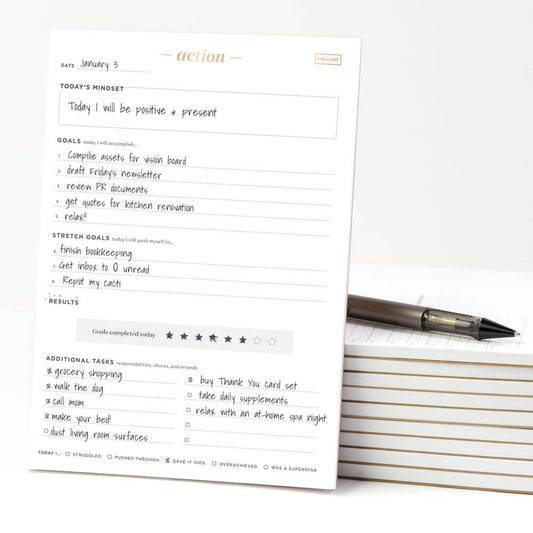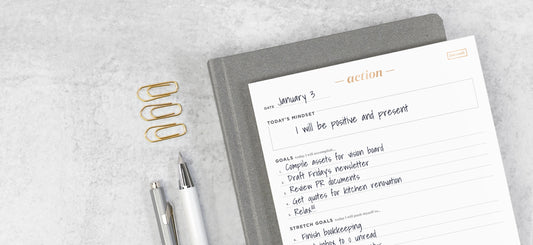 Action Pad
Description

Every day is a new opportunity to take action and be a star.

The Ink+Volt Action Pad is a goal-oriented to-do list that will help you focus on what's really important – achieving your goals, no matter how big or small, each and every day. It's what you do each day that moves you closer to the big picture.  

Start each day with a positive mindset, whether it's an affirmation, quote, or theme – this will power you through the day. List your most important, top-priority goals and to-dos, followed by some stretch goals to encourage you to go above and beyond. This pad also has space for you to list the tasks, chores, and errands you might have throughout the day that aren't to be forgotten. 

The best, most delightful feature of this pad is the star rating you get to complete at the end of the day. Reward yourself for a job well done! 

With this pad, you get to practice setting goals and get more done each day. Take action, and enjoy your success.

Proudly made in the USA. 
Product Specs

5 3/4" x 8 1/2"

50 sheets

70# quality paper

Inspiring and functional

Made in USA
The Story
As American writer Robert Collier once said, "Success is the sum of small efforts, repeated day in and day out."

Every day is a chance to wake up and be a superhero. We created the Action Pad to encourage you to go make consistent progress on your goals every single day. No matter what your goals are, one thing is for sure: breaking down your goals into manageable pieces is crucial, and that's exactly what this notepad helps you do. Plus, you'll love being able to set a daily mindset and reward yourself with the star-rating system at the end of the day.