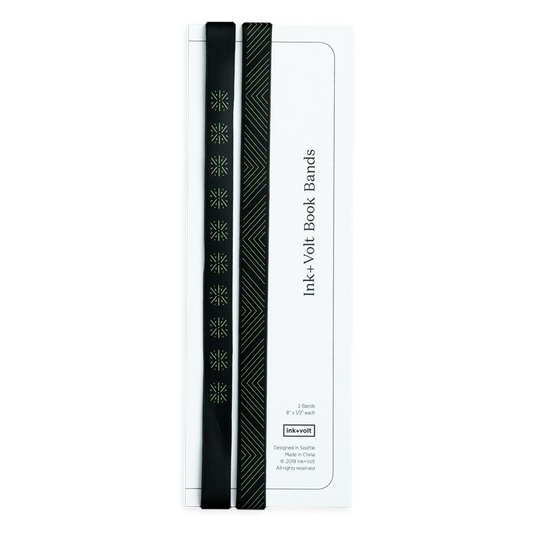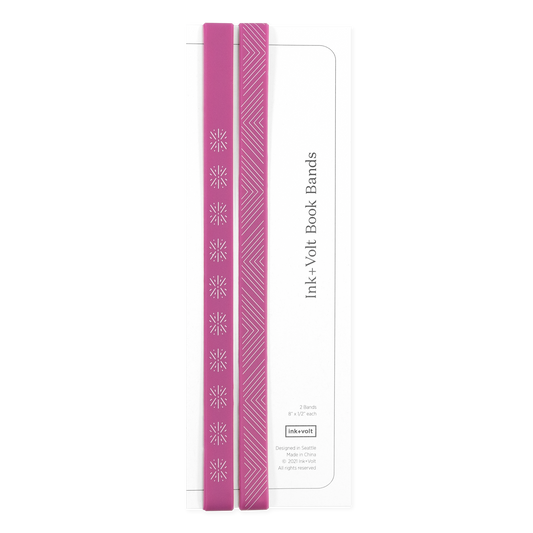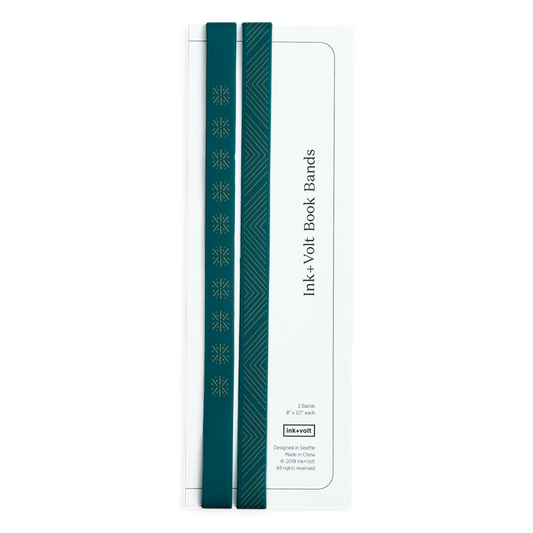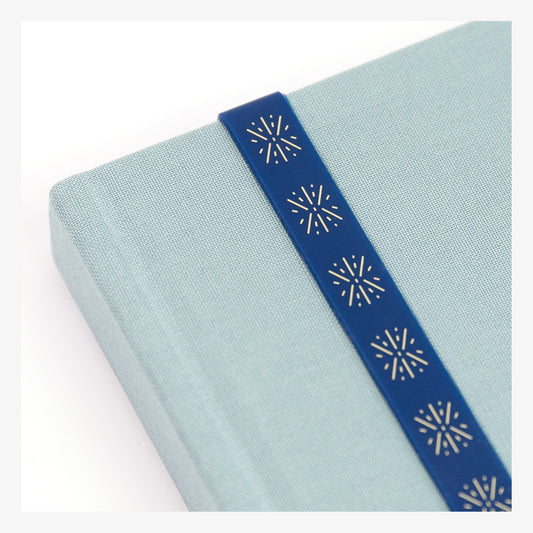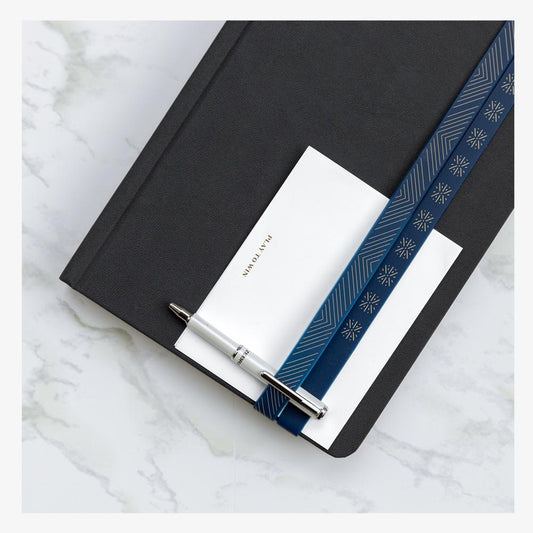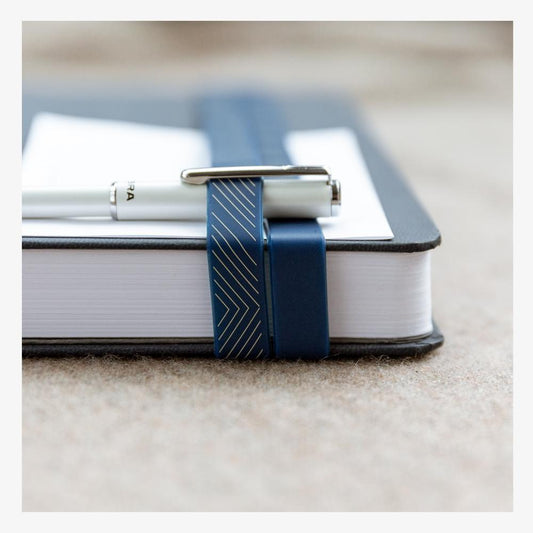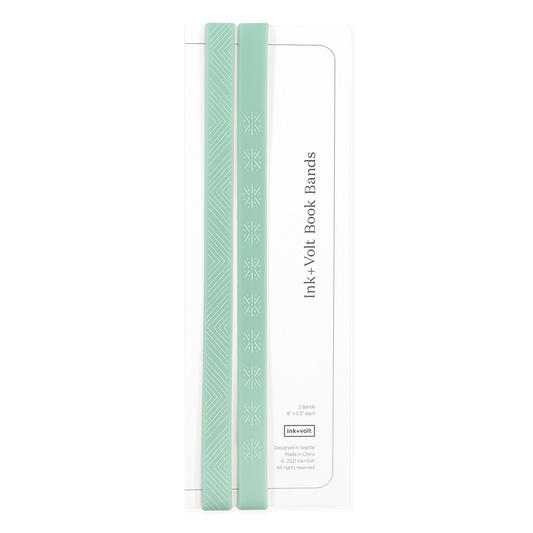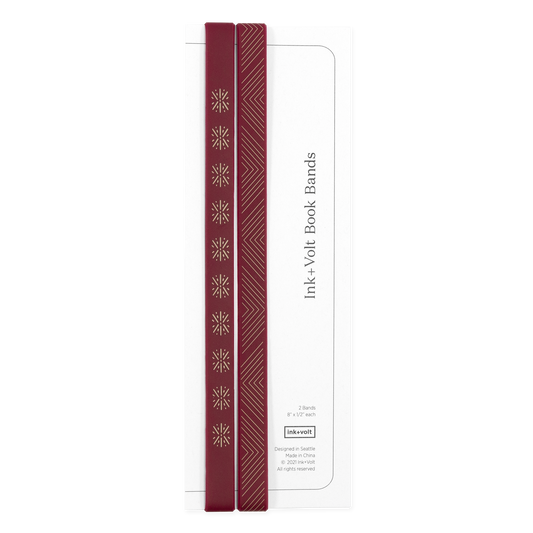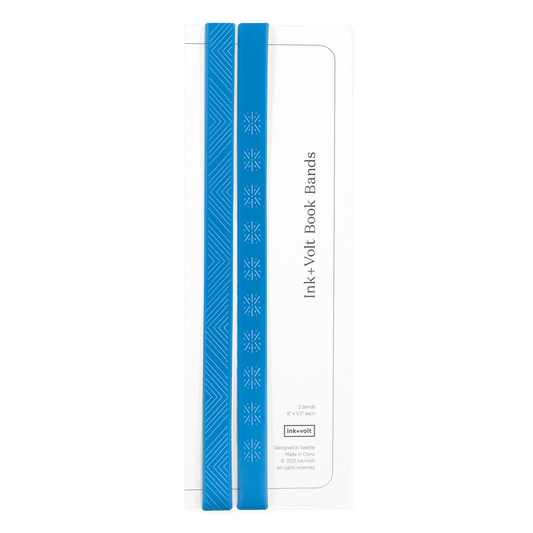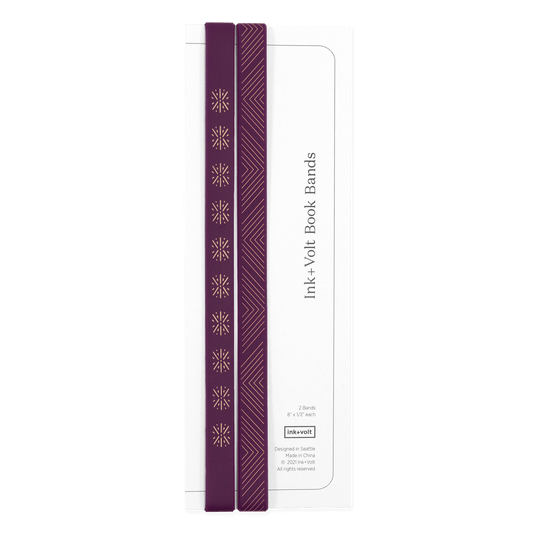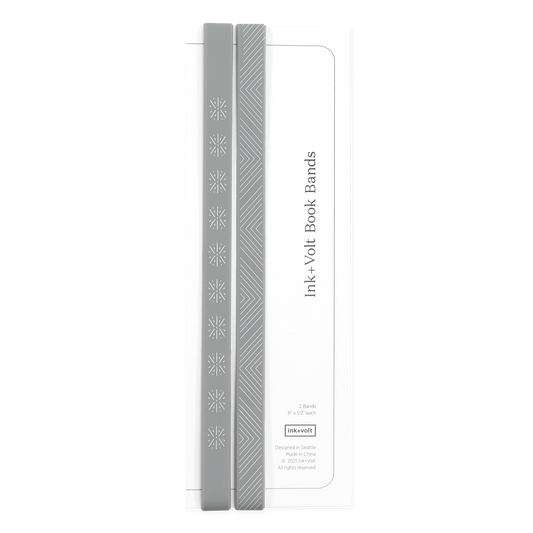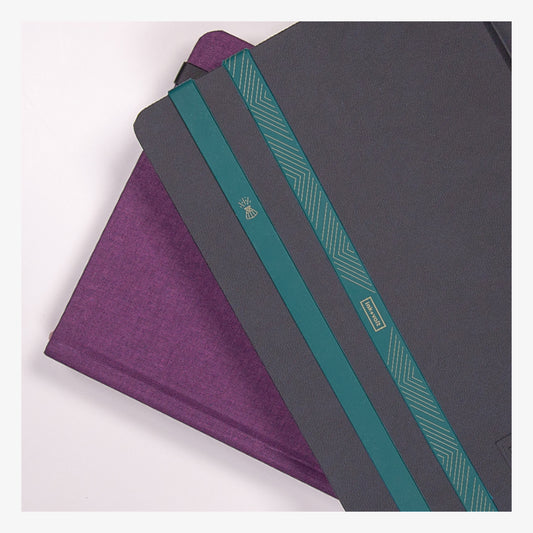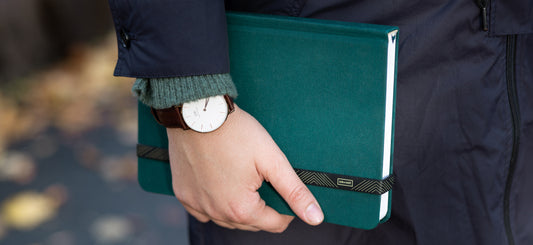 Book Bands - Classic
Description

Introducing our very own book bands, made especially to fit your favorite Ink+Volt Planner like a glove. Avoid loose papers and notes from falling out by securing your book, and slip a pen under the band for easy, not-going-anywhere storage.

These stretchy, durable bands are perfect for your planner or notebook (or anything really, from a book to a bag of chips – who are we to limit your creativity?). There are so many possibilities with these bands.

Each set comes with two bands in two unique designs. Choose from a wide variety of colors!
Product Specs

2 bands per set

7.95" x 0.5" - compatible with any A5 notebook

100% durable silicone


The Story
We love any opportunity where we can get fun and creative with our designs. So we created something that your planner just can't leave the house without: book bands! We took a few of our customer's favorite planner colors, mixed them up with some fun patterns, and presto! They are lightweight, extremely durable, and hey-not bad to look at either.