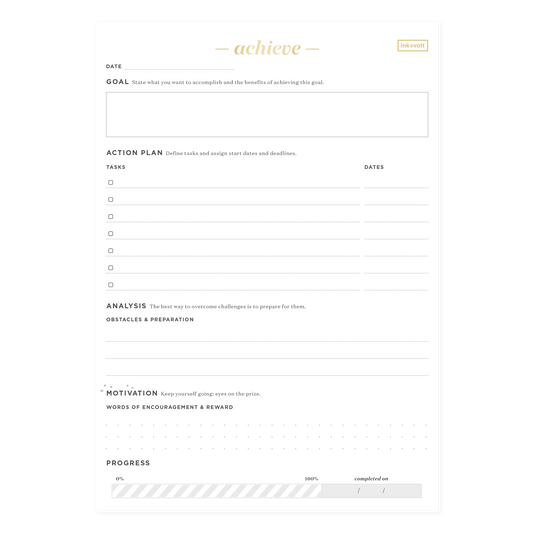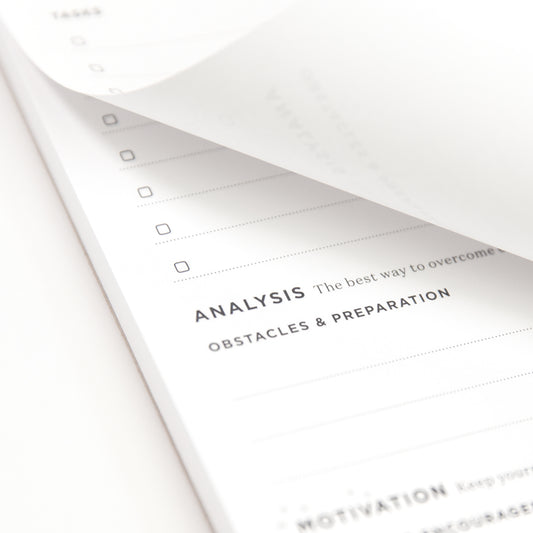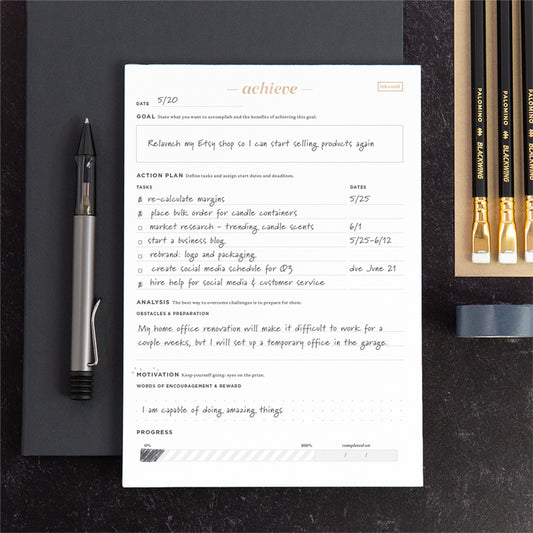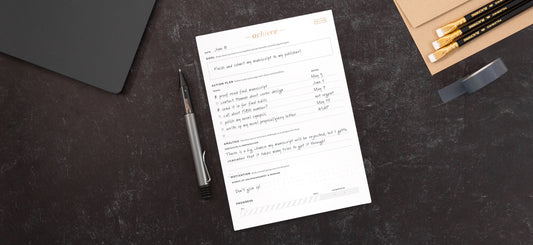 Goal Planning Pad
Description

Make your dreams a reality with a solid plan.

Studies show you are more likely to achieve your goals just by writing them down. The Goal Planning Pad features a highly effective template that will help you do just that by breaking your biggest goals into actionable pieces.

With the Goal Planning Pad, you will establish your goals and create a solid action plan. A big part of goal planning and a key feature of this notepad is to anticipate any possible obstacles or challenges along the way so you are always prepared to take action. Stay motivated with words of encouragement and set a reward to congratulate yourself once the goal is complete. Lastly, the progress tracking bar will help you visualize how close you are to completing your goal. 

Be proactive in setting your goals and strive for success with this essential planning notepad.

Proudly made in the USA.
Product Specs

5 3/4" x 8 1/2"

50 sheets

70# quality paper

Inspiring and functional

Gold foil detailing

Made in USA
The Story
Goal setting is the core of Ink+Volt. It all started with our wildly successful goal planner, and has grown into more tools and techniques to help you reach your dreams and be the best version of yourself. This Goal Planning Notepad is at the heart of Ink+Volt's mission. 

We could all use some help breaking down our goals into manageable pieces; that's why we created this Goal Planning Pad. Designed specifically to guide you through the goal-setting process, this notepad is exactly what you need to set and make progress on your short-term goals.