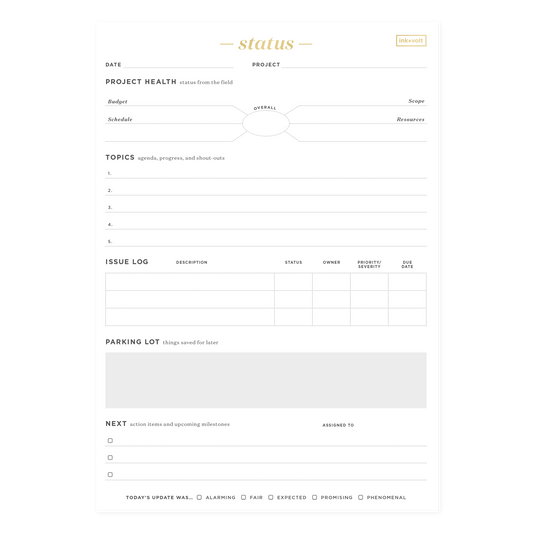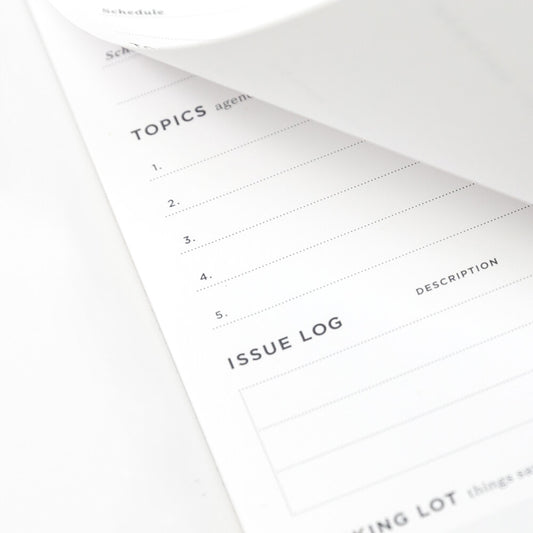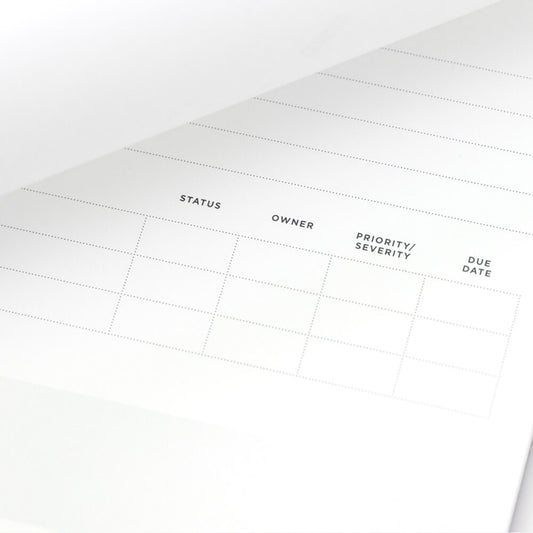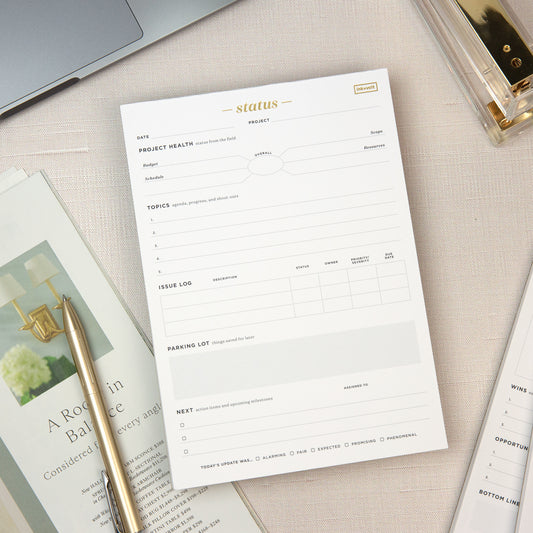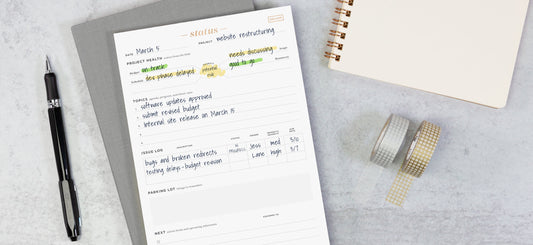 Project Status Pad
Description

Organization and communication are key to a successful project. The success of a project is dependent on a multitude of stakeholders. Whether you are a project manager or a critical team member of a project, this notepad is exactly what you need to have strong and effective status meetings.  

The Ink+Volt Project Status Pad will help you set an agenda, monitor progress, and encourage momentum on all of your most important projects. The notepad will help you set expectations for each status meeting. It starts by helping you assess the health of your project, which is a crucial first step and helps paint a picture of how the project is going. Get updates from the team, identify any blocking issues or challenges, and set deadlines for upcoming work to keep the project moving. 

Stay focused, stay on course, and walk away from each meeting with confidence and and a plan. This notepad is great for all types of project management from Agile to Waterfall. Use it to track, coordinate, and successfully close all of your projects.

Proudly made in the USA.
Product Specs

5 3/4" x 8 1/2"

50 sheets

70# quality paper

Extremely functional

Made in USA
The Story
According to one study, 68% of projects fail to meet deadlines, budgets, and quality targets. Efficient project management is very important to a project's success, which is why created this notepad. We received feedback from real project managers in various industries on this pad. Meant to be used at each of your regular status meetings, the Project Status notepad helps capture all of the important information and elements of your project.