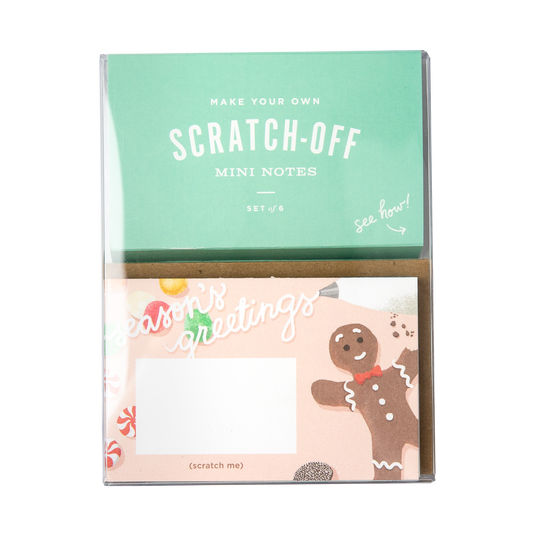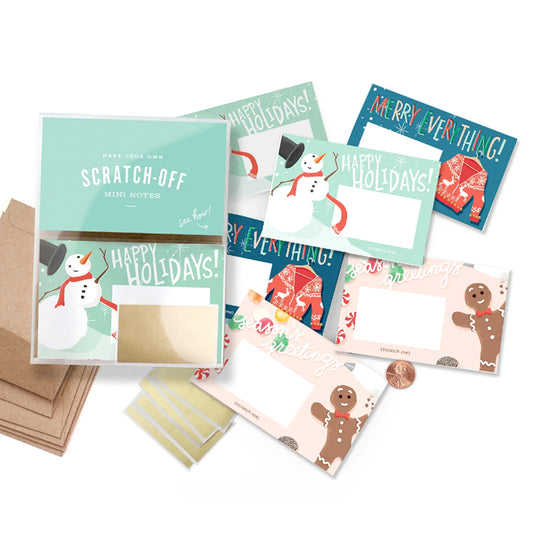 Holiday Scratch-Off Mini Notes
Description

'Tis the season! These mini holiday scratch-off notes are a fun and easy way to spread joy. 

Write your message in the blank area, then cover it with the scratch-off sticker provided. Scratch with a coin, and the message is revealed! This set includes 12 cards (2 each of 6 different holiday designs). Tuck them into teacher holiday gifts, share with coworkers, or add them to stockings for a delightful scratch-off surprise. 
Product Specs

4 1/4" x 2 3/4"

Scratch-off

Made in the USA
Why We Love It
This card is just as fun to create as it is to receive! We love the surprising and exciting elements of this scratch-off card. Because you get to write your very own message underneath the scratch-off section, this card is extra special for the person receiving it.