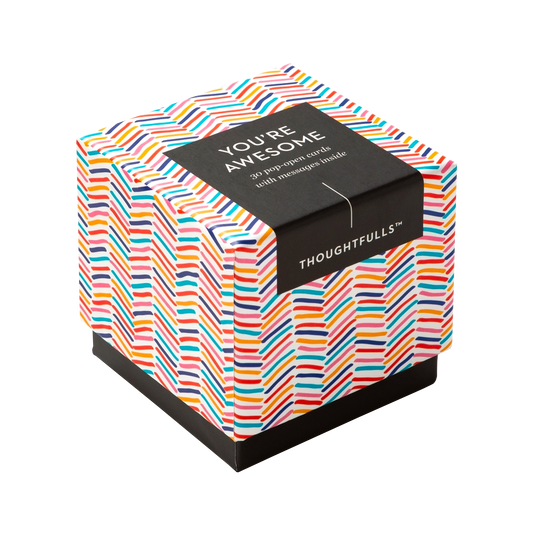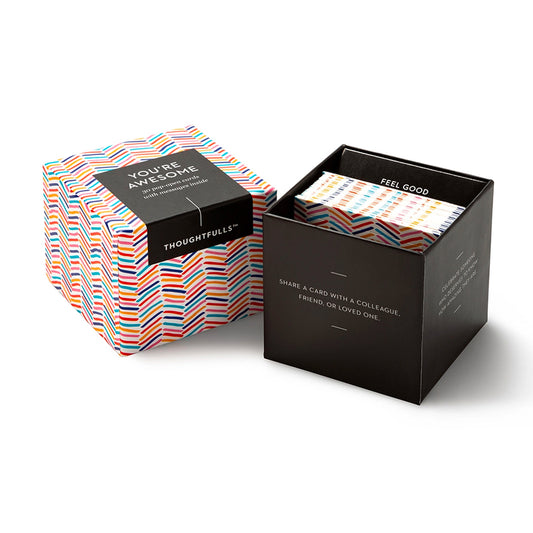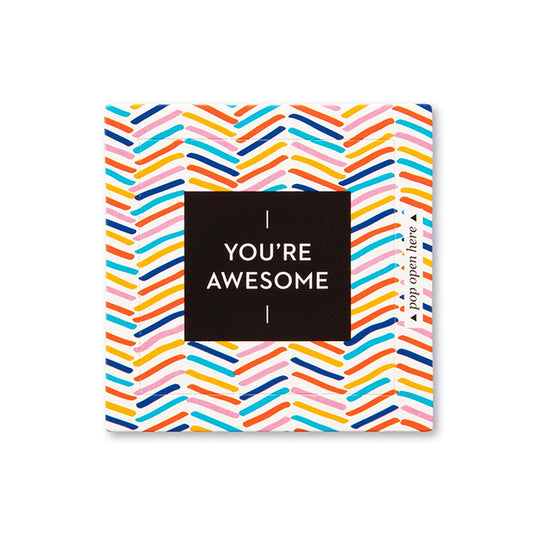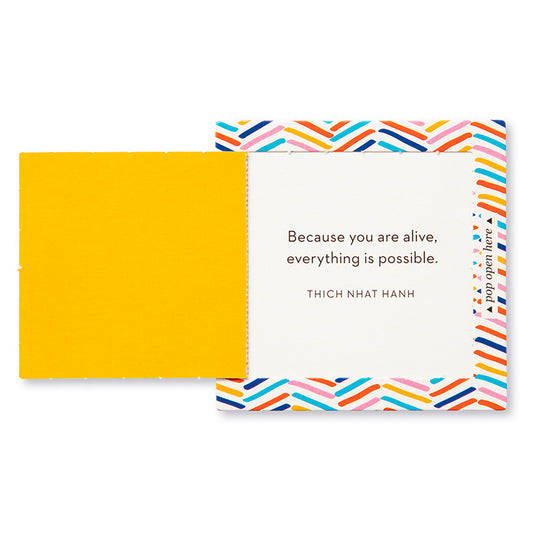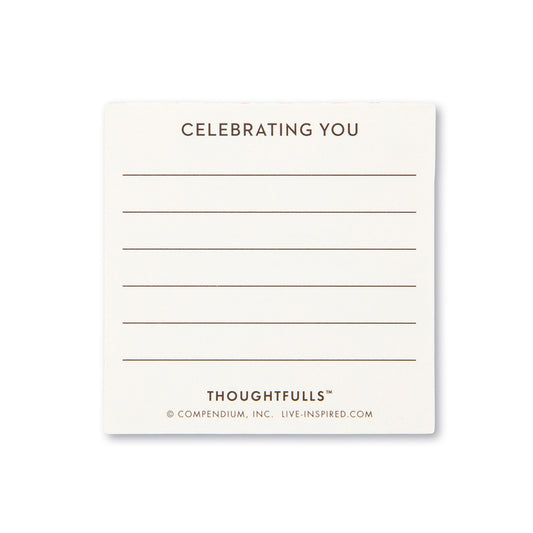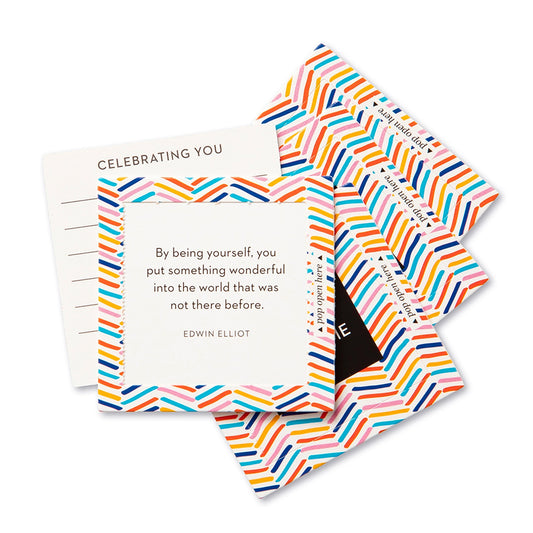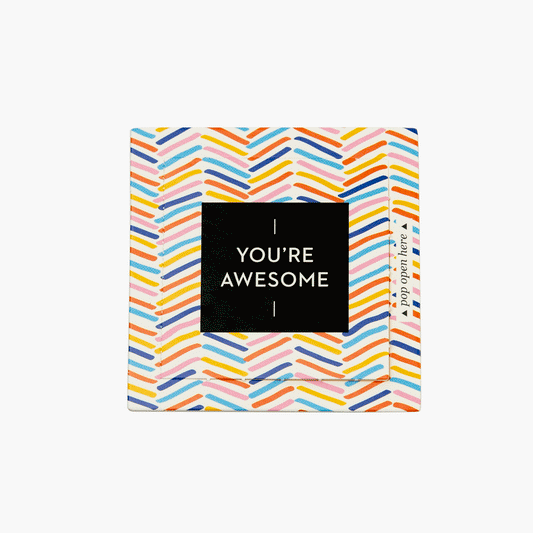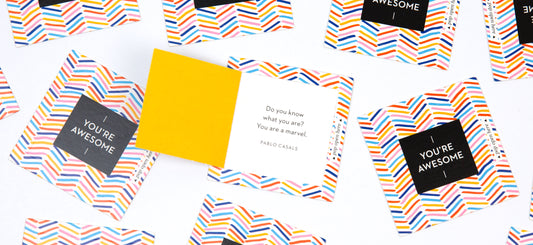 ThoughtFulls Pop-Open Cards: You're Awesome
Description

Aptly named, the ThoughtFulls Pop-Open Cards are a delightful stationery item to add to your collection. Celebrate someone who deserves to know how awesome they are. 

The "You're Awesome" set features 30 colorful pop-open cards filled with celebratory sentiments reminding someone how amazing they are. On the back of each card are empty lines to address it or write a personal note. On the outside, you'll find fun yet elegant designs to brighten your spirits and catch your attention. Inside are timeless messages of inspiration and praise. 
Product Specs

2 1/4" x 2 1/4"

30 cards

Unique inspirational quotes
Why We Love It
We love the idea of keeping a set of these cards around as part of your gratitude or mindfulness practice. With 30 unique quotes in each card, it lends an element of mystery and delight. Tuck one into a lunchbox, bouquet of flowers, or jacket pocket as a nice surprise. Inspire and boost their morale with this tiny token of joy.