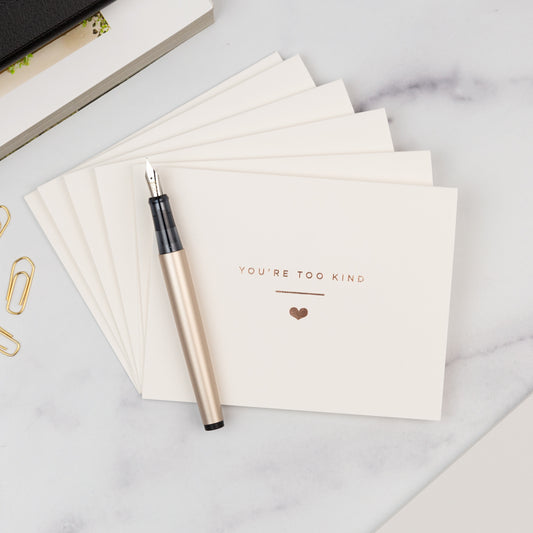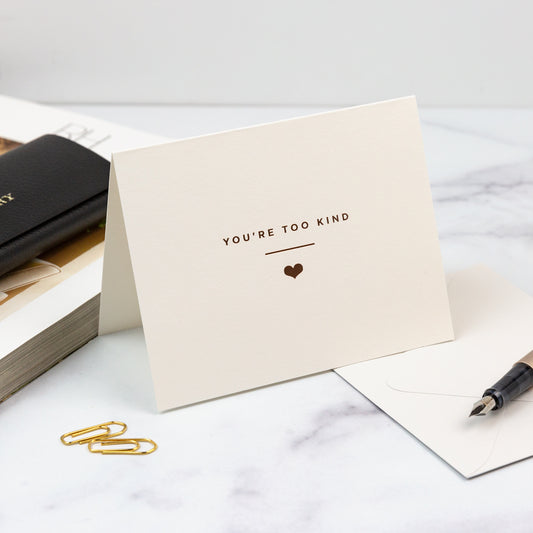 You're Too Kind - Thank You Card Set
Description

"You can always, always give something, even if it is only kindness." –Anne Frank


Whether it's simply an act of kindness, or a generous gift, this foil stamped thank you card will fit the bill. With "You're Too Kind" stamped in a rose gold foil on the front and paired with a subtle grey envelope to pair, this card is a cozy, minimalistic design with big feelings.

Set of 6 cards and envelopes.
Product Specs

4 14/" x 5 1/2"

Set of 6

Foil stamped

Made in the USA
Why We Love It
A sentimental card isn't about the number of words, the size, or even a flashy design. Sometimes it's about simplicity and little details. This card gives us "warm and fuzzy" vibes, and whoever receives it will feel the love from near or far.