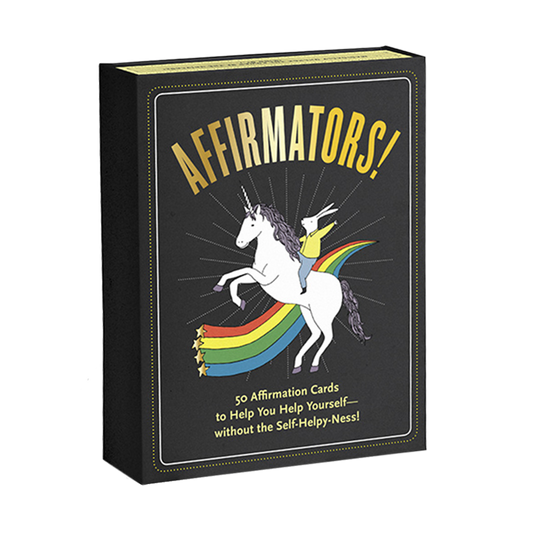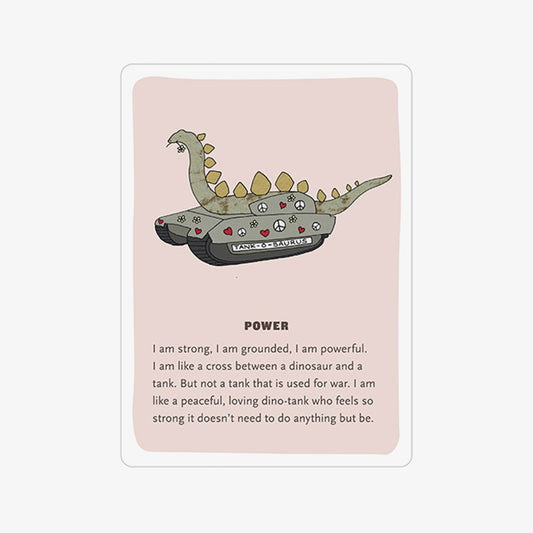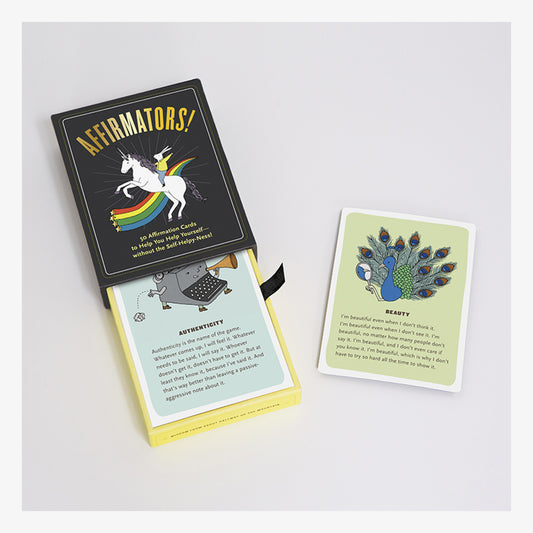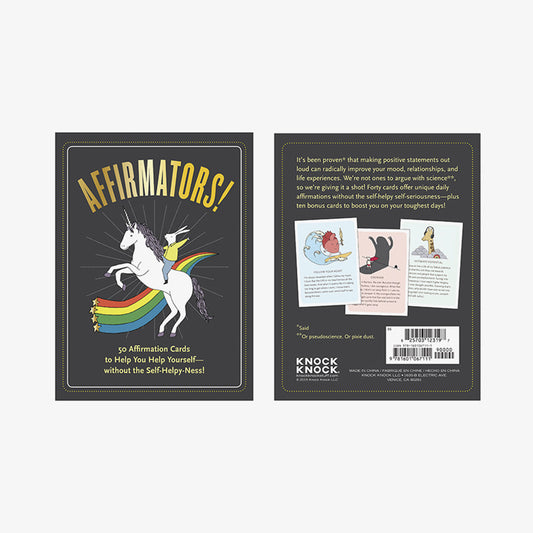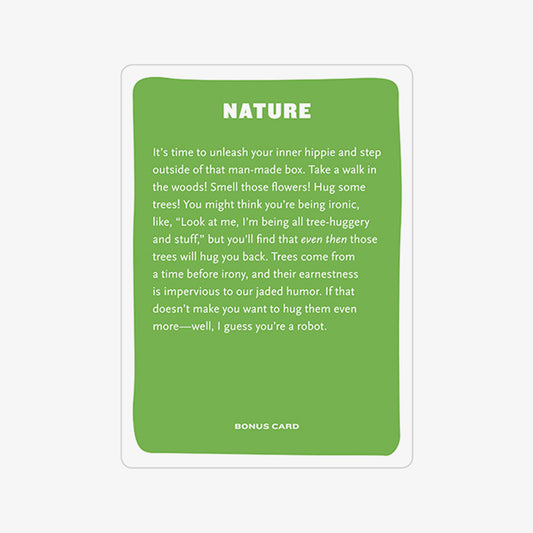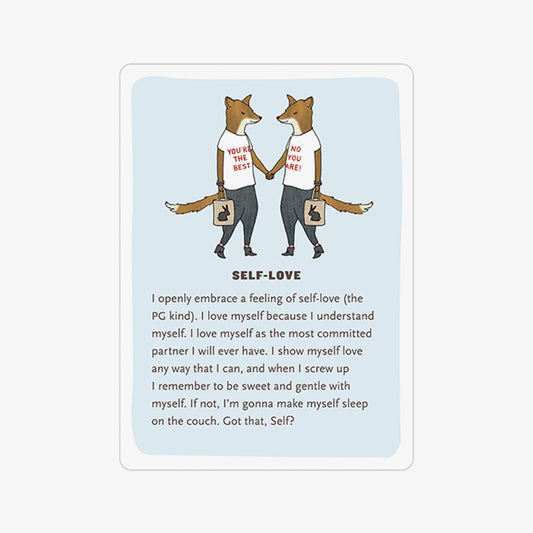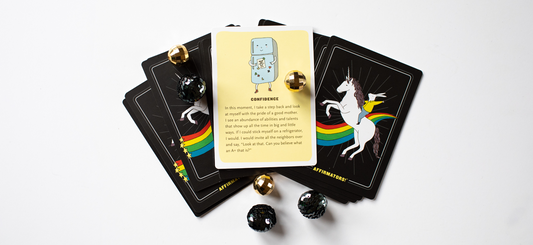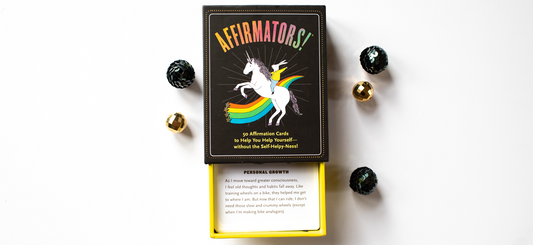 Affirmators! Affirmation Cards
Description

Everyone needs a little positivity - optimists and pessimists alike. Just a little reminder of how awesome you really are.

Created by a comedian, these inspirational-but-not-cheesy affirmation cards are full of fun illustrations, positive thoughts, and inspiring messages. This box is like your own personal cheerleader, rooting for you each step of the way. The set comes with 50 unique cards: 40 daily affirmations and 10 bonus cards, plus an instruction card to help you get started. Includes a wide variety of topics such as worthiness, self-love, authenticity, generosity, and playfulness.

These cards will give you the extra "oomph" and sunshine you need for your day. Pick one out, read it out loud, and go forth with being the rockstar that you are.
Why We Love It
You've stumbled upon one of Kate's picks! Kate came across the Affirmation Cards on a business trip and when she cracked them open, she knew we had to share them with our Ink+Volt community. Success takes a lot of work and determination - and big part of it is believing in yourself. That's why these Affirmation Cards are the perfect little pick-me-up for when you need a reminder of just how awesome you are.