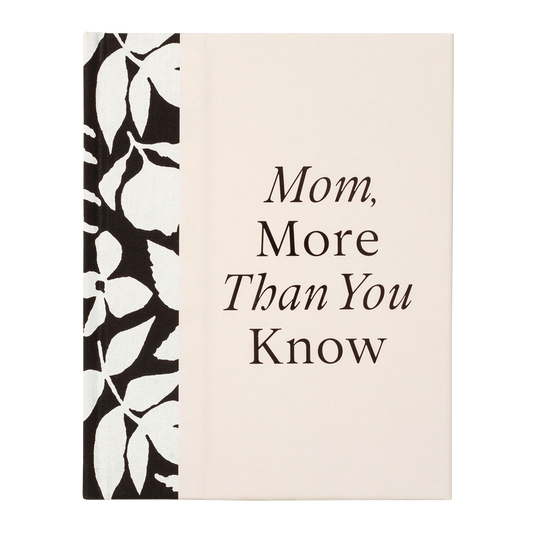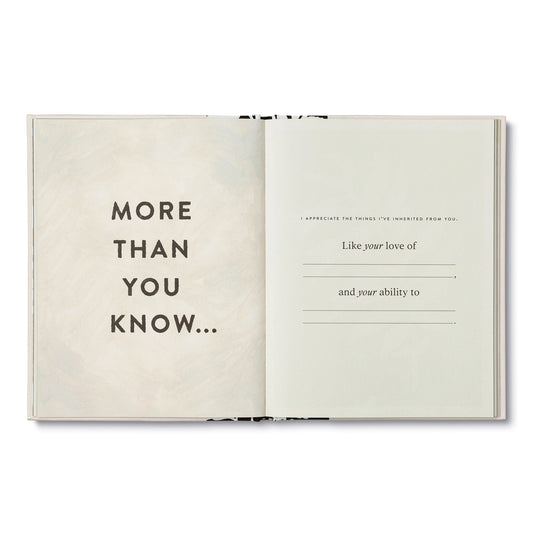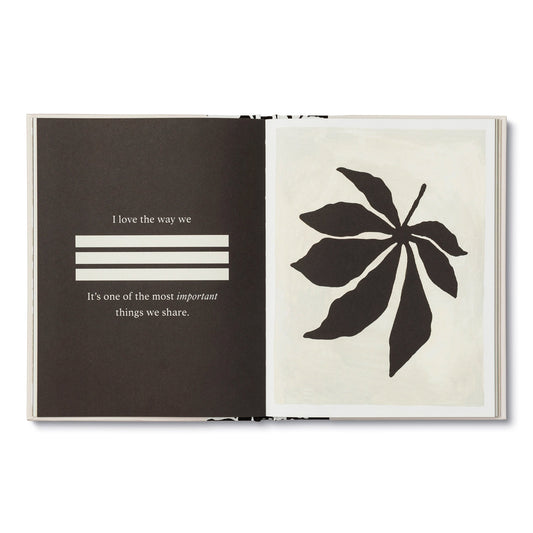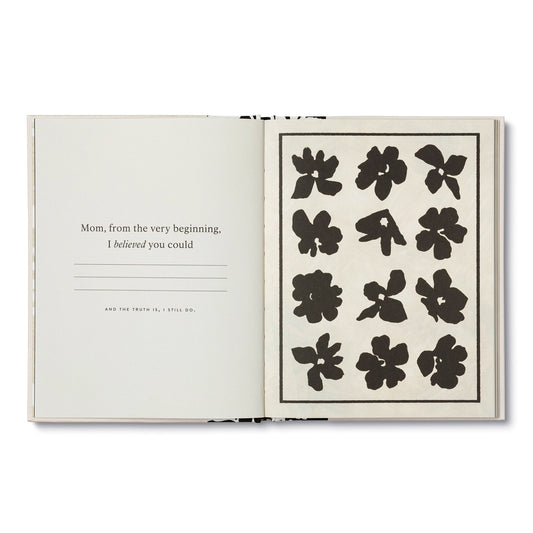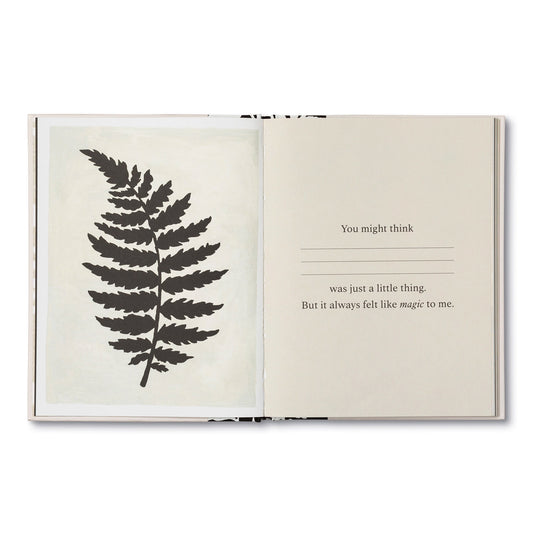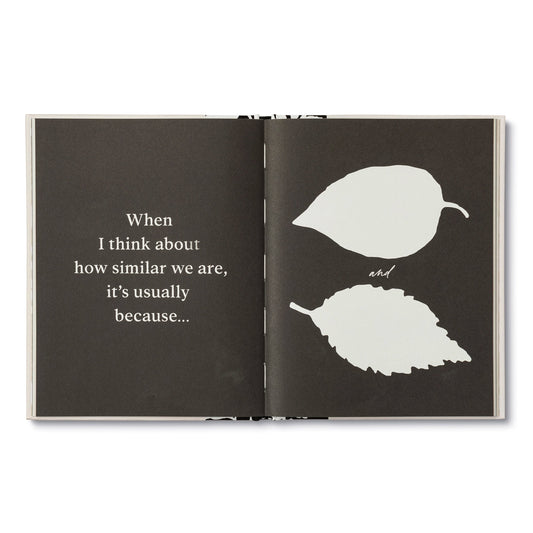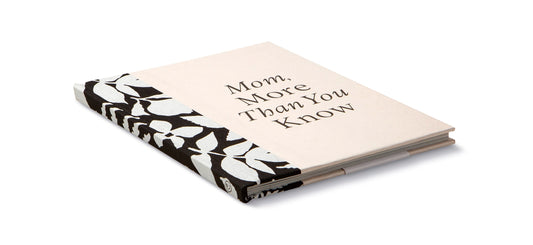 Mom, More Than You Know
Description

A thoughtful and heartfelt book to tell mom just how much you appreciate her. 


This gift book contains elegant, fill-in pages that invite you to reminisce, record your thoughts, and preserve memories for years to come. Just complete the prompts and you have a uniquely personal gift that she'll love to read again and again. Examples of prompts include:

"I love the way we _____. It's one of the most important things we share."
"I'm so glad you instilled in me the belief that

_____

." 

With a refined black and white design and a tactile cloth binding, this customizable keepsake is one mom will hang onto for years to come. 
Product Specs

6 1/2" x 8 1/4"

64 pages

Hardcover
Why We Love It
A customized gift is so meaningful. This book is entirely tailored to mom and her wonderful personality. Not only that, but these prompts are a way to think about you and your mom together, and what that relationships means to you. This book is the perfect gift for Mother's Day, her birthday, holidays, or just because.