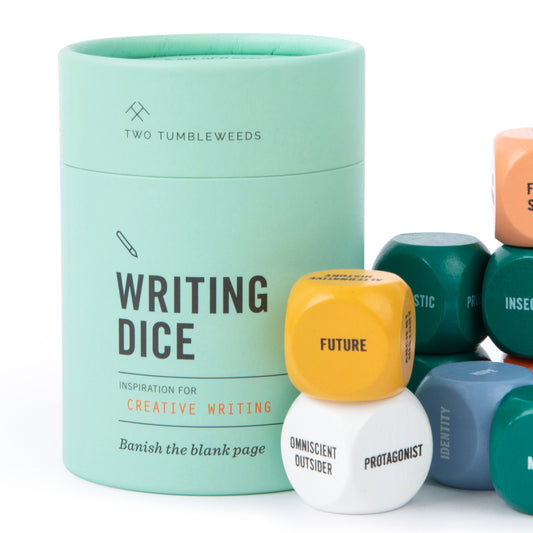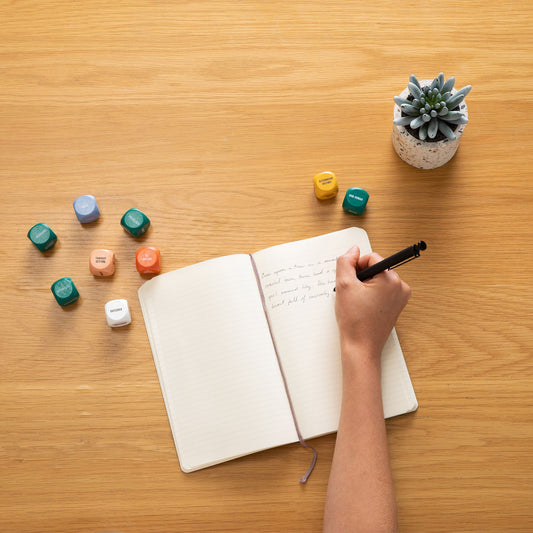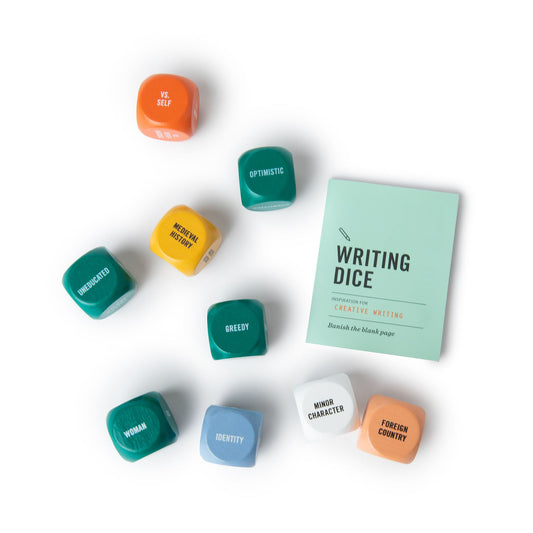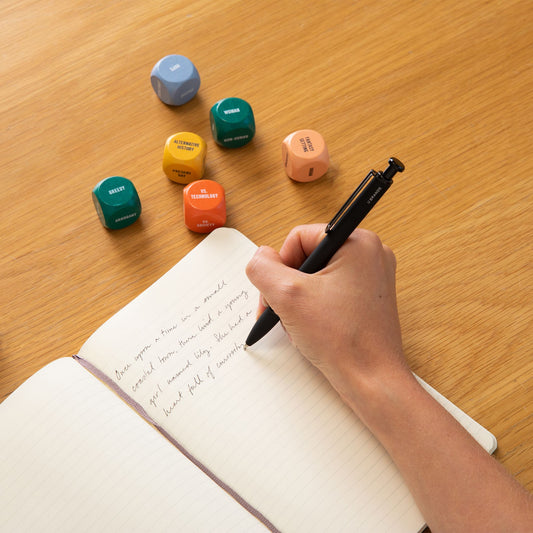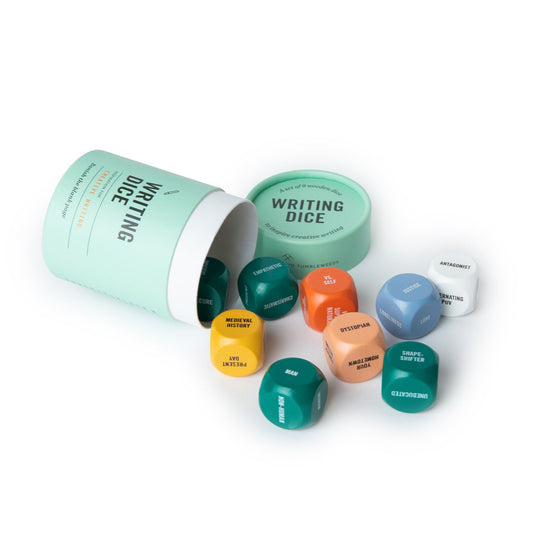 Writing Dice - Inspiration for Creative Writing
Description

Oh, the pain of a blank page staring back at you! Whether you're an established writer or just want to find creativity through the written word, Writing Dice provides a thoughtful framework that will guide & inspire any type of creative writing—from stories and novels, to screenplays and comics.

With millions of combinations, it's practically impossible not to encounter an idea that helps you find your flow.

So roll the dice. Write fearlessly. You never know what's inside you until you try!

The Writing Dice set contains 9 color-coded wooden dice that cover character dimension, time, place, theme, conflict, and point of view. Enclosed is an instruction booklet with suggested exercises to help you get started. 

These dice make an excellent gift for authors, writers, students, teachers, or anyone looking to practice creativity via writing. 
Product Specs

9 Wooden Dice

Instructional booklet with suggested ideas
Why We Love It
Let the dice generate the who, what, where, when, and why - and you write the story. We love how flexible The Writing Dice are; you can roll all or just a few, and create new stories and plots from thin air. Whether you're writing for five minutes or creating a multi-page story, these dice will get the creative juices flowing.