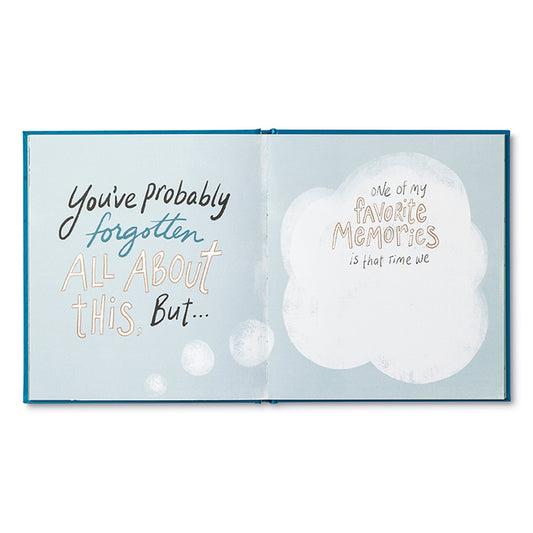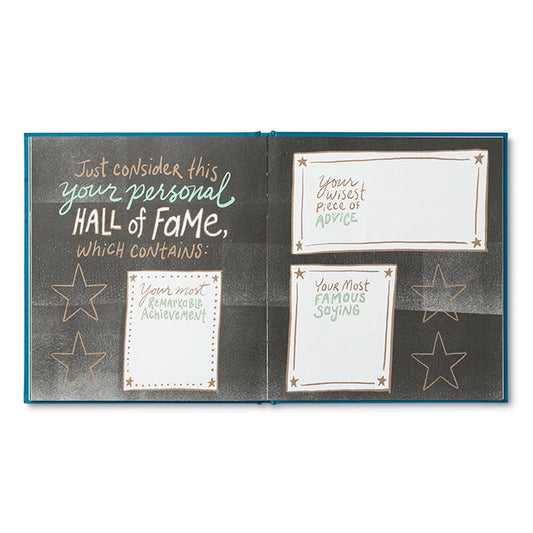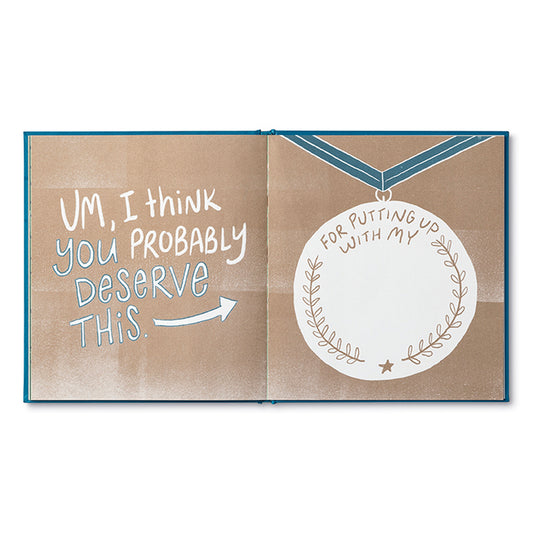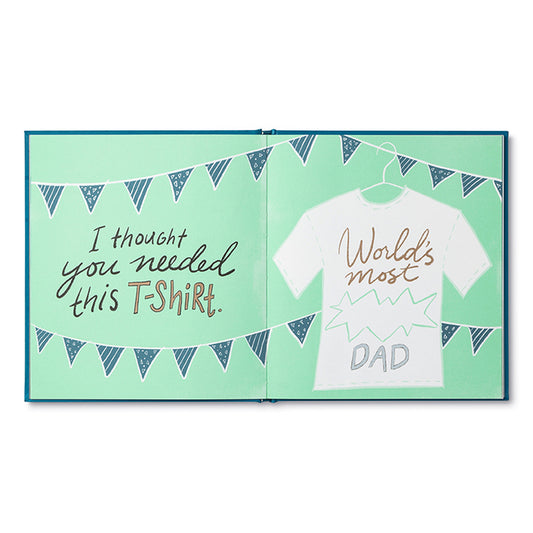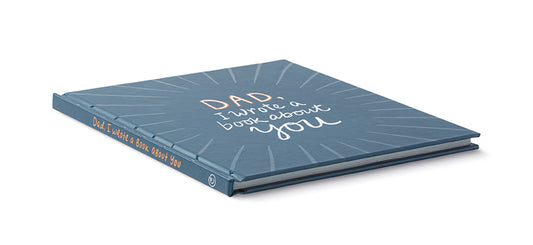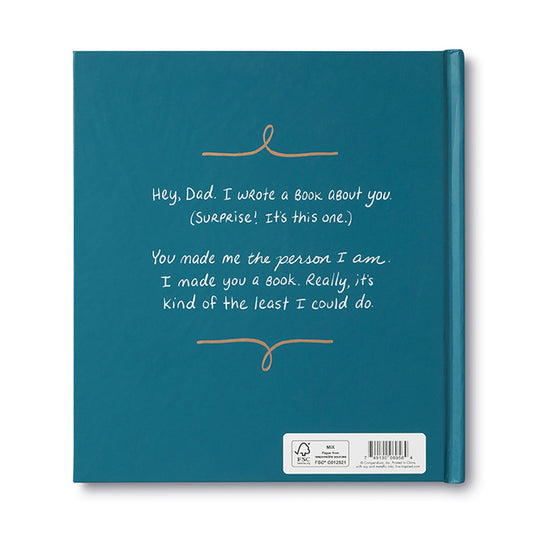 Dad, I Wrote a Book About You
Description

Looking for the right gift for dad? Something he will appreciate and that'll make him smile? 


This fun gift book contains delightfully designed fill-in-the-blank pages to describe why your dad is simply the best. Just complete the prompts and you'll have a uniquely personal gift that he'll cherish for a long time. Examples of prompts include:

I don't know if I ever told you this, but I used to think it was the greatest treat in the world when you'd ________." 
"You may never get me to say this out loud, but it turns out you were actually right about ______."

Make this book as hilarious, honest, or heartfelt as you choose! Either way, it will be an incredibly meaningful gift. 
Product Specs

7 1/4" x 8"

64 pages

Hardcover
Why We Love It
Dad doesn't have to be hard to shop for. This fill-in-the-blank journal is the ultimate gift that lets you customize each prompt and share special memories and moments with your dad. He'll get a gift that's completely unique and personalized, and you'll enjoy the process of putting it all together.