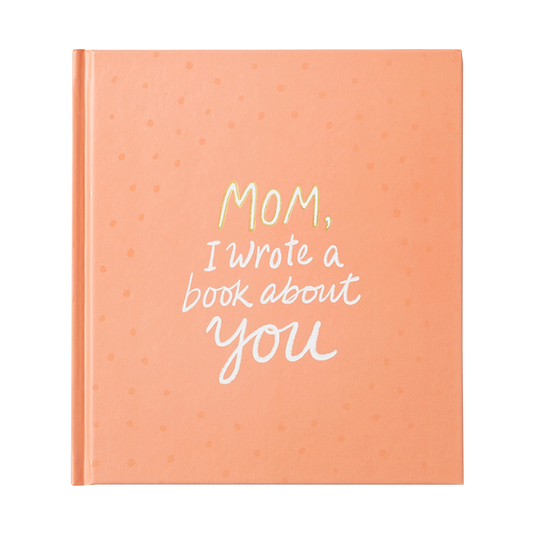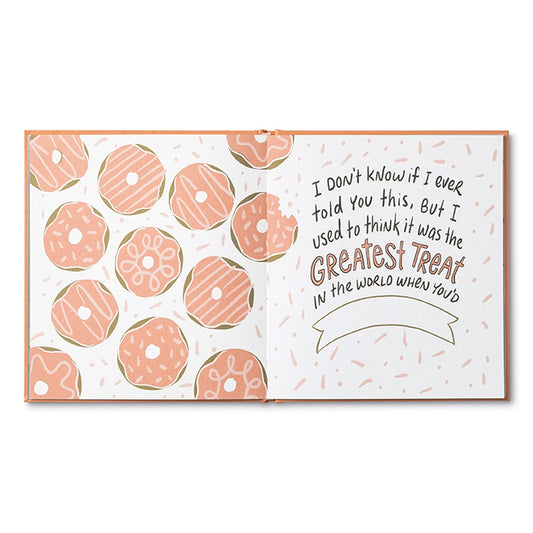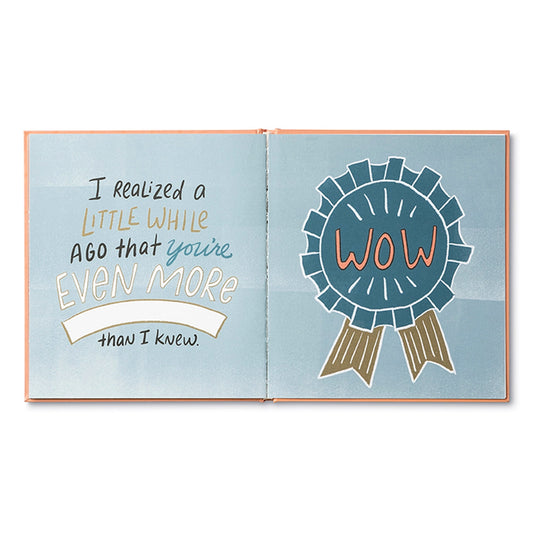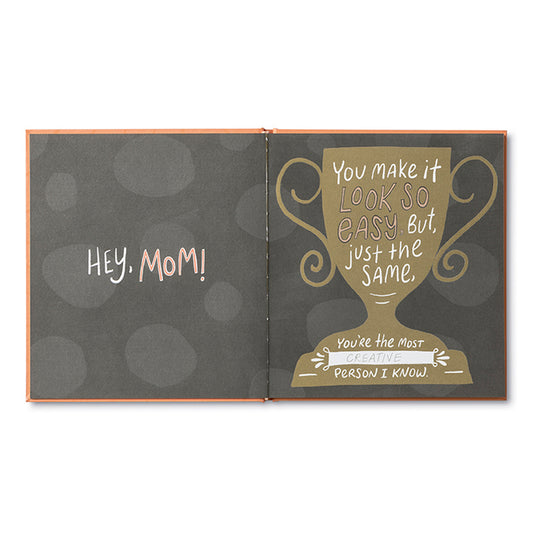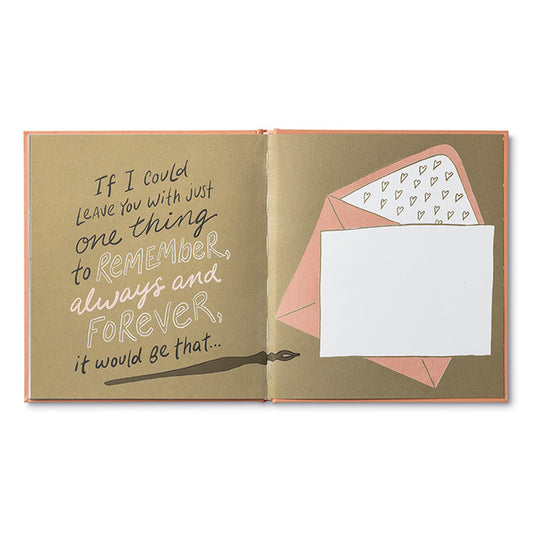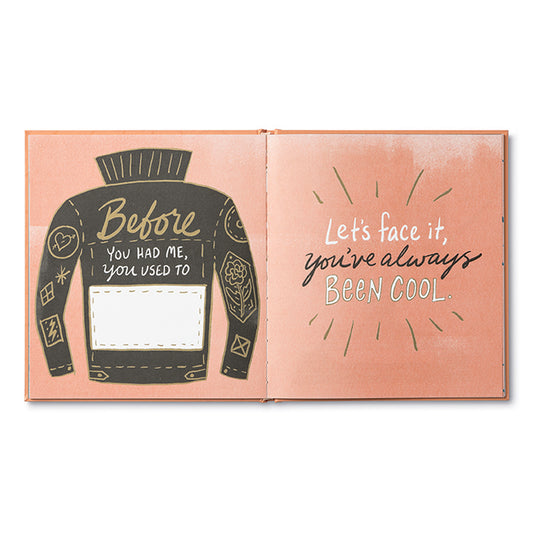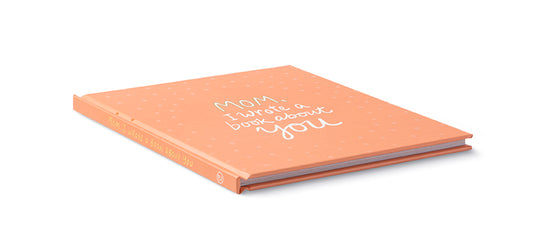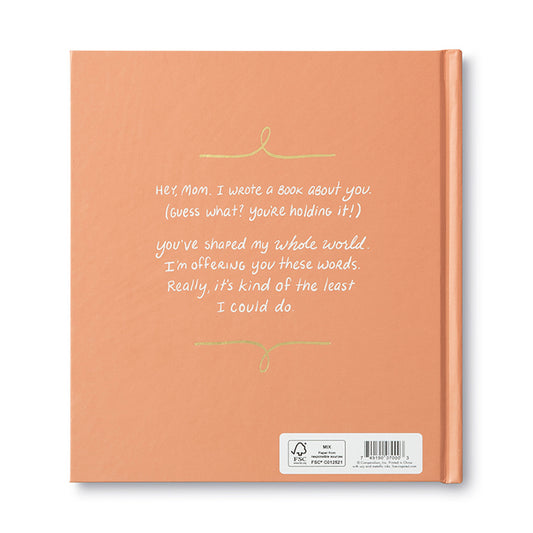 Mom, I Wrote a Book About You
Description

What's a better gift to your mom than telling her why she is the best?

This fun gift book contains fill-in-the-blank pages to describe why your mom is the best. Just complete the different prompts and you have a uniquely personal gift that she'll love to read again and again. Examples of prompts include:

"Of all the millions of mothers in the world, you might be the only one who ______."
"You've probably forgotten all about this, but one of my favorite memories is that time we

______

."

Make this book as hilarious, honest, or heartfelt as you choose! Either way, it will be an incredibly meaningful gift for your mom. 
Product Specs

7 1/4" x 8"

64 pages

Hardcover
Why We Love It
Sometimes it's hard to express gratitude and appreciation in your own words. That's why this fill-in-the-blank journal is the ultimate gift that lets you customize each prompt. Mom will have a gift that's completely unique and personalized, and you'll know that you shared something truly meaningful with her!