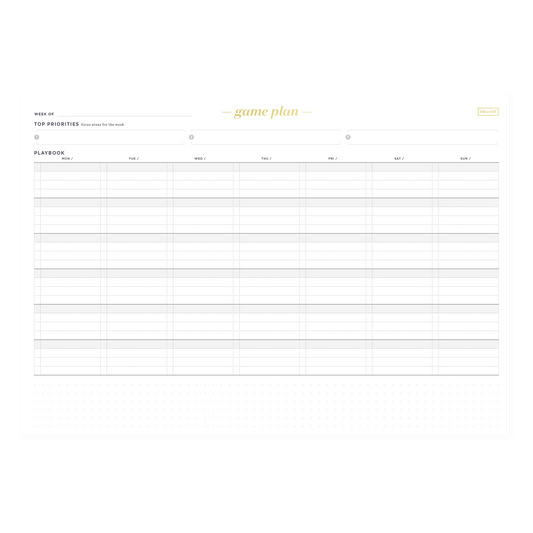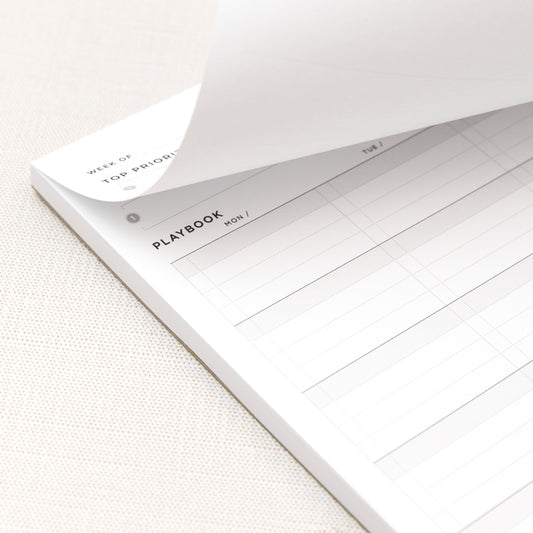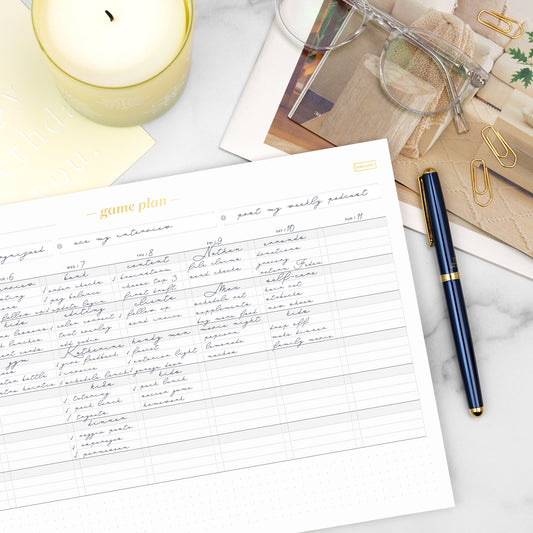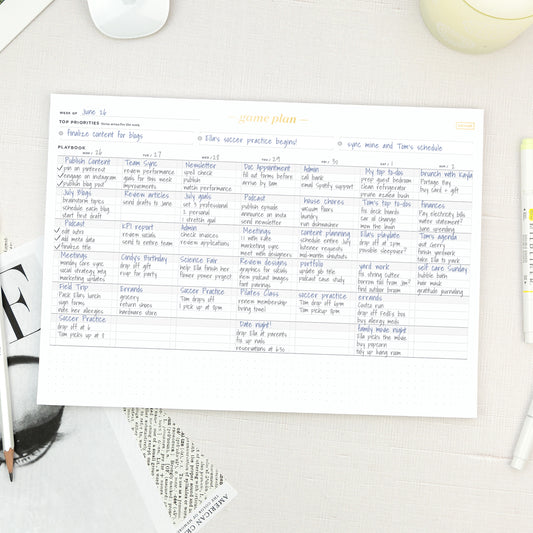 Game Plan Deskpad
Description

Sunday night planning just got easier with this dynamic and flexible system.


Between work, appointments, social engagements, and family obligations, there's a lot that happens in a week. The Ink+Volt Game Plan Deskpad provides a structured framework that allows you to create your playbook for the week. Prioritize your tasks, write down what other teammates (or family members) need to do, and entirely customize your weekly schedule. 

This pad is perfect if you have client-based work (such as consulting, personal training, or photography), manage a team, or have a busy family with lots of activities. Use it to track key players, tasks, follow-ups, appointments, chores, and more.  

Create a game plan that works for your schedule, your family, your job – with 52 sheets, you're set for an entire year.

Proudly made in the USA. 

Product Specs

A4 size

52 sheets

70# quality paper

Incredibly functional

Gold foil detailing

Made in USA
The Story
The Game Plan Deskpad is a powerhouse planner. We love that you can use this pad to fit your needs; whether you're planning the week for your family obligations, or managing a team for an important project, you can adapt the sections of the deskpad to keep track and stay on top of it all.