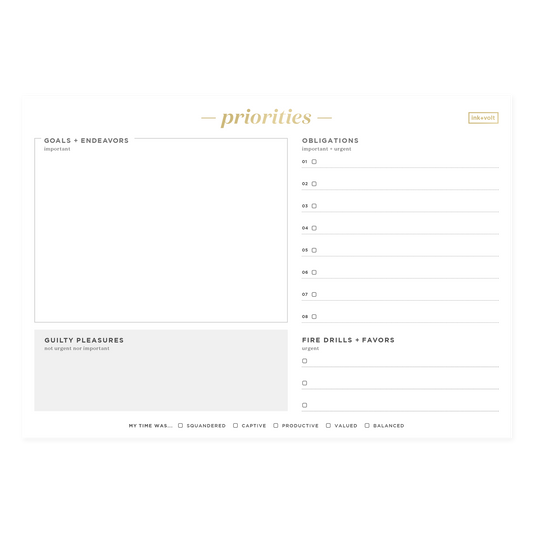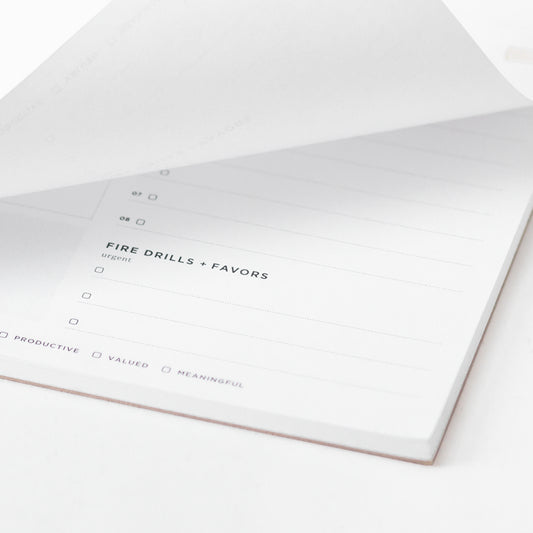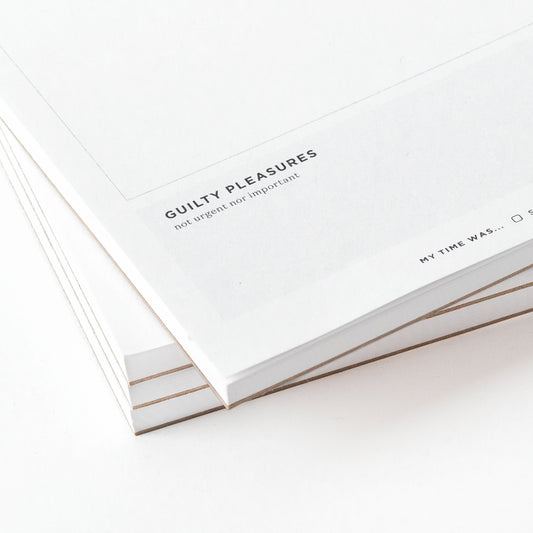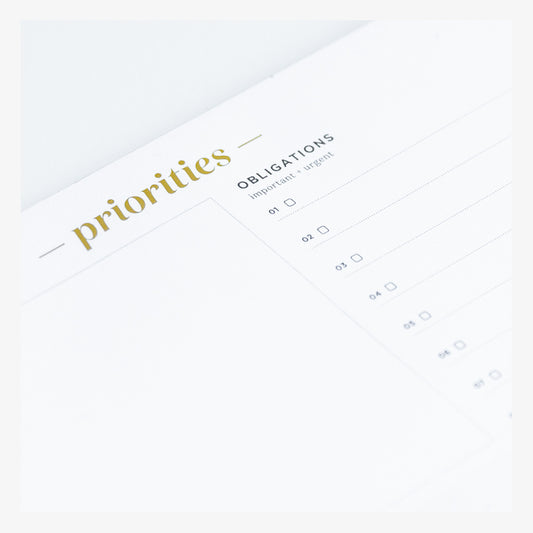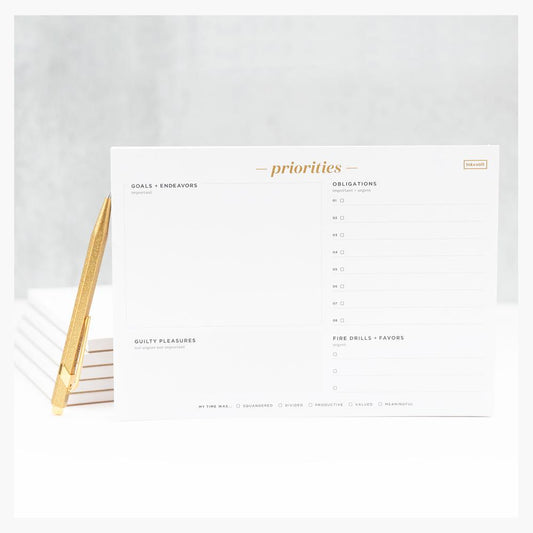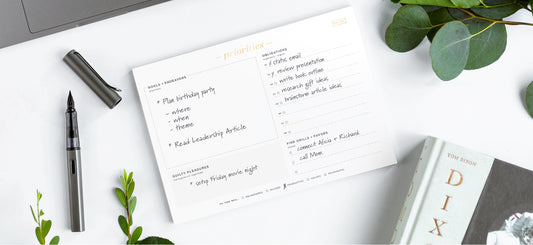 Priority Pad
Description

You have a lot on your plate. What are you spending the most time on? Make sure you're focused on what really matters with this genius priority pad that makes it easy to see what you're prioritizing. 

Start by defining or planning your biggest goals and priorities, then break them down into the tasks that you want to accomplish. Next, record the items that you are required to do, like meetings and appointments. Be sure to log interruptions and unexpected items that come up that aren't your priorities–we all have fire drills once in a while that we don't see coming. 

Finally, top it off by saving some time for the things you want to do or enjoy doing with those "guilty pleasures." The ritual of filling out each section of this 4-quadrant system helps you easily differentiate between tasks that are urgent and those that are truly important.

In addition to planning more productive days, this pad will help you notice patterns and make corrections along the way. Are you doing too many favors for others, and not spending enough time on your own priorities? Are your days filled with too many meetings and not enough heads-down work? 

Above all else, this pad is all about you, and making sure that you and your best work come first.

Proudly made in the USA.
Product Specs

8 1/2" x5 3/4"

50 sheets

70# quality paper

Incredibly functional

Made in USA
The Story
When you're busy every single day, life can feel chaotic. We wanted to help fix that. We love this pad for its deceptively simple design that packs a punch when it comes to organizing your time. Give every day structure and calm with this smart pad that helps you quickly visualize where your time is being spent so that you can make adjustments and focus on the most important work.  Can planning busy days actually feel easy? Now that this pad exists, we think so.