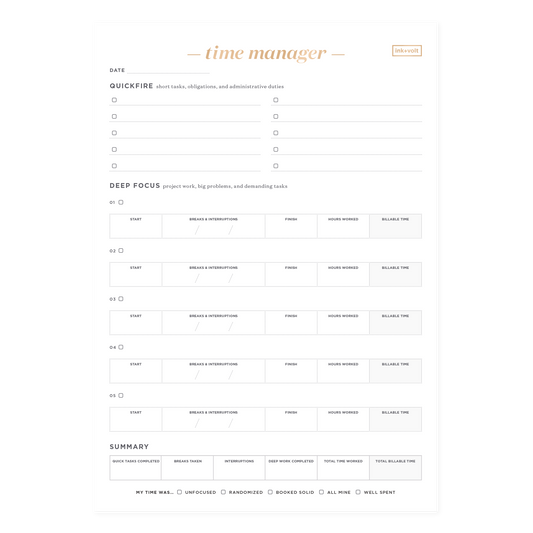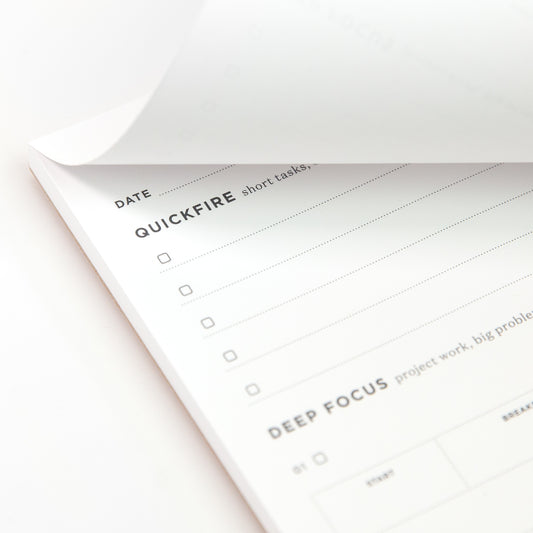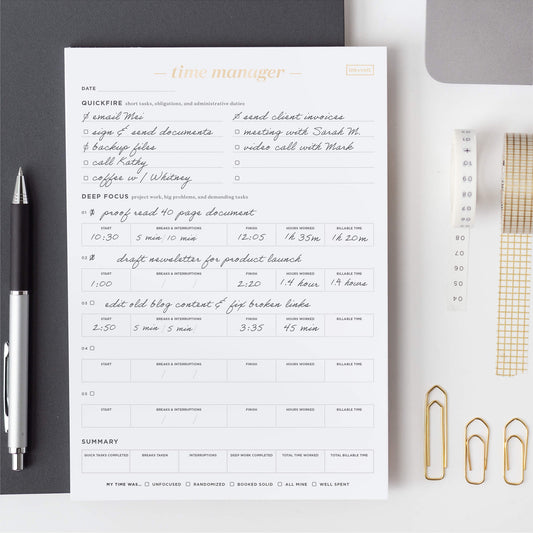 Time Manager Pad
Description

For jobs that require deep focus, you need a time manager. 

Introducing the Ink+Volt Time Manager Pad. It's the perfect tool to help you understand when you're most productive, how to incorporate breaks, and how to manage interruptions throughout your day. This notepad is great for freelancers, contractors, and consultants who need to track billable hours. In addition to deep work time tracking and analysis, this notepad features 10 "quickfire" tasks for administrative work and small to-dos. 

Improve your productivity and focus on the important work with the Time Manager Pad.

Proudly made in the USA.
Product Specs

5 3/4" x 8 1/2"

50 sheets

70# quality paper

Incredibly functional

Made in USA

Gold foil detailing
The Story
Do you find yourself getting interrupted or unable to focus for your most important tasks of the day? Do you have to keep track of your hours? If so, this notepad was created just for you. We designed this pad not only for those who need to bill hours, but as a helpful tool to get deep work done and stay focused.