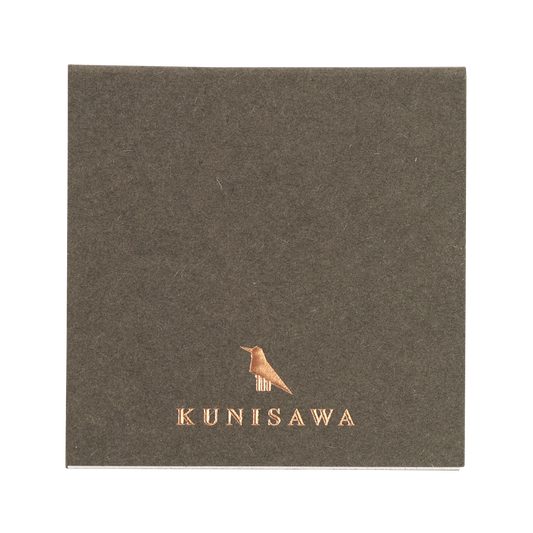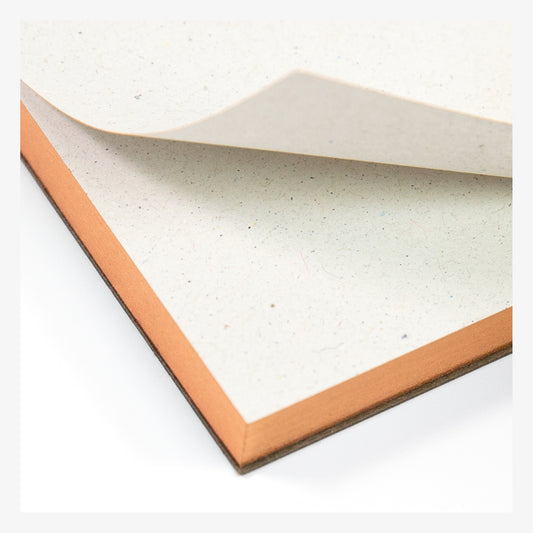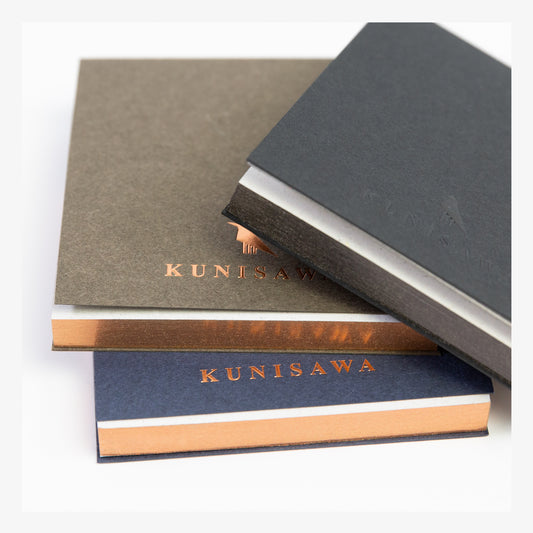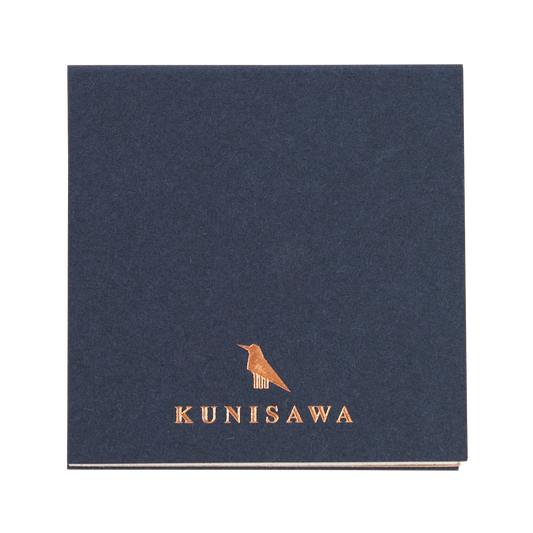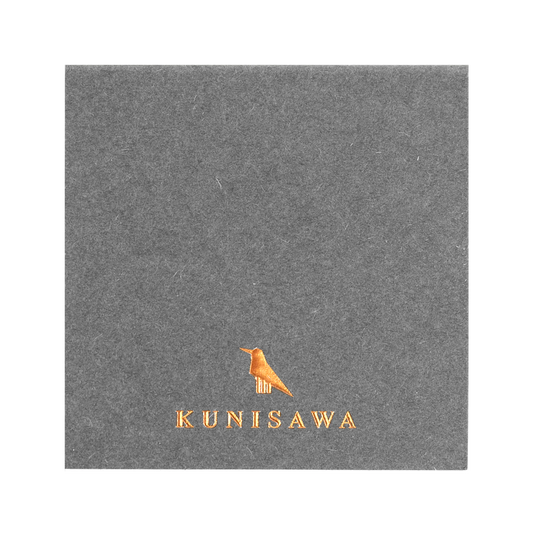 Kunisawa Find Sticky Square Memo Pad
Just a few left. Order soon.
Description

High-end sticky notes are now officially a thing. The Find Sticky Memo Pad, now in a square shape and with recycled paper, is great for every counter, drawer, and desk. 

With beautiful edge foil detailing, this memo pad has 80 sheets of adhesive notes. The thick card stock cover not only looks sleek, but helps protect the paper underneath from bent corners. This memo pad comes straight from a Japanese printing company in Shimbashi, Tokyo. Made especially for fountain pen users, the Kunisawa line ensures all paper is fountain-pen friendly and high quality. This memo pad features a recycled paper that's smooth, with a speckled stone-like color, and feels amazing to write on.

Available in three sleek colors.

We are honored and proud to say that we are the first store in the U.S. to carry the Kunisawa line.
Product Specs

3" x 3"

80 sheets

Recycled paper

Gilt edge foiling

Covered notepad

Made in Japan
Why We Love It
We are so excited that the Kunisawa line is part of our Ink+Volt store. In fact, this is the brand's debut in the United States, so you are truly getting a special product. Kunisawa notebooks are made with the finest paper. When you glide your fingers across the page, it feels so smooth and slick you almost can't believe it's paper. In fact, the company describes the paper as being "as smooth as silk." We can verify that claim.