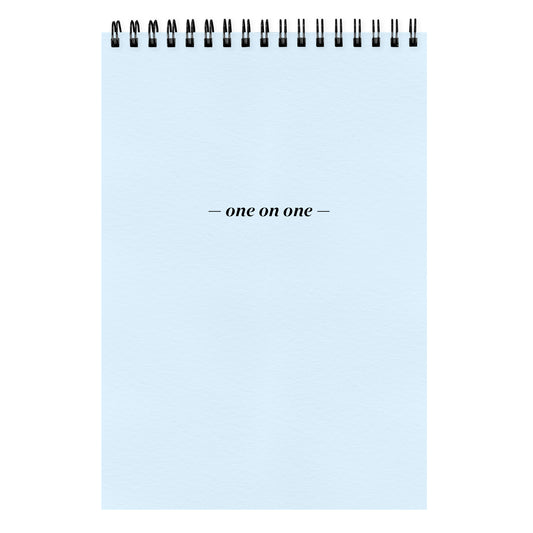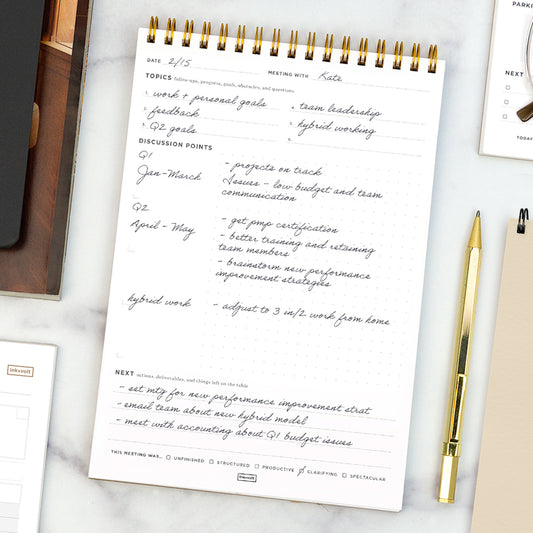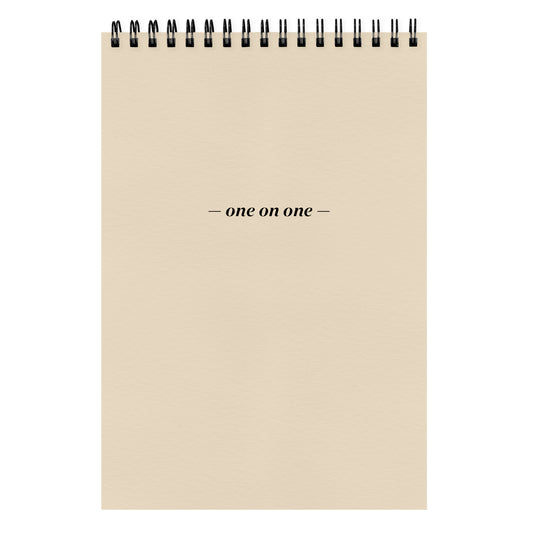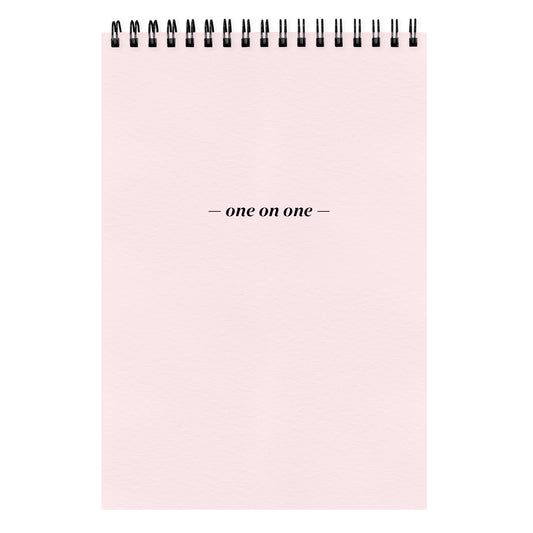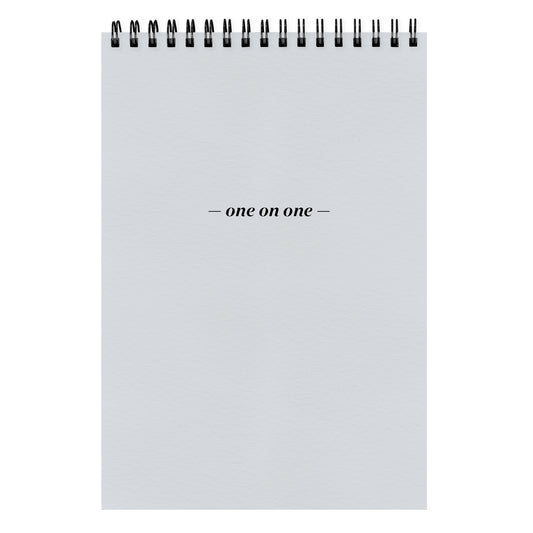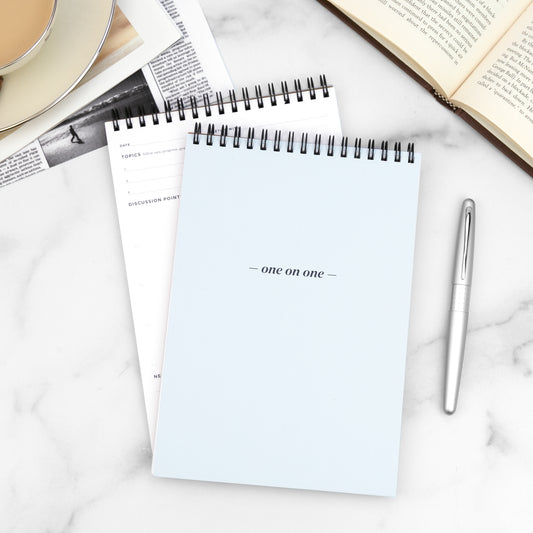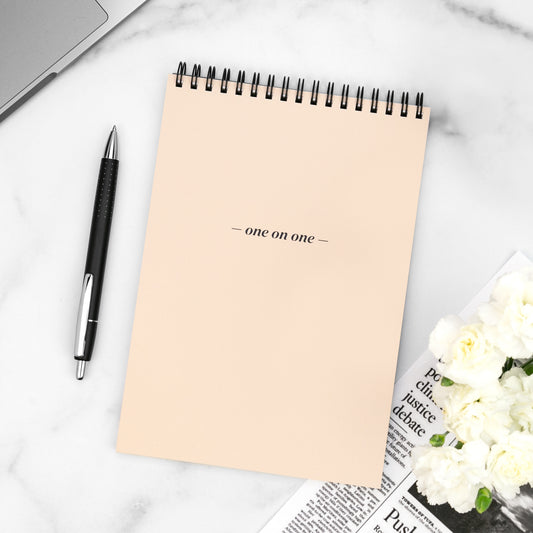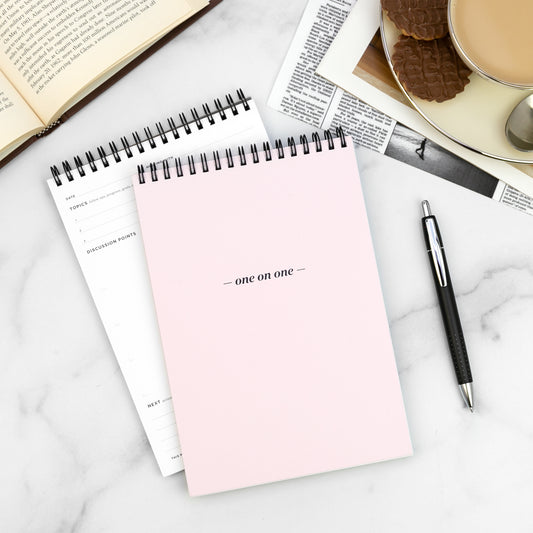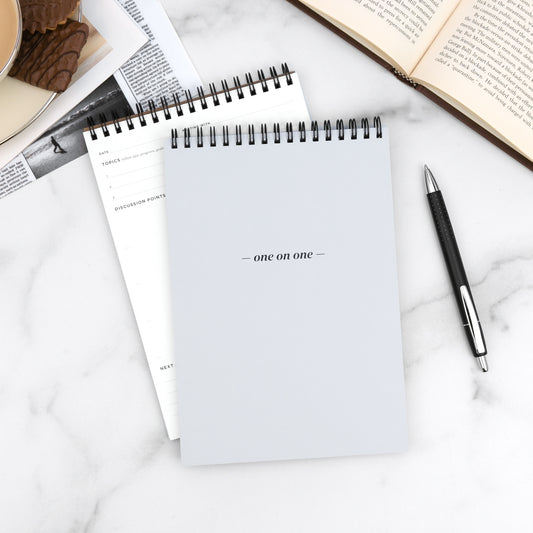 "They're compact, high quality, and can easily travel between my home office and my on-site office."—Krissy M.
One On One Spiral Notepad - French Pastels
Description

**LIMITED SERIES! Colors available while supplies last.**

Conquer your 1:1 meetings with class and intelligence with the Ink+Volt 1:1 Spiral Notepad. 

This bestselling, bound spiral version is a reinvention of our popular 1:1 notepad. This workplace essential is great for managers, team leads, and those who want to keep their notes organized and private. The spiral pad has double-sided pages, giving you twice the amount of value. This pad features a gorgeous protective cover to keep your notes safe when commuting to and from the office. Inspired by French fashion, these light and airy covers are complemented by bold black foil and spiral binding; a combination that is sure to turn heads. 

The strong but simple note-taking structure of this pad will improve the effectiveness and efficiency of your regular check-ins. Use the Topics section to determine discussion points and expectations beforehand. Record your notes on the pad throughout or after the meeting – studies show that taking notes by hand aids in memory retention and comprehension better than using a computer. Outline the next steps to ensure that everyone involved is clear on action items and topics to follow up on next time. Thanks to the spiral format, you can look back on previous notes to make sure nothing gets missed. 

Proudly made in the USA. 

Check out our other beautiful One on One Spiral Notepads available in Classic Colors, and Gemstones. 
Product Specs

5 3/4" x 8 1/2"

Spiral bound

50 sheets, double-sided

70# quality paper

Incredibly functional

Made in USA
The Story
Effective meetings are a huge part of being successful–especially meetings with your employees or your boss. It's up to you to come prepared and make the most of that meeting time, which is why we created this stylish and savvy 1:1 Spiral Pad. Take it anywhere and keep all your meeting notes in one place, so no question, follow-up, or action item ever gets forgotten.