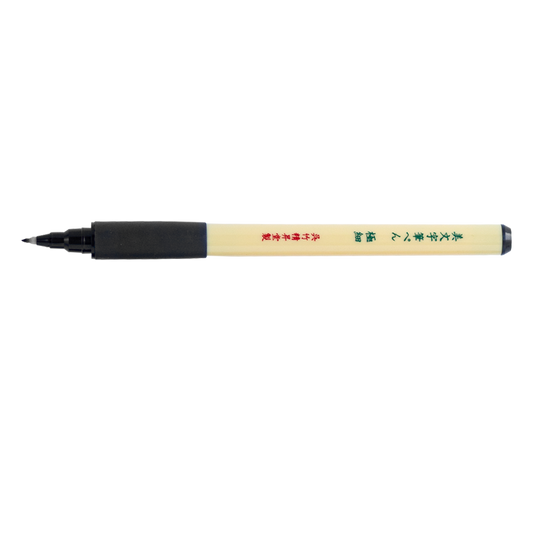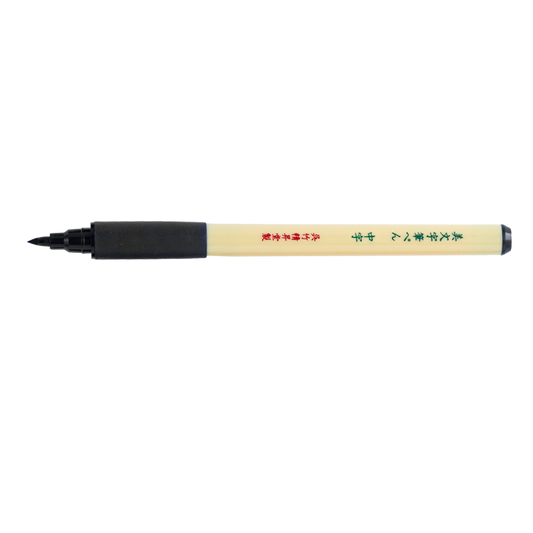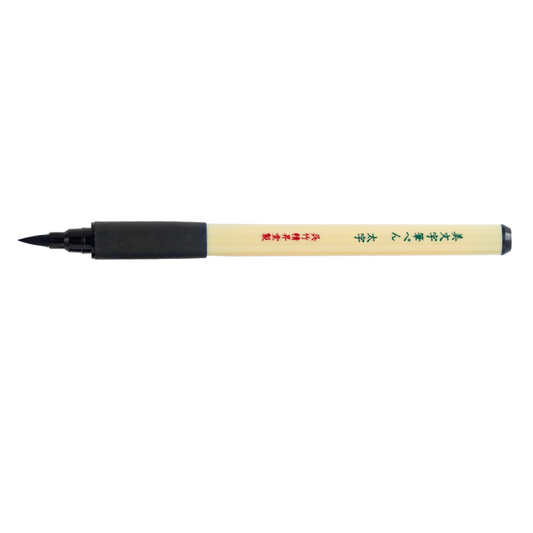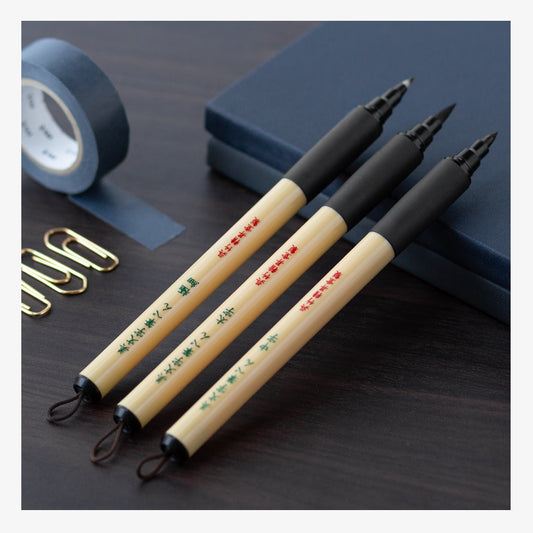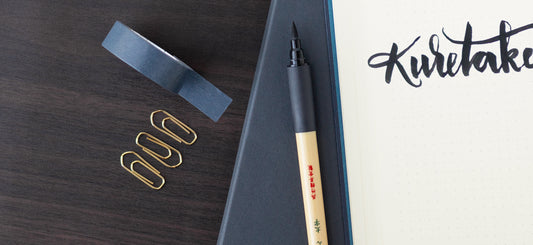 Bimoji Fude Brush Pen
Description

The Kuretake Bimoji Fude Brush Pen is the ideal pen choice for all types of calligraphy. Designed for the beautiful and intricate strokes of Japanese characters, this pen is also great for brush lettering. Everything about this pen is carefully designed. The length and weight imitates that of the traditional calligraphy brush, and a rubberized grip helps control each and every stroke. 

Offered in a variety of tip sizes to create different line widths and looks. Grab one in every size for the ultimate calligraphy experience! 
Product Specs

Variety of tip sizes

Black ink

Made in Japan
Why We Love It
Kuretake is known for their brush pens. In fact, "fude" means brush. We love how a pen can mimic the experience of a traditional calligraphy brush, with sweeping ink and strokes. When you write with these you have a lot of tip control, which is the key to beautiful lettering.