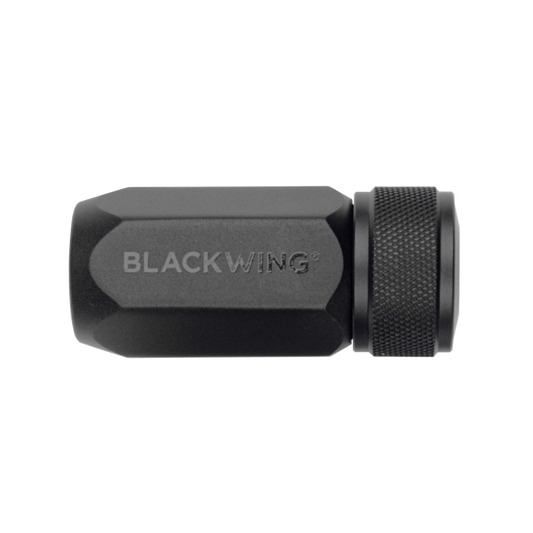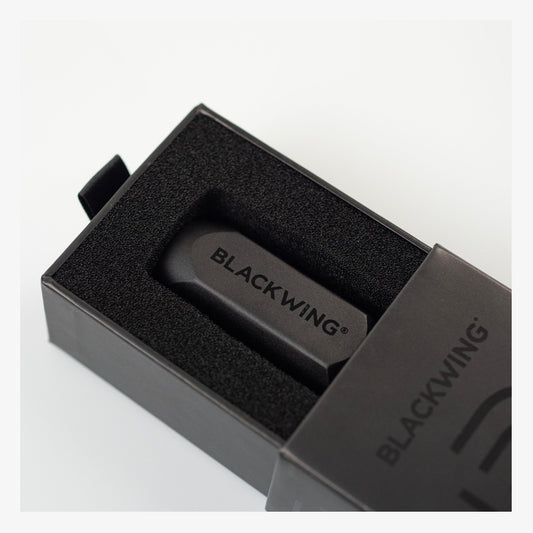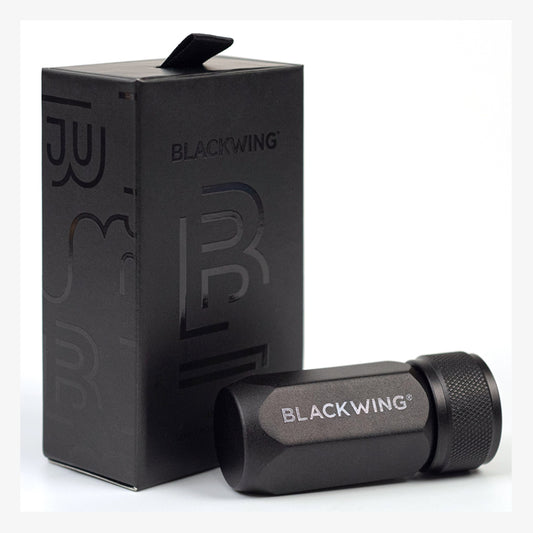 Blackwing One-Step Long Point Sharpener
Description

A sharp pencil is essential. We've all seen cheap pencil sharpeners that ruin pencils, leaving the wood splintery, uneven, and either too sharp or not sharp enough.

When you invest in good pencils, it is equally important to invest in a good pencil sharpener. The Blackwing One-Step Long Point Sharpener creates a long, curved point that looks great and resists breakage. It is compact and sturdy, made of durable machined aluminum. The sharpening blade itself is made of German steel, and the canister can hold up to three sharpens before needing to be emptied. 
Product Specs

German steel blade

Machined aluminum body
Why We Love It
A good pencil is only as good as the sharpener that helps it get in tip-top shape. Your pencil sharpener should improve the usability of your pencil–not destroy it. The Blackwing One-Step Sharpener meets our qualifications for smart design and quality craftsmanship.