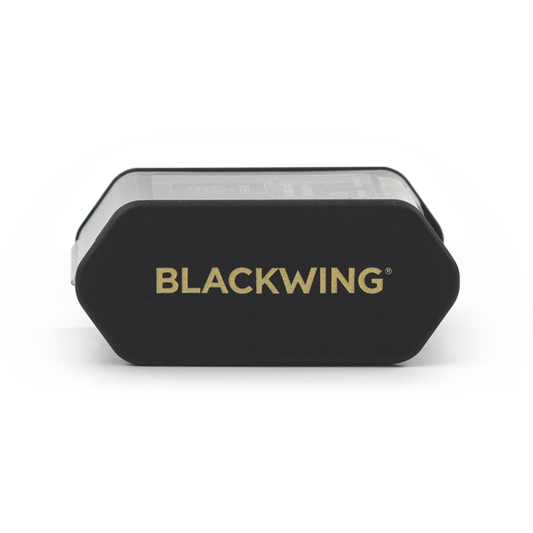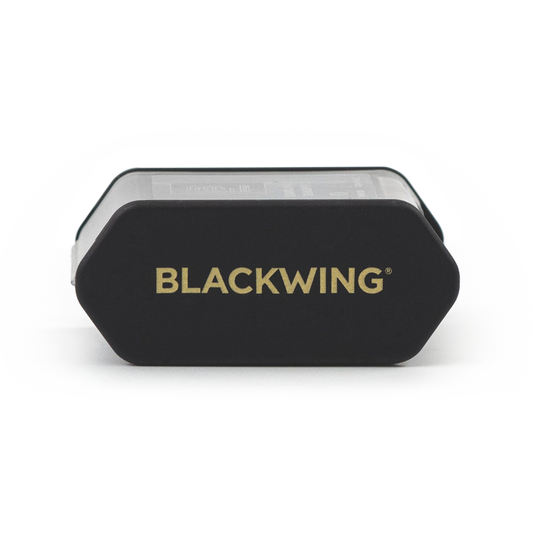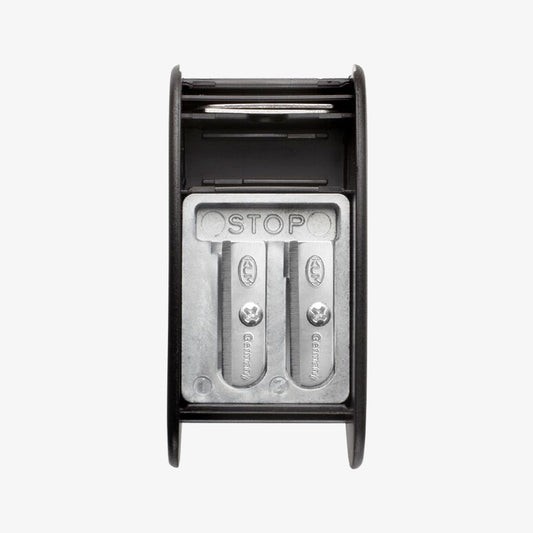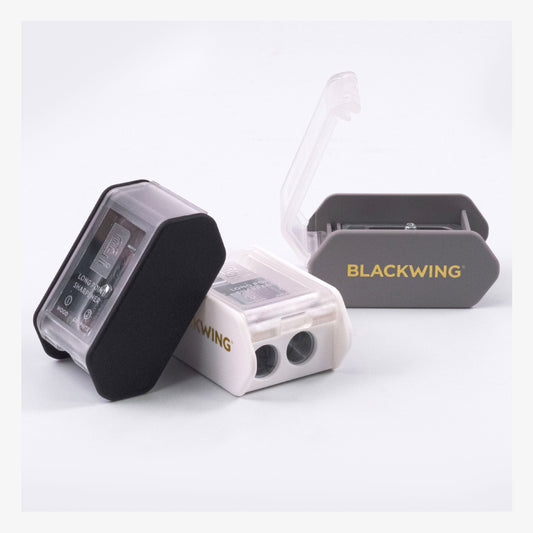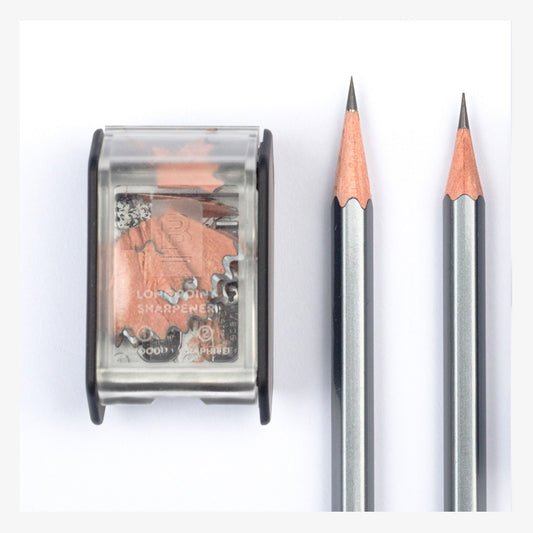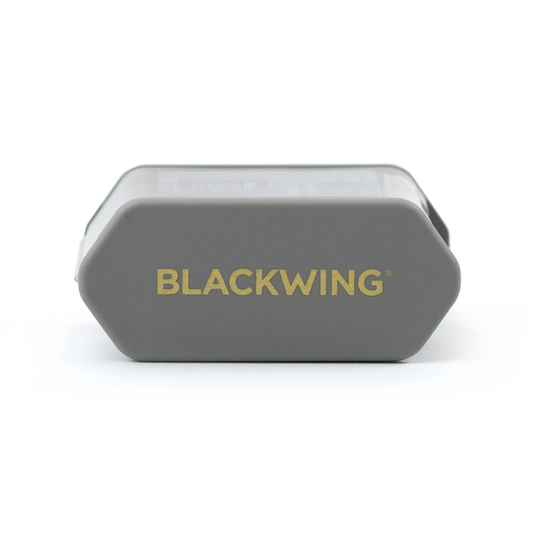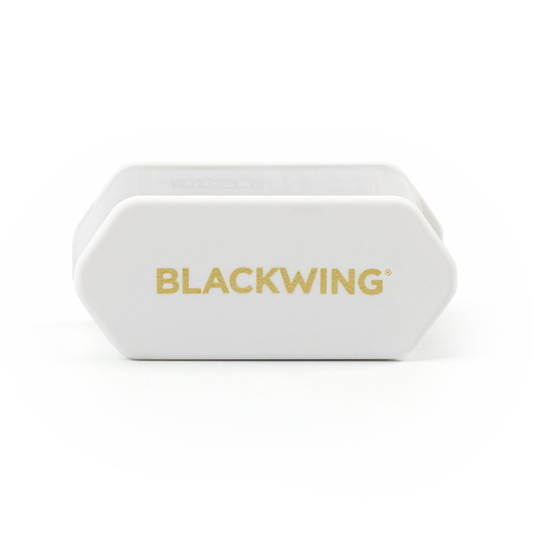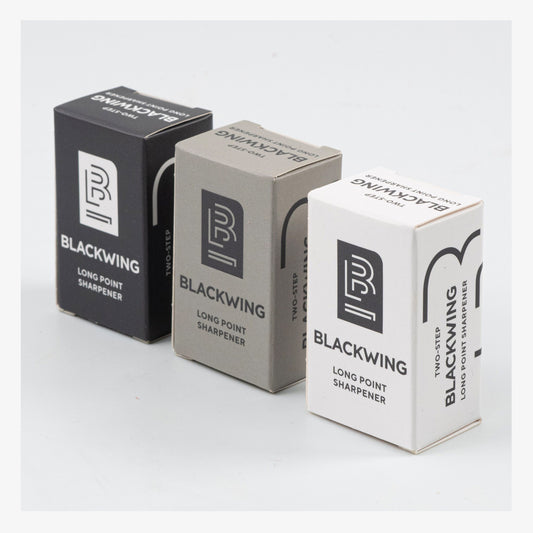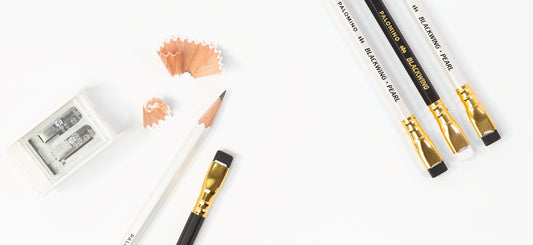 Blackwing Two-Step Long Point Sharpener
Description

A dull pencil is about as useful and enjoyable as cutting with a dull knife. We've all had those moments with cheap pencil sharpeners that ruin pencils, leaving the wood splintery, uneven, and either too sharp or not sharp enough.

It is important to invest in good pencils, and it is equally important to invest in a good pencil sharpener. This Blackwing Long Point Sharpener has two holes for its special two-step process. The first hole shaves off the outside wood, and the second sharpens the exposed graphite core for a sharp, pointed tip. You get one (1) sharpener, which comes with two (2) replacement blades and an automatic brake that prevents over-sharpening.
Product Specs

Two replacement blades

Two-hole sharpening process
Why We Love It
A pencil that isn't sharp is pointless (ha ha - get it?). Naturally, a pencil and a pencil sharpener is an obvious pair. But it's important that your pencil sharpener improves the usability of your pencil--not destroy it. The Blackwing sharpener first sharpens the wood, and then sharpens the graphite core to a long, fine point for a perfect sharpening experience. This pencil sharpener meets our qualifications for smart design and quality craftsmanship.